IN FULL: Driver who crashed into Fife house taken to hospital as owners find out on social media
A car ploughed into a house in Kirkcaldy causing structural damage.
The occupants of the house were out when the black Vauxhall Mokka went through the wall of the property in Lindores Drive yesterday morning.
It happened at around 10.15am.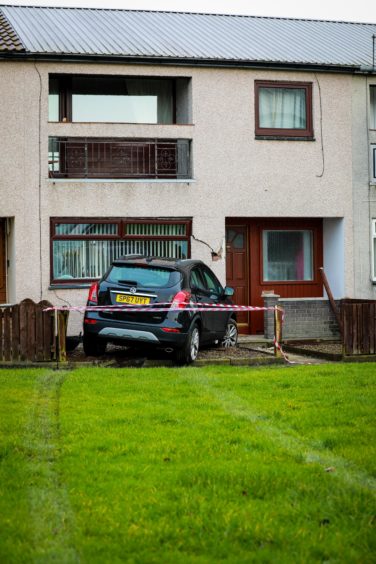 The driver of the car, which was displaying a blue badge, is understood to have escaped serious injury despite the impact.
He was taken to hospital after the incident and was said to be recovering in hospital.
His son, who did not want to be named, said his father was "fine".
Householder Christine Crawford was first alerted to the incident on social media.
She later posted on Facebook: "Thank god we took our daughter for a doctor's appointment just before it happened."
Extensive damage was caused to the two-storey terraced house in the Chapel area of the town.
As a result of the car had going through the wall, the living room window was smashed and masonry at the front of the house destroyed.
Gas network engineers arrived at the scene after the crash and a police car remained stationed outside.
Structural engineers later arrived and propped up the doorway of the house with structural supports.
A police spokeswoman said: "We were called at about 10.15am this morning to Lindores Drive in Kirkcaldy, to a report that a car had gone into a wall of a house."
VIDEO UPDATE: Extensive damage after car ploughs into house in Fife