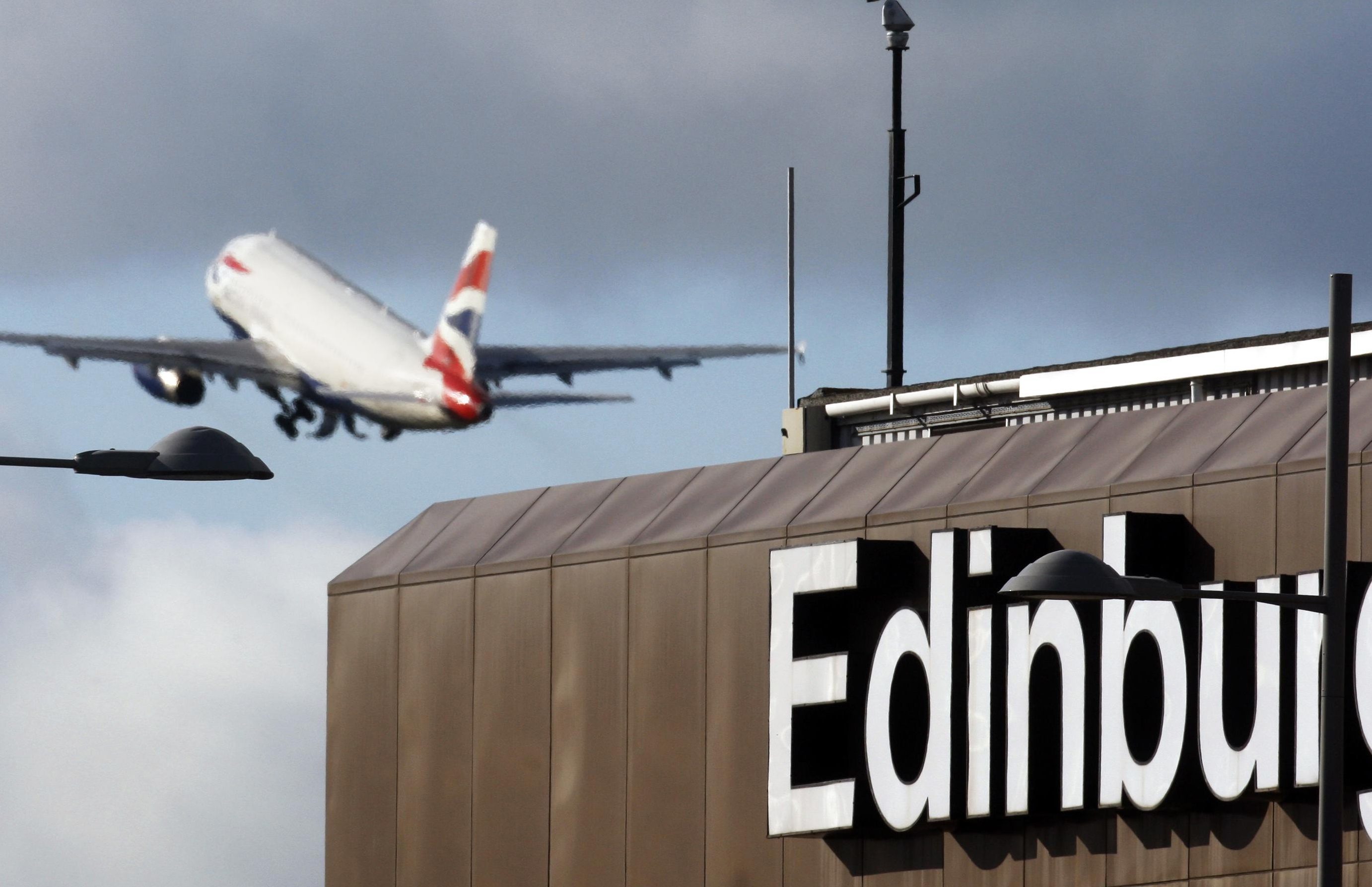 Fife communities face an anxious wait after an apparent reprieve in an ongoing row over Edinburgh Airport flight paths.
The airport was dealt a further blow on Wednesday in its attempt to change flight paths and increase the capacity of its runway.
The Civil Aviation Authority (CAA) rejected the transport hub's latest bid to press ahead with its Airspace Change Programme.
However, management can reapply and Fife communities are not clear out how flight paths will be affected.
Under previous proposals, thrown out by the CAA in October 2018, people in Inverkeithing, Dalgety Bay and North Queensferry would have experienced increased noise from aircraft.
Edinburgh Airport maintains no flight paths had been identified under the new application process, referred to as Cap1616.
But Peter Franklin, chairman of Dalgety Bay and Hillend Community Council, said local residents were "watching with interest".
He added: "We just have to wait and see what they're going to come out with."
The CAA has asked Edinburgh Airport to provide more information about engagement with stakeholders before it can pass a stage referred to as "Define Gateway" and bring airspace proposals forward.
A spokesman for Edinburgh Airport said: "The new Cap1616 process allows us to work with the CAA to check and evaluate our approach so we can move through the gateways and on to our submission.
"We disagree with the CAA on this particular issue but this gateway check demonstrates the process in practice and we are working with them to learn more and provide the answers they are looking for."
The airport wants to change its flight paths to use RNAV, a more up-to-date and accurate navigation system than the old radio beacon system dating  from the 1950s.
It would mean the capacity of the runway could be increased to up to 50 planes taking off or landing every hour.
In October 2018, a bid by the airport to change flight paths was rejected because the final proposal was "substantially" different to what communities were consulted on.
The CAA said people were not given the chance to respond to the final Airspace Change proposal, which included increased estimates of flight numbers.
Alan McIlravie, provost of the Royal Burgh of Kinghorn Community Council, said although people living in the village would have benefited from the preferred flight path previously considered, he respected the views of people living along the coast.
He added: "We take the view that flights going to and from Europe should come down the middle of the Firth of Forth when coming in to land at Edinburgh."
Dunfermline and West Fife SNP MP Douglas Chapman said: "This issue has been of great concern to a number of residents in my constituency who would be affected by this change.
"They have legitimate concerns over noise pollution and the impact it will have on their lives and the environment around them if these proposals came to fruition.
"Edinburgh Airport has held a number of consultation events and if this process continues, I hope they will carry on engaging with communities in Dunfermline and West Fife on how this will impact their lives."