VIDEO: Fife youngster rescued by 'hero' first aiders after infection leaves him fighting for his life
By
Rebecca McCurdy
February 25 2020, 9.46am
Updated: February 25 2020, 2.02pm
A Fife youngster was rescued by heroic first aiders after a tonsil infection left him fighting for his life.
Ellie Gilmour, 37, had taken her son Cameron shopping at Morrisons in St Andrews in April when she made the terrifying discovery that he had stopped breathing.
The four-year-old had been suffering from an infection and his swollen adenoids had blocked his airways.
The supermarket's pharmacist Sam Hampton, who lives in Dundee, and an unknown member of the public stepped in to administer CPR on the youngster.
Video of Cameron Gilmour with his dad Jim is above this article
Fife boy, 3, who stopped breathing saved by hero pharmacist in St Andrews car park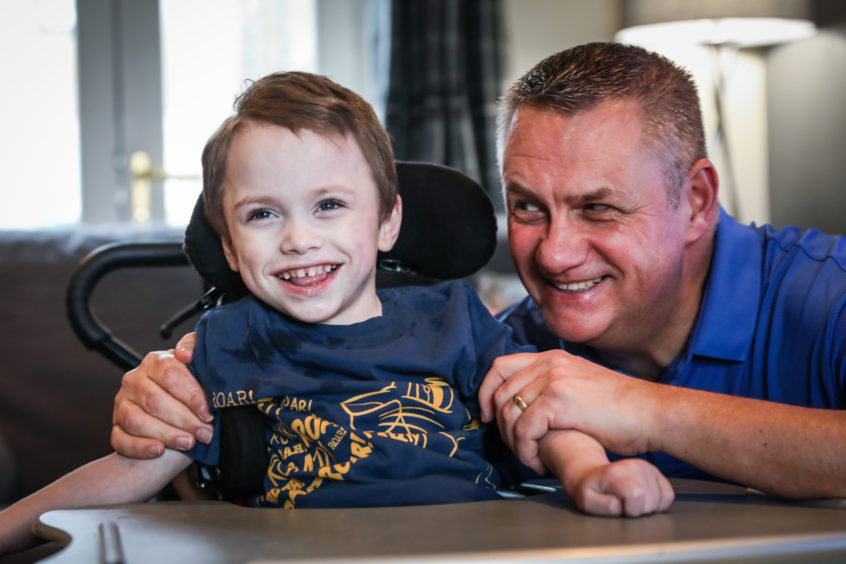 Ellie, who lives in Anstruther with her husband Jim and three children, said she completely froze after discovering her son lifeless.
The whole family had been frantic after learning of little Cameron's trauma.
Ellie said: "That day will stick in my mind for the rest of my life. I just completely froze and didn't know what to do.
"I was out shopping with Cameron, and I had put him in the back of the car and turned around to check on him before driving off.
"He was blue in the lips and wasn't breathing and I could tell at that point he was effectively dead.
"If it hadn't of been for Sam and the other people who stepped in, I wouldn't have Cameron here today."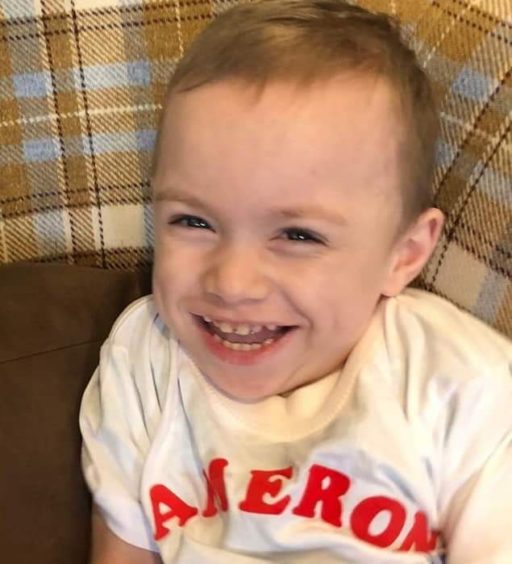 Cameron has cerebral palsy and is non-verbal and was unable to alert his mum that something was wrong.
Ellie has been trained in first aid herself for almost two decades but said the horror incident left her in shock.
"I have been CPR trained for roughly 17 years, but I just couldn't respond. I was so worried and it's so different when it's happening to your own child right in front of you," she added.
"I'm thankful I was at the Morrison's at the time because if those people hadn't of helped, I don't know what would have happened.
"There was two workmen who came up to help too and they had him upside down and were patting his back.
"Even though they didn't know how to do CPR, they still tried to help in some way until Sam arrived."
The youngster had returned to his "happy self" after making a full recovery following treatment in the high dependency unit at Ninewells Hospital in Dundee.
While the family is pleased the traumatic incident is behind them, they are backing The Courier's first aid campaign, in the hope that Cameron's story can inspire people to become lifesavers.
An error has occurred while loading your details. Please click the following link to try again - if the issue persists, please don't hesitate to contact us. Try again by refreshing the page.