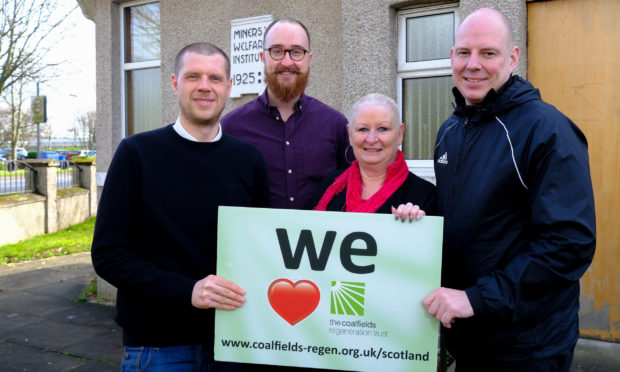 A successful Fife music festival is going on tour this year to include villages across the west of the region.
Around 50 young people will be given hands-on experience of working in the creative industries as a version of the Outwith Festival rolls into Kelty, Lochore and Oakley in the summer.
Organisers are teaming up with young musicians from the iAM (initiative Arts and Music) project to stage a series of live music events in the former coal mining villages.
Organiser, Delivering Dunfermline has been given £8,500 by the Coalfields Regeneration Trust to stage the events and will work with high schools and Sub Station Studios in Rosyth, as well as police school engagement officer Scott Morgan.
The main six-day festival, which last year saw 9,000 people enjoy musicians including Idlewild and Charlatans frontman Tim Burgess, will still go ahead in Dunfermline in September.
Outwith Festival director Chris Foote said the touring event would allow the young people involved to perform original material, set up and produce the show and manage live sound and lighting.
"It's been an ambition of ours to stage Outwith events in new locations within Fife," he said.
"After the success of the 2019 event it's great to build on the iAM project and give young musicians and arts managers a chance to learn new skills and to put them into practice.
"We're keen to build on the success of last year's iAM Outwith event and this tour is an exciting step forward in a long term plan to grow this initiative."
He said a major long-term priority was to build indigenous resources for Fife's creative industries, increase skills and give young people the self-confidence and direction for possible future careers.
Pauline Douglas, head of operations for the Coalfield Regeneration Trust, said: "We're delighted to be bringing the Outwith Festival to the areas we support and it will be really exciting to see these live music events in Oakley, Kelty and Lochore."
Last year, the iAM project performed to a packed Carnegie Hall in Dunfermline and produced a 15-track album featuring original music and covers.