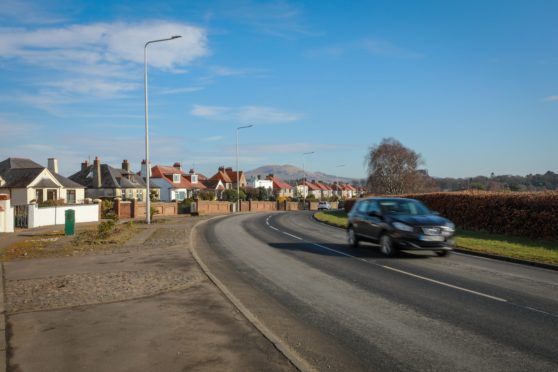 Police in Fife are probing allegations a taxi driver who managed to avoid striking a pedestrian involved in a fatal road accident at the weekend subsequently shared photographs of the dead man's body.
Relatives of Robert Walker, who was from the Levenmouth area, have branded the alleged behaviour as "sick" and "disgusting" as they try to come to terms with his tragic passing in the early hours of Sunday morning.
Mr Walker, 59, was pronounced dead at the scene of a collision on the A915 Largo Road, near Scoonie Brae in Leven, at around 2.20am.
Tributes to 'loving father, brother and uncle' as probe into fatal Fife crash continues
Witnesses revealed a taxi had taken evasive action to avoid Mr Walker, with the driver staying behind to offer assistance while awaiting emergency services.
It has emerged Police Scotland has since received formal complaints about the taxi driver's alleged conduct.
Liz Moir, Mr Walker's sister, described the alleged behaviour as "very inappropriate", and took to social media to suggest photos had been shared with immediate family members and other taxi drivers.
Magnum Taxis, which operates the vehicle seen at the scene on Sunday morning, released a statement to clarify its position and it is understood the company has taken steps to address the allegations.
It read: "The owners and staff of Magnum Taxis would like to express our deepest condolences to the family of Rab Walker who sadly lost his life in the early hours of Sunday morning.
"As many people seem to be aware, one of our drivers was a witness to the incident.
"Although it was late and dark and the weather conditions weren't great, he managed to avoid Mr Walker and subsequently stopped (along with the driver and passengers of another vehicle that was following close behind) to attend to Mr Walker and call the police.
"The police have since been able to access the CCTV cameras that are installed in our vehicles and were clearly able to see that Mr Walker was sadly already lying in the road on our driver's approach and that our driver clearly avoided him.
"We would ask you all to please pass on this information to anyone who has been led to believe anything other than the facts.
"We sincerely hope this does not distract from the sad situation that the family of Mr Walker find themselves in."
Mr Walker's daughter responded to the statement, stressing the family does not want to "destroy anybody's company" but has issues with the individual driver's alleged conduct.
Police are still appealing for witnesses to the accident, including anyone that may have seen Mr Walker on Saturday night or Sunday morning, or who might have passed him while he was walking from the direction of Leven High Street towards Blacketyside some time after 1.30pm.
A spokesperson for Police Scotland refused to confirm or deny complaints had been made, but simply noted: "Enquiries into the circumstances of the crash are ongoing and we are liaising with the family."