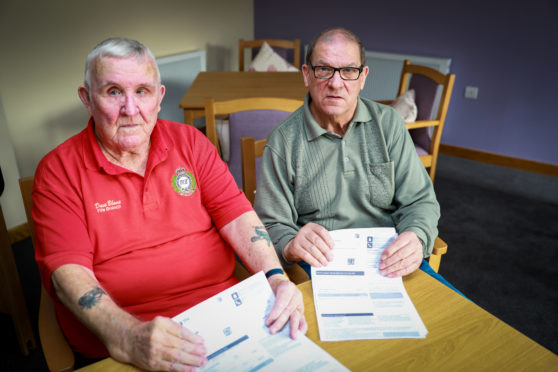 Pensioners at a new Fife sheltered housing complex have been left hot under the collar after being hit with massive utility bills, just weeks after moving in.
Some of the retired residents at the newly refurbished Fife Council-run complex at Den Court in Cardenden only got the keys to their homes in December but have already received electricity bills, the worst of which totals £844.32.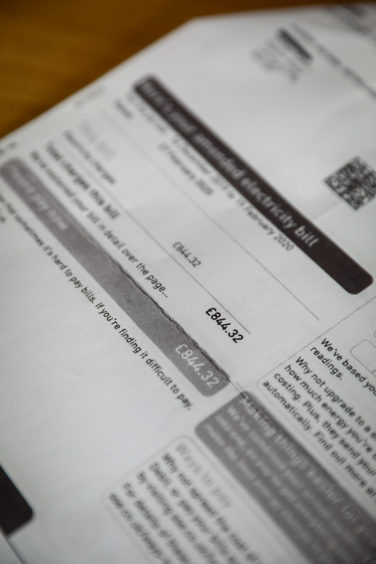 Others have received demands for as little as £36 and in some cases no bills whatsoever.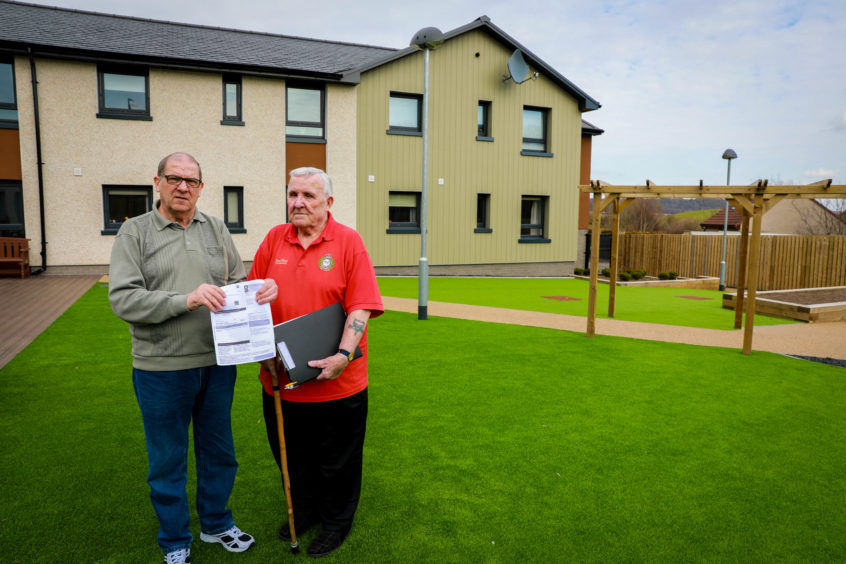 Residents say they have yet to hear from utility company SSE Scottish Hydro, but remain adamant that they won't be paying the demands.
Retired miner Drew Barnes, 73, who moved into one of the two bungalows at the site, said he was in shock after opening his bill.
"I couldn't believe my eyes when I saw the amount was nearly £850," said Mr Barnes.
"The bill only covers from December 16 until February 19 yet it feels like I'm being charged for the whole of Den Court.
"It's a crazy amount that doesn't make any sense as I've not used anything like that amount of electricity in the bungalow.
"I certainly won't be paying it."
Fellow resident Dave Blane, 79, a former soldier with the Royal Scots and later Royal Engineers, initially received an estimated bill for just £36. He said the problem had caused a lot of anxiety among his neighbours.
He added: "Residents were advised by council officers when we moved here that SSE was the preferred energy supplier and to prepare for bills to be in the region of £60-£80 per month so that's who I and others signed up to.
"Clearly there is a serious problem which needs sorting as soon as possible.
"There are some residents that were initially very concerned by the demands and more vulnerable pensioners may feel pressured into paying the astronomical amounts amid fears that they would otherwise be cut off."
A spokesperson for SSE, said: "We are aware of billing concerns for a small number of customers who have recently moved into accommodation in Fife that was recently redeveloped with new meters installed.
"We are looking to arrange a suitable time to attend the complex to check the meters and discuss any concerns the residents may have about their energy."
The council's Lyn Murray, lead officer in area housing nanagement, said: "We make energy provider recommendations to help tenants get the best deal available to them.
"It certainly sounds like there is a billing issue affecting some of the residents at Den Court and we'll be assisting them in getting this investigated and resolved as soon as possible with the provider."