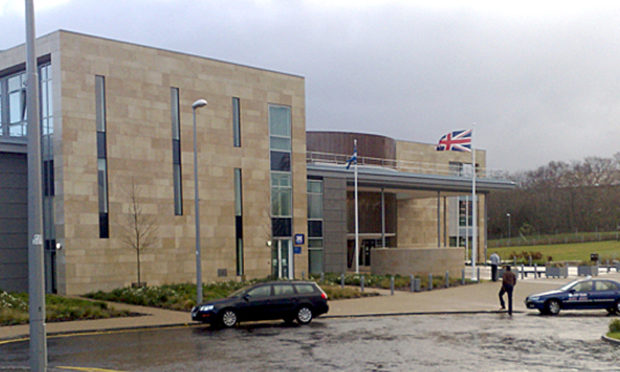 A man has been spared a longer prison term because of factors including the fact that he turned himself into a model citizen after abusing children when he was himself a child.
Alan Ross, 35, was jailed for five years for the historical sexual abuse of two boys in Fife.
He was convicted after trial of two charges of lewd and libidinous behaviour and one of sexual assault.
Ross was jailed at the High Court in Livingston, had his name added to the sex offenders register and had his conviction notified to Scottish ministers under protection of vulnerable groups legislation.
Solicitor advocate Iain Paterson told the court Ross was effectively a child himself, aged between 12 and 16, when the offences took place.
He said Ross appeared to have had a relatively difficult upbringing but had contributed to society during his adulthood.
He said: "He has no convictions at all apart from this matter and he retains the support of his partner – she's standing by him."
Ross, of Huntly Drive, Glenrothes, had denied committing the offences at various addresses in Fife between August 1997 and July 2001 and underwent trial by jury.
Judge Lord Kinclaven said there were factors which allowed the court to exercise greater leniency than would otherwise be the case, principally that Ross was a child at the time of his offending.
He told the accused: "You have mitigation due to what was disclosed in the criminal justice social work report as your 'chaotic childhood', and the offences took place a long time ago, before 2001.
"You have been pro-social with your life, you have a supportive partner and you have performed charity work, so there are positive aspects.
"But, as you must appreciate, there are other matters I have to take into account."
He added: "The complainers gave evidence they had been threatened with violence but that they weren't actually harmed.
"I have a victim impact assessment from the second complainer setting out the physical impact of your offending.
"He refers to the pain and to the emotional and physical depression, anxiety, nightmares as well as the impact on his fitness to work.
"The jury rejected your defence evidence and were satisfied beyond reasonable doubt on the three charges," he said.
"There is no alternative to a custodial sentence."
He backdated the prison term to February 10, when Ross was remanded in custody following his conviction.