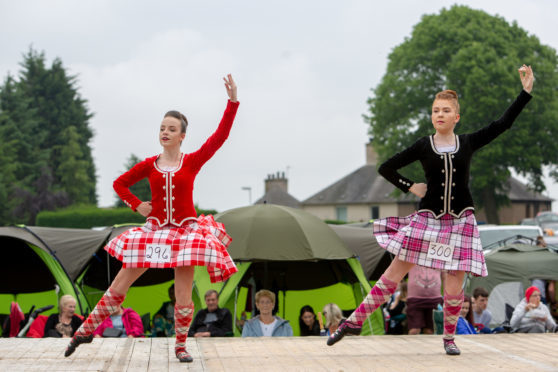 Markinch Highland Games, one of the oldest in Scotland, will not take place this year due to the coronavirus outbreak.
The event in John Dixon Park is one of the most popular on the Games calendar, but organisers confirmed on Monday afternoon that it has been shelved for 2020.
Shane Fenton, games secretary, said: "Following a meeting of the Games committee we have unanimously agreed that the 2020 Markinch Highland Games which were due to take place on Sunday June 7 be cancelled.
"This follows the most recent advice issued by the Scottish Government on the ongoing uncertainty and escalation of the coronavirus pandemic.
"They are now saying the restrictions could be in place for up to four months.
"Owing to the uncertainty we feel it is better for all concerned to cancel at this early stage before the massive organsational exercise of putting the Games on begins.
"Having to cancel at a later stage nearer the date of the Games would create a logistical nightmare as any games who have to cancel on the day in the past will know.
"We were also concerned about the financial aspect with crowds at all large gathering events this summer [well the few that might be on] looking like having reduced attendance figures. There was also concerns from within the town about staging the event.
"It is regrettable, the health and safety of everyone however is paramount in these uncertain and troubled times.
"We hope to see you all back in the John Dixon Park on June 6 2021."