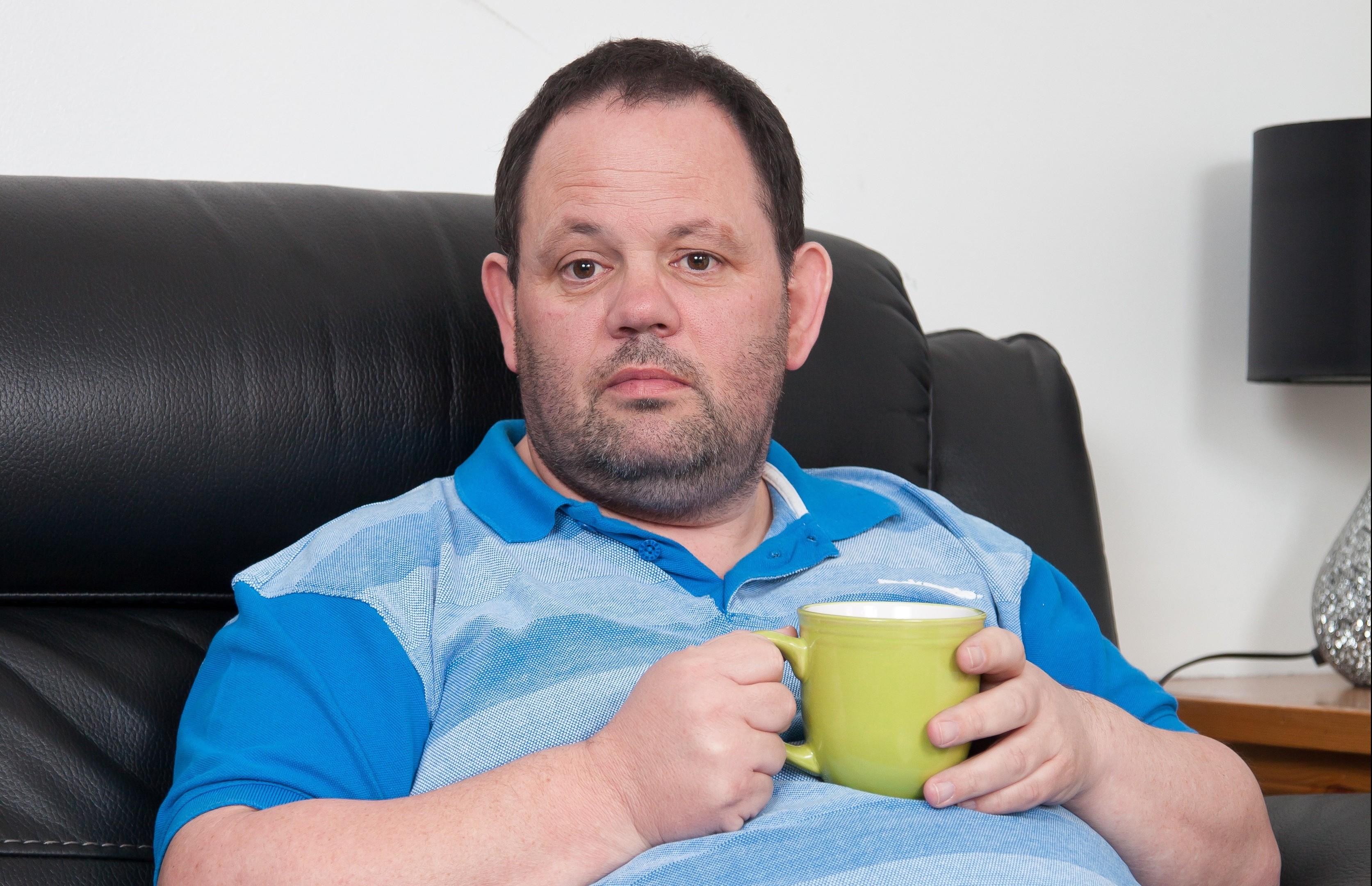 A taxi driver who was ordered to rob a bank with a fake bomb said the terrifying ordeal has left him afraid for his life.
Alistair Rankin, 46, feared he would be blown up after being kidnapped at gunpoint by Andy Patrick, who spoke in a bizarre fake Polish accent, and forced him to carry what he thought was an explosive device.
The dad-of-one was told to go into a bank in Kirkcaldy with the dummy bomb and pass over a note demanding money.
He was handed almost £10,000 but when he returned to his taxi Patrick, from Lochgelly, had gone.
The robbery sparked a three-week-long manhunt involving armed police, a bomb disposal team, air support and a dog unit.
Alistair, and his 44-year-old wife Tracey, had to flee their home in Cowdenbeath amid fears they had been caught up in an organised heist  involving eastern European gangsters.
Alistair now suffers from post- traumatic stress disorder symptoms.
He said: "My life changed that day. It's going to take years to get over it.
"For most of the journey to the bank Patrick was on the phone to someone.
"It's always been my suspicion he was working with someone else."
The November incident was the  second time he had been hijacked.
In 2000 a teenager with a knife ordered him to run over two police  officers in Cowdenbeath.
Alistair has worked for Cowdenbeath Taxi Services since he was 17.
He said the day began as any other.
Just after 1.30pm a call came in to pick up a "group of Polish men" at Lochgelly
Industrial Estate but just one man got into the cab and told him to drive to
Kirkcaldy.
Alistair said: "He spent the entire 15-minute journey speaking on the phone in what sounded like Polish."
He added: "He eventually asked me to pull over next to the Bank of Scotland and hung up the phone."
Heavily disguised in a baseball cap, scarf and sunglasses, Patrick brandished a handgun and revealed himself as a bank robber.
Despite being told to turn off his phones, Alistair managed to dial his work number.
Horrified colleagues heard the unfolding drama and alerted police.
Alistair said: "I said to him 'what have I done to you to deserve this?'
"He just said 'do as you are told and you will be safe'."