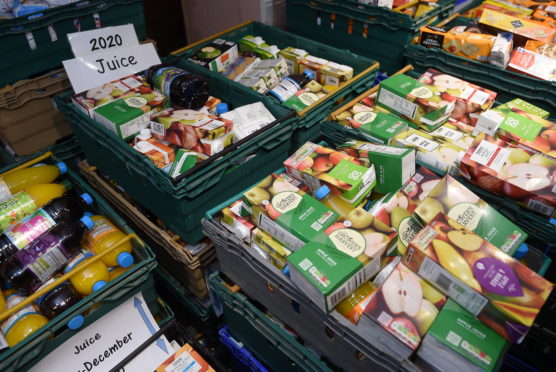 Fears are deepening for people lacking the basics as the public self-isolate and some shoppers panic buy. But Courier Country foodbanks now need your help more than ever, as Michael Alexander reports.
The impact of fewer volunteers, increased demand and fluctuating stocks is testing the resolve of Courier Country foodbanks at a time when their need is more important than ever.
Joyce Leggate, chair of Kirkcaldy Foodbank, told The Courier the impact of the coronavirus outbreak meant the past week had been the "worst ever" with 70% of their regular 146 volunteers having to self-isolate for health and age reasons.
However, she had also been "humbled" by donations coming in from the public and businesses.
"There's been a massive impact," she said.
"Many of these are our frontline volunteers as well who distribute the food to the public.
"At the same time we've had a huge respond to our social media appeal for more volunteers."
Joyce said that last week there had been a "significantly disrupted service".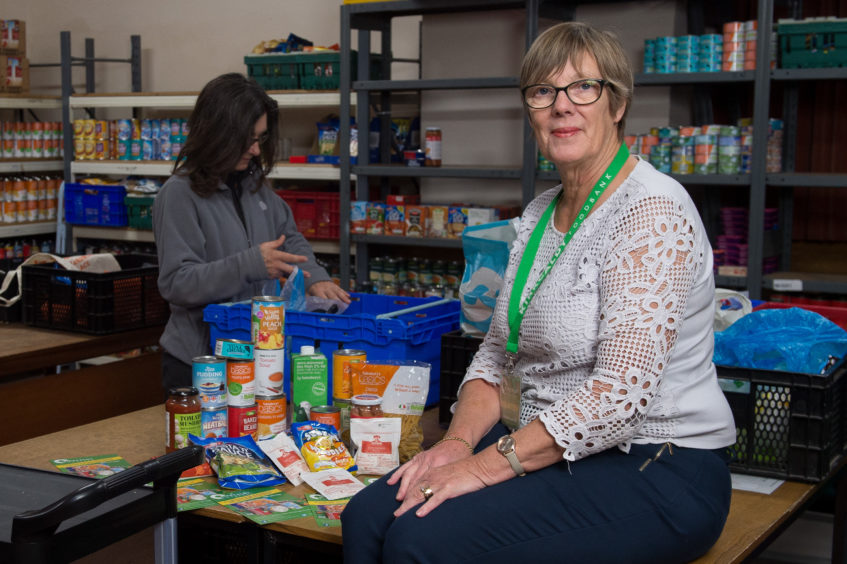 However, by the end of this week/beginning of next week she hoped to have everyone replaced with new volunteers being "fast tracked" into position.
A lot of them are Fife Council employees who because their own jobs are quieter, have been diverted to work with the foodbank.
She said regular food donations have taken a hit. However, there had also been "amazing" support over the last few days. For example, now closed schools had donated stock as had community groups. TK Maxx had also donated all of its perishable food and M&S had been very generous.
Efforts were being made to minimise face to face contact that volunteers have with the public to limit the risk of infection. However, it was highly likely some would have to take a step back as circumstances develop and this would likely have an impact.
What she still needed was support from anyone with a van to help distribute across Kirkcaldy.
She's also worried about a spike in demand given the number of people on zero hour contracts and others who've lost their jobs who might find themselves in need of help imminently.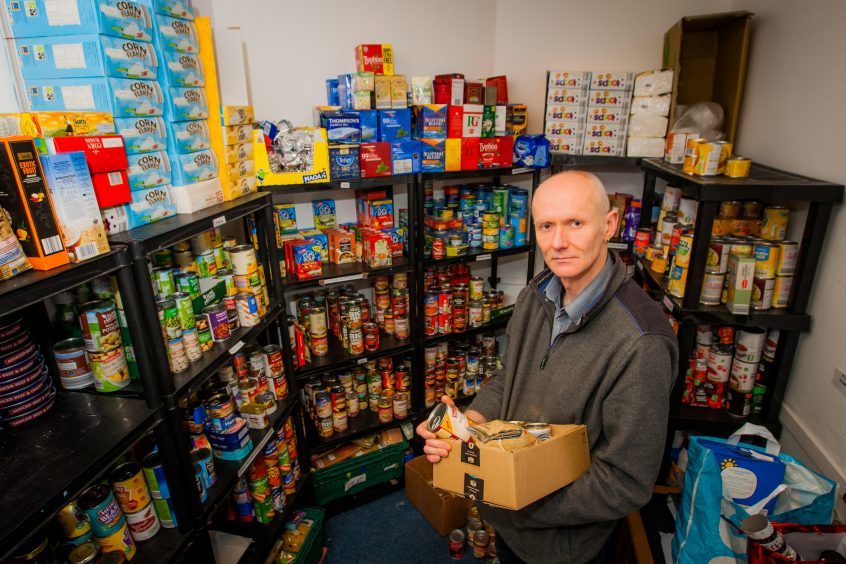 Richard Wemyss, who runs the East Neuk Foodbank in Anstruther, said local communities were still being "very generous" with stocks currently "adequate".
However, he too is very concerned about the potential increase in need.
He said: "It's too early yet to understand what this may be, but there are so many people in the East Neuk who rely on hospitality and tourism related jobs as well as small businesses. I am worried for our community.
"I am worried that the panic buying may also drive folk to our door as some people who are just on the breadline and cannot afford to stock up cannot source the basics, especially when there is no need for folk to stock up.
"The local manager of the Co-Op has put out a request for people just to buy what they need and there will be sufficient for everyone.
"I hope that people now are getting that message and that shops will return to the closest semblance of normal as can be achieved in these difficult times."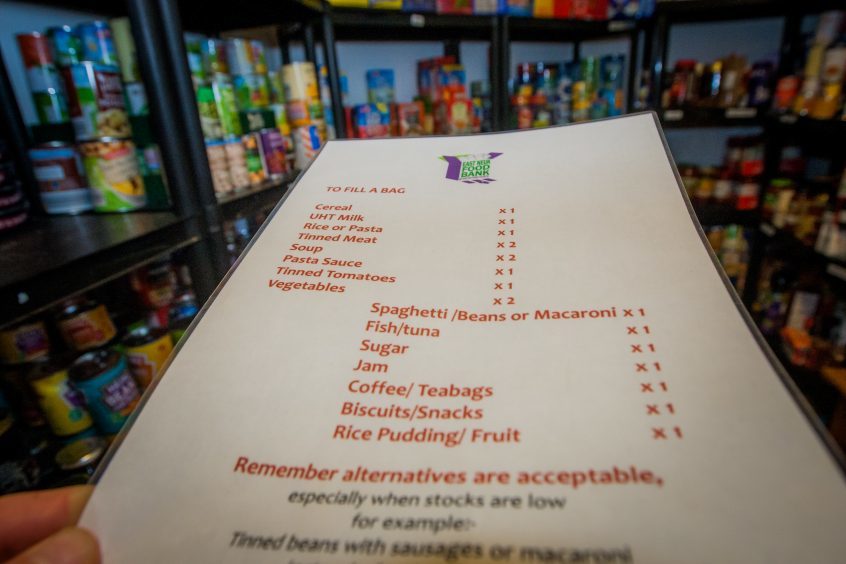 Richard said they have stopped their drop in, where people could come for a chat and teas and coffees, to protect volunteers and clients alike. They still have the landline phone and laptop with internet access available for accessing external services. However, this is now on a request basis rather than open for all so they have a chance to clean surfaces etc in between use.
"I would say to anyone living in the East Neuk on the edge of needing our services, please do not feel embarrassed about coming along," said Richard, adding that they are still open Tuesdays 12-4pm and Thursdays 4-6pm in Anstruther Church.
"It is a very difficult thing for anyone to step over a foodbank doorstep. But we are here to help. You do not need to go to another service to be referred – come straight to us.
"I am also delighted that the East Neuk Community Emergency Planning Team are taking an overview of the community need and coordinating volunteers to where they are needed.
"Yes we are worried, but our community is resilient and generous and we will do our best to match the need as it arises."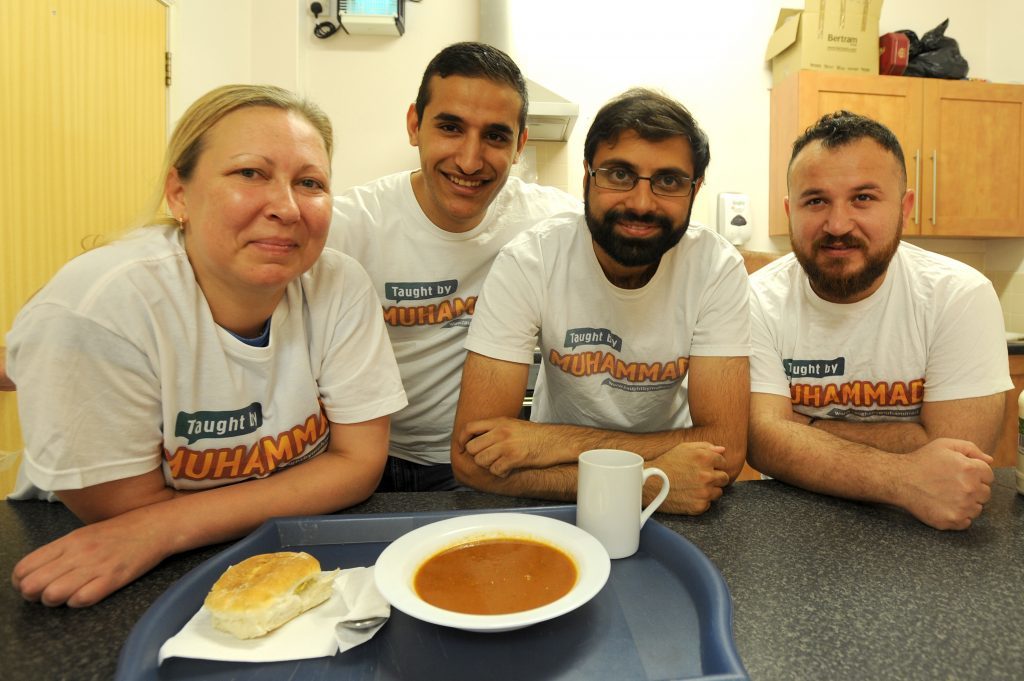 Rizwan Rafik, head of operations of Dundee-based foodbank Taught by Muhammad, has called on anyone with extra supplies to donate.
He said the foodbank is facing unprecedented demand and that it will soon grind to a halt unless those with large stocks help.
"It's one of the highest levels of demand we have ever seen," he said.
"There is barely any food around for us to deliver to people.
"We are trying our best but if it keeps going like this, we will have to tell people we can't help them.
"It's frustrating because we've never had a situation like this."
Faisal Hussein, CEO of Yusaf Youth Initiative, said they expected foodbank referrals to grow with "panic and uncertainty" around food supplies for many more vulnerable people in Dundee's communities.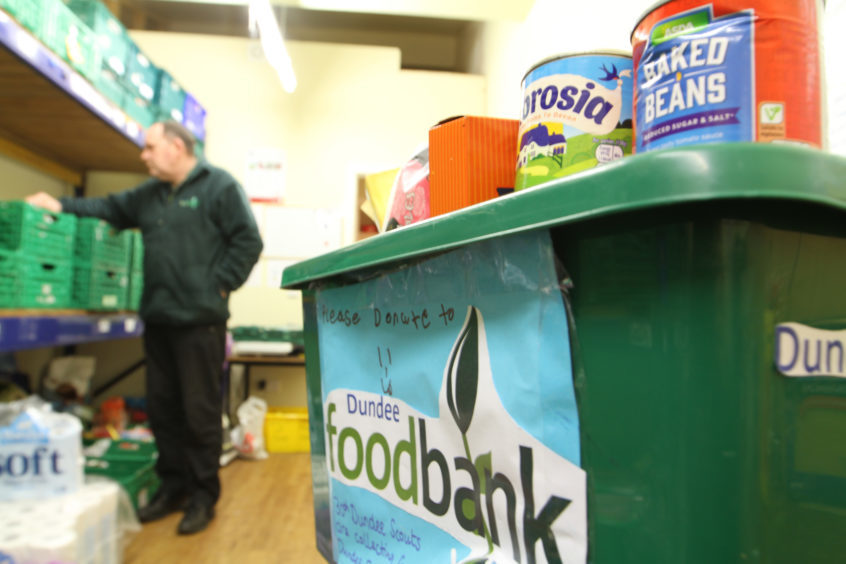 "Things are changing rapidly," he said. "Not week by week or even day by day. We are seeing shifts by the hour. There is a lot of panic and uncertainty.
"Although we have seen a rise in the foodbank referrals we expect this to grow in the coming weeks and maybe months.
"We are witnessing an array of volunteers coming forward to help, pack, prepare and even donate to the foodbank.
"It's difficult as we don't want to congregate too many volunteers given instructions about social distancing.
"We are also having difficulty in getting supplies and would like people to be careful when they panic buy. There are people in Dundee living by the day.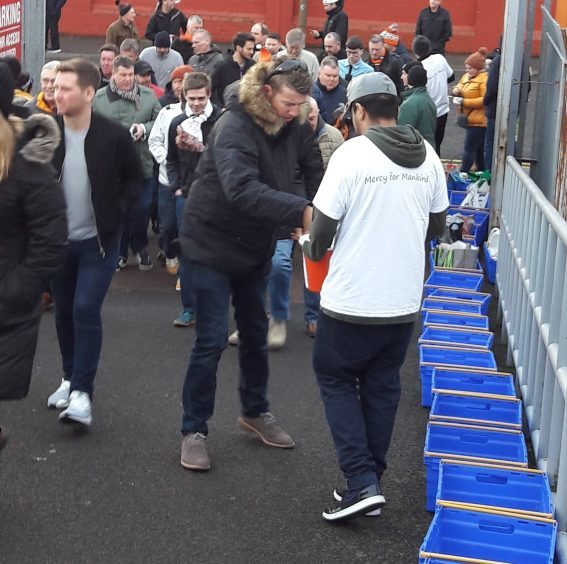 "Taught by Muhammad volunteers are putting themselves forward in the front line. Taking measures of course with our contactless services
"On a positive note we are pulling together volunteers from various groups and even the university students to push forward our contactless foodbank."
Faisal said they were currently running low on the following items: Long life milk, sugar, pasta sauce, tinned potatoes, mash potatoes, tinned meats, tinned soups and curry sauce jars
All items can be donated by contacting their foodbank Co-ordinator Jamil Ahmad 07871 040642. If the line is busy, please email Jamil@taughtbymuhammad.com or via social media pages.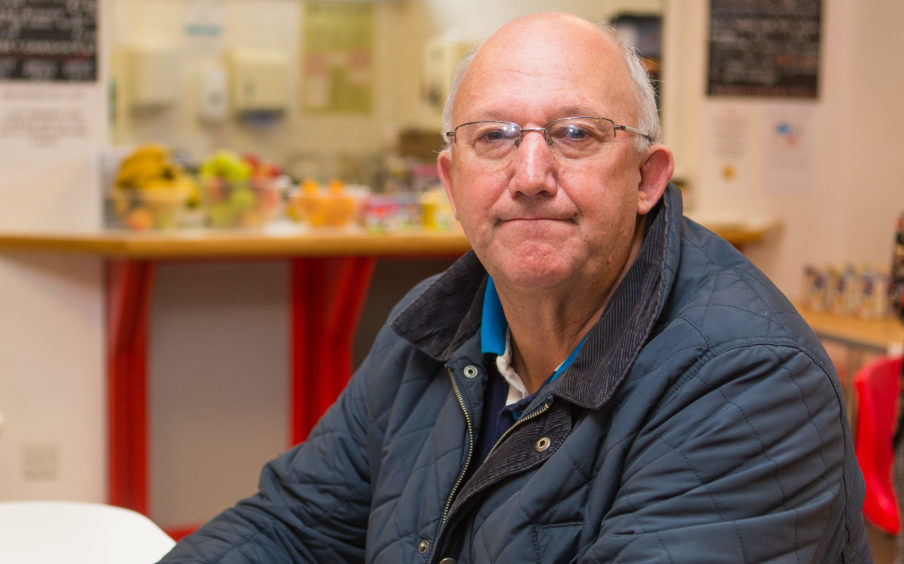 Meanwhile, the founder of a Dundee charity set up to help feed hungry children in deprived parts of the city during the school holidays is working to extend the programme now that schools have closed as a result of the coronavirus outbreak.
Former Dundee City Council chief executive David Dorward told The Courier Dundee Bairns had already been scheduled to provide up to 8000 meals through community projects when Dundee's Easter holidays start on March 30.
However, with 40% of those community projects now being forced to cancel their activities because of the coronavirus shutdown, new ways are having to be found to feed hungry, dependent children with demand expected to increase.
A plan is also being drawn up to extend the hunger programme beyond what would have been the holidays for as long as schools remain closed.
"Some of the projects are still going to go ahead," said Mr Dorward. "But I have the feeling that the closer we get to March 30, more of them might cancel again.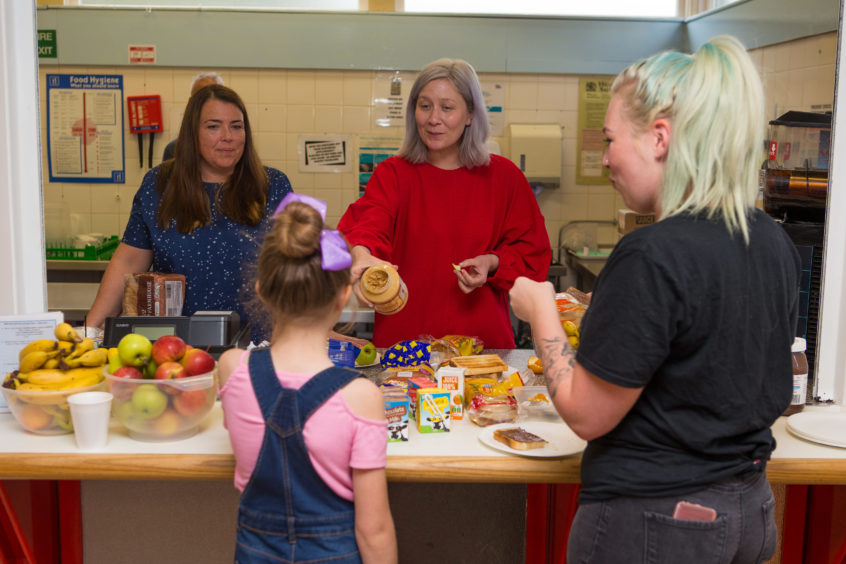 "What we are doing is putting together an alternative plan. If we can't take the meals to projects that are already set up for holiday programmes, we're identifying either schools, churches or community programmes like Boomerang who can act as a hub to deliver lunches. We can deliver to the hubs which can then distribute to the families they know locally that need them."
Mr Dorward said this was still at the planning stage but he hoped a remote 'Zoom' meeting called by Dundee City Council for Monday would confirm proposals to coordinate between 20 community groups. All the food would come from Tayside Contracts.
Mr Dorward said that in general, plans had to be put in place for an increase in demand.
The other thing they relied upon, however, was volunteers to get food out to where it is needed.
This in itself could be a problem as many volunteers in the past were retired people – many of whom now fall into the "higher vulnerability" category.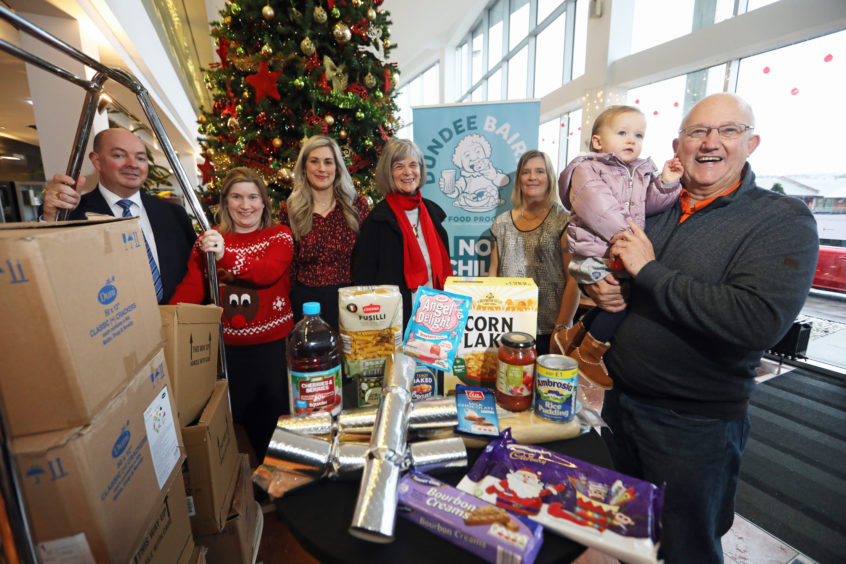 "We've got to be careful what we do here," he said.
"The good thing is a volunteering job is driving a van – pick up in a box from one area, take it to the hub, unload the box and leave the box there –chill boxes. Then the staff at that hub distribute. If you do risk assessment there is some risk but it is limited."
It came as the man who set up Dundee's first foodbank when he was 19 said he is worried the coronavirus pandemic could push many more families into poverty and foodbank dependency through job losses and potential longer term austerity.
Concerns have been raised by former Dundee-based charity boss Ewan Gurr, who spent 14 years helping to set up and run foodbanks across Scotland – including seven years as Scottish manager of the Trussell Trust.
"There is a risk that people buying or overbuying food raises the likelihood of other people being pushed into food poverty," Ewan, who is also a trustee of Dundee Bairns, told The Courier.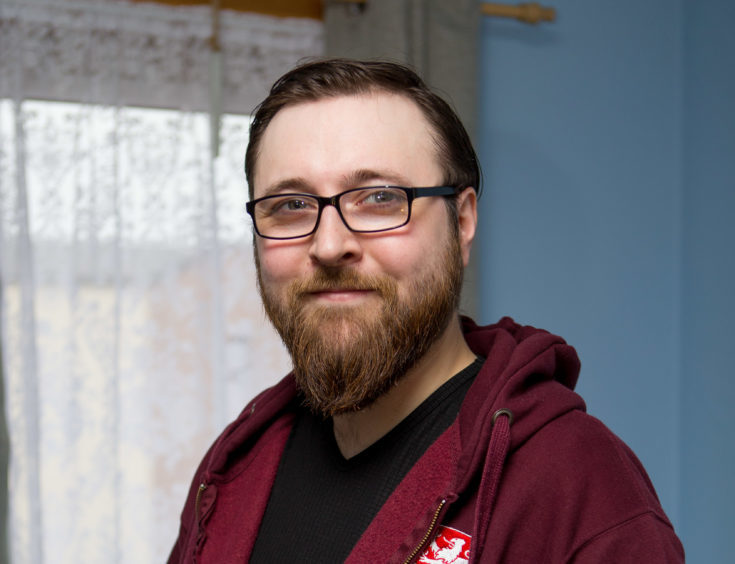 "But if people don't have money in their pocket, it doesn't matter if the food supply is there – they just can't fill their cupboards.
"My major concern is not so much the food supply issue – it's the economic issue. There's a lot of businesses and organisations on a slender profit margin.
"A lot of people are being made redundant or have had their lower restrictive income totally eliminated on the basis they have been paid off or are in limbo because of self-isolation.
"I think we're going to see a massive increase in unemployment as a result of this. I think we're going to see a massive increase in the number of people applying for Universal Credit – throwing themselves on the mercy of the state.
"Even further down the line than that, I think the likelihood of a global recession is significantly likely. Everything seems to point to that.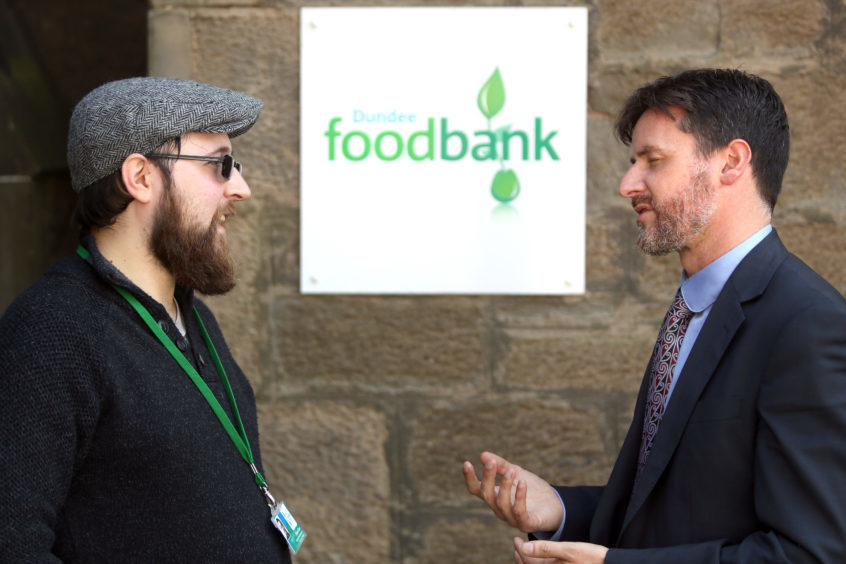 "I think if we fall into another global recession, the big question is do we have another decade's worth of austerity ahead of that? That's a huge concern!"
Ewan said that in recent years, the level of public donations to foodbanks had generally increased.
What had struck him in the past six months, however, was some regular contributors saying they could no longer do so because they were "stockpiling for Brexit".
He expected a similar hit on donations if people were "stockpiling" due to coronavirus.
But while he said the current situation had seen some of the worst aspects of humanity through stockpiling and abuse of supermarket staff by some customers, he was also encouraged that the best of humanity had been shown whether that be community volunteers watching out for neighbours or the private sector stepping up to the plate with donations.
He also praised the Westminster government for agreeing to pay 80% of salary for staff who are kept on by their employer.
"I've never voted Conservative in my life, but from a totally apolitical perspective I think the government has got this absolutely right – I think their intervention has been bang on the money," he added.