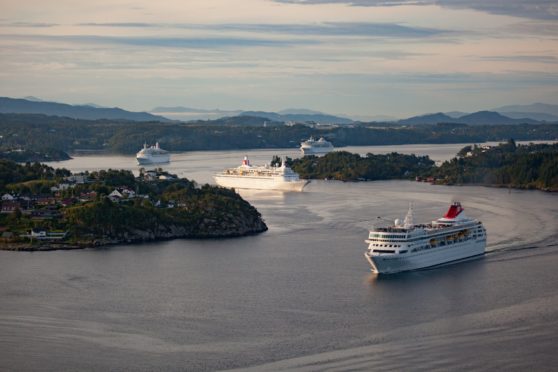 Four huge cruise liners are to be anchored in the Firth of Forth for the foreseeable future, including one that was hit by a coronavirus outbreak on board.
Forth Ports has confirmed Fred Olsen Cruises will be using the estuary to anchor its ships after the firm suspended all of its ocean sailings until May 23.
Fred Olsen quashed rumours its vessels – The Black Watch, Balmoral and Boudicca – are being prepared as hospital ships and revealed the trips to Rosyth will allow crew members to disembark for home and to pick up supplies.
The company's fourth liner, the Braemar, which was positioned off the south coast of England for an intensive deep clean, will arrive later this week.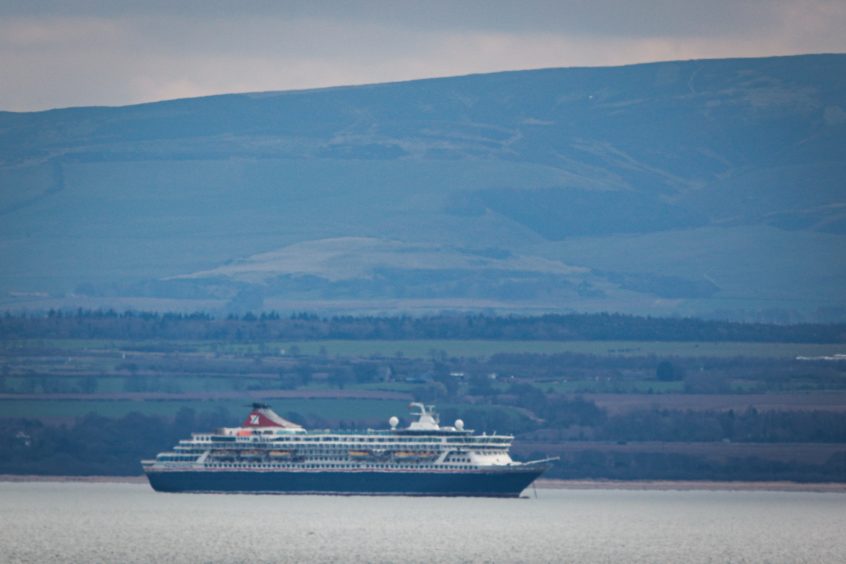 The 929-passenger ship  hit the headlines earlier this month when five confirmed cases of COVID-19 were identified on board as it sailed around the Western Caribbean.
As well as the four crew members and one passenger infected, 22 guests and 21 crew were also placed in isolation. All guests were repatriated to the UK by air after it sailed into Cuba.
Peter Deer, managing director of Fred Olsen Cruise Lines, said: "We have been working with Forth Ports and have secured safe, temporary anchorages for our ships in the Firth of Forth.
"Each ship will retain a small team on board to continue essential operations, and locals might see the ships move within the river from time to time to carry out their duties."
Robert Mason, Head of Cruise for Capital Cruising, which operates the Port of Rosyth, added: "All four of these ships are regular callers into the Forth and it is good that we can offer this support while the liners are not operational."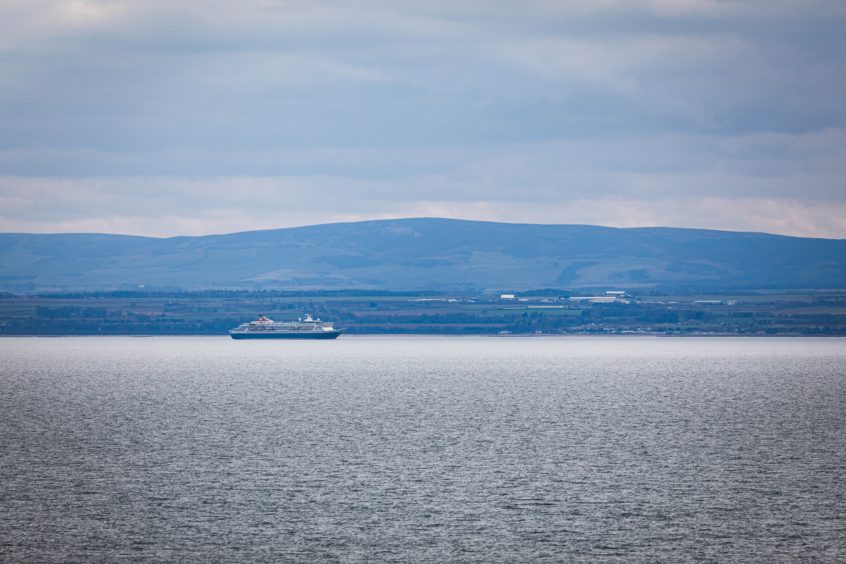 There are no passengers on board any of the cruise liners
The Balmoral is the largest of Fred Olsen's cruise liners, with 710 rooms and capacity for 1,325 guests and 510 crew members, with six restaurants and a swimming pool, gym and spa.
The Boudicca can host 853 people with 329 crew members, while the Black Watch holds 799 with 330 crew.