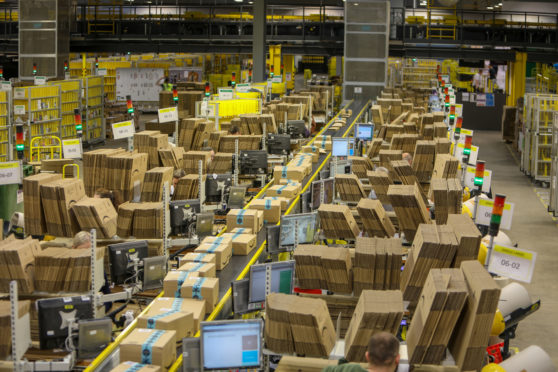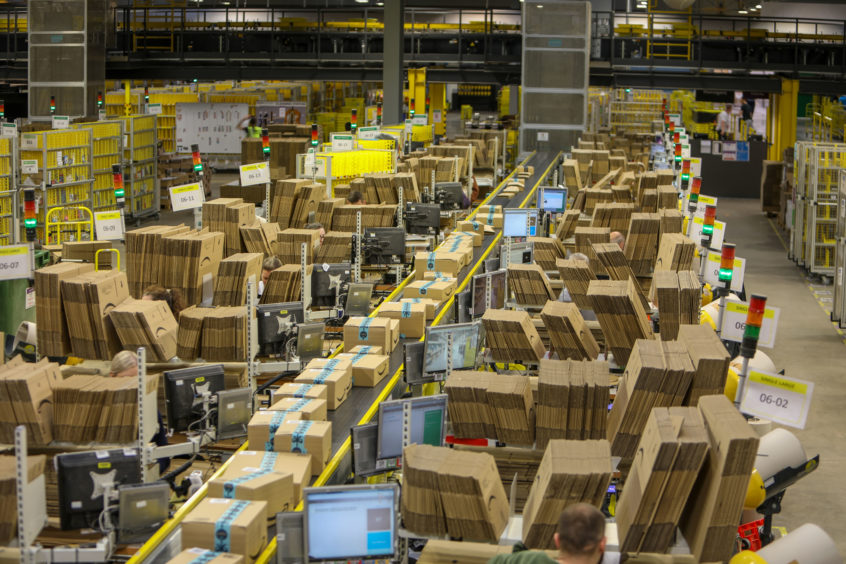 Fears about the spread of COVID-19 across Scotland have been heightened after it emerged a worker at Amazon's massive fulfilment centre in Fife tested positive for the virus.
The male night-shift worker, who has not been identified, began to feel unwell five days ago and was sent home from the giant complex in Dunfermline.
He has since been diagnosed with coronavirus, prompting management at Amazon to call in industrial cleaners to keep the round-the-clock packing and delivery operation operational.
Bosses at the huge depot off the M90, which employs hundreds of  workers and handles thousands of parcels each day, told staff who came into direct contact with the patient to self-isolate for 14 days. Contractors brought in on Wednesday deep-cleaned the affected area.
A spokesperson for Amazon said: "We are supporting the individual who is now in quarantine.
"As the COVID-19 pandemic continues, Amazon and our network of partners are helping communities around the world in a way that very few can — delivering critical supplies directly to the doorsteps of people who need them.
"Since the early days of this situation, we have worked closely with local authorities to proactively respond, ensuring we continue to serve customers while taking care of our people.
"We implemented proactive measures at all of our facilities to protect our people and delivery partners, including increased cleaning, and maintaining social distance, including between drivers and customers when making deliveries.
"The health of our people is our top priority, and it's important to us that they remain home if they're sick or if they or someone in their home has had a fever in the last 24 hours.
"To support our people during this time we have increased entitlement to paid time off and are enabling people to take leaves of absence as appropriate."
It is believed the man worked in decant, meaning he would have come into contact with delivery boxes and moving pallets.
With up to 1,000 people working at the site during a shift, the concern is the potential for spreading the virus.
It is understood the company temporarily closed three customer return lines for specialist cleaning.
Amazon has stressed that it has implemented proactive measures at all its facilities, including increased cleaning and maintaining social distance.
Associates are regularly reminded to maintain a social two metre distance from each other, while the measure has also been implemented in canteens, break rooms, meeting rooms and work stations.
Break times and start/end times have also been staggered, while cleaning operations have been increased across the whole Dunfermline site to include regular sanitisation of all door handles, stairway handrails, elevator buttons, lockers and touch screens.
Dunfermline MSP Shirley-Anne Somerville commented: "This is clearly a worrying time for the individual and their family.
"I offer them my best wishes for a full and speedy recovery.
"I also understand this may increase concern among the Amazon workforce.
"I have previously written to Amazon, urging them to ensure they adopt strict social distancing protocols to protect employees at the depot.
"It is absolutely crucial that any businesses, which remain open, fully adhere to these guidelines to safeguard public health."