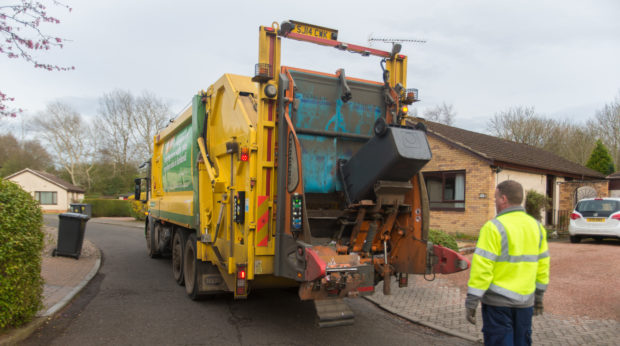 A crippling staff shortage is pushing Fife Council's waste management service to the limit.
Fears about overflowing rubbish bins and a rise in flytipping across the region are mounting as it emerged nearly half the council's rubbish collectors are off either ill or self-isolating.
The 41% staff absence rate has prompted bosses to call on staff from the parks department and workers with the council's arms-length Fife Resource Solutions – including those who usually operate the kingdom's 11 household recycling centres – to man bin lorries in an effort to keep operations running.
Collections of grey paper/cardboard bins have had to be temporarily stopped and residents are being told to store rubbish securely until the refuse trucks can get to households. Blue and green bins, for household/landfill waste and cans and plastics respectively, are still being picked up.
All of Fife's recycling centres are set to remain closed until further notice, despite the local authority admitting flytipping has increased since the lockdown began.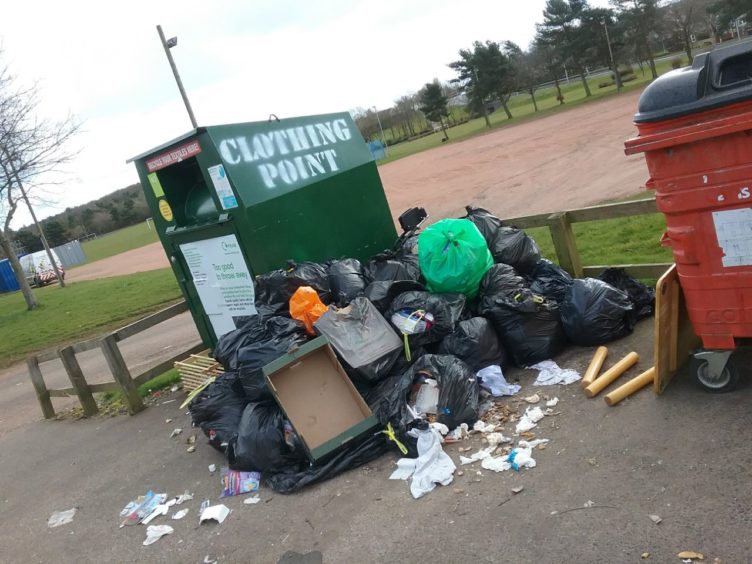 Figures obtained by The Courier revealed there were 3,865 recorded instances of public health absence across the council and its trusts, which employ around 18,000 people, as of Tuesday this week and Fife is operating in emergency mode.
2,470 of those absences were people working from home, but The Courier has learned 13 people are off sick with presumed coronavirus.
All councils across Scotland are having to report weekly absence updates to COSLA to help nationwide resilience planning.
Bags full of household waste have been left piled on the ground next to recycling points all over the region, while others have been tossed into the countryside.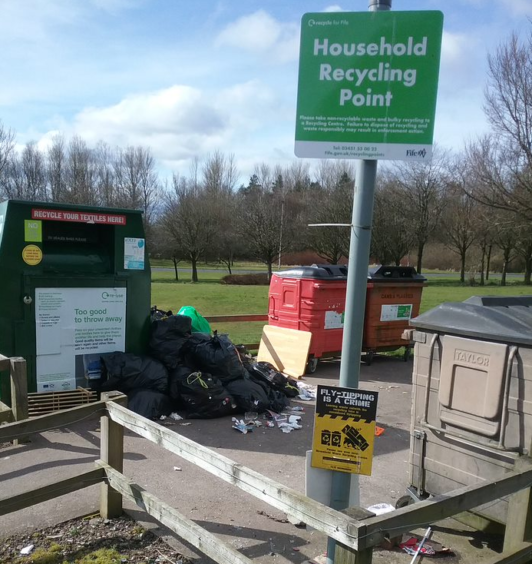 Ken Gourlay, head of the council's assets, transportation and environment service, said people should store excess waste responsibly.
"Unfortunately, in these challenging times when council services are already under pressure, the misuse of recycling points and fly-tipping are issues," he said.
"Everyone is responsible for their own waste and must dispose of their rubbish responsibly.
"Recycling points are still available at supermarkets and shopping centres but residents are requested not to make special visits to them, in line with Government guidance but to use them while doing their essential shopping.
"Waste and recycling should not be placed beside the bins at recycling points or communal bins."
The collection of blue landfill and brown food and garden waste bins has been made a priority, although brown bin collections have reverted to the four-weekly winter cycle.