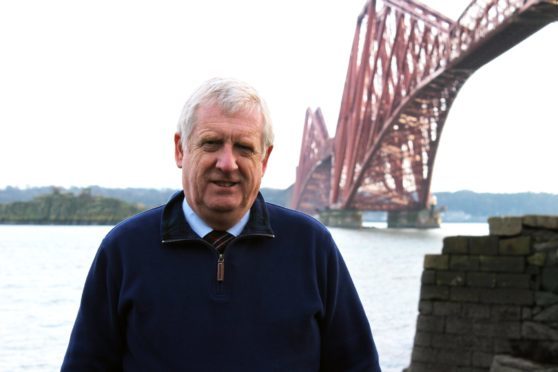 Dunfermline and West Fife SNP MP Douglas Chapman has urged all residents to think about supporting local tourism when public health restrictions are eventually lifted.
Countries such as Iceland have already developed initiatives to kickstart the tourism industry by urging people to enjoy what is on their doorsteps.
Locals are being urged to do the same, whether that be exploring the story of Robert the Bruce at Dunfermline Abbey or discovering the witches of Torryburn or the Outlander story of Culross.
Mr Chapman said: "It may seem that the end of the coronavirus pandemic is some distance away, but when it does come small businesses in Dunfermline and West Fife will need our support.
"There are so many tourism opportunities right in our back gardens and when these are supported, then it reaps benefits for other small businesses in our towns and villages.
"I have heard from many businesses who were already feeling the pinch of the virus before the lockdown as tourism started drying up as the cruise ships stopped coming up the Forth and the coach trips stopped coming.
"Some of these destinations in West Fife are just establishing themselves and so I would hate to see this pandemic force them to close.
"I'm sure many will be looking forward to jetting off into the sunshine when it is safe to do so, but we have plenty of offerings right here – and with a bit of luck the sun might come out too."