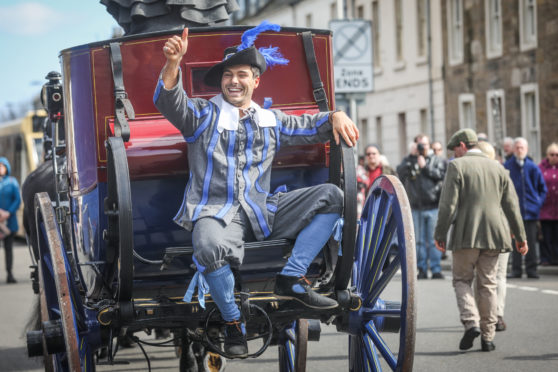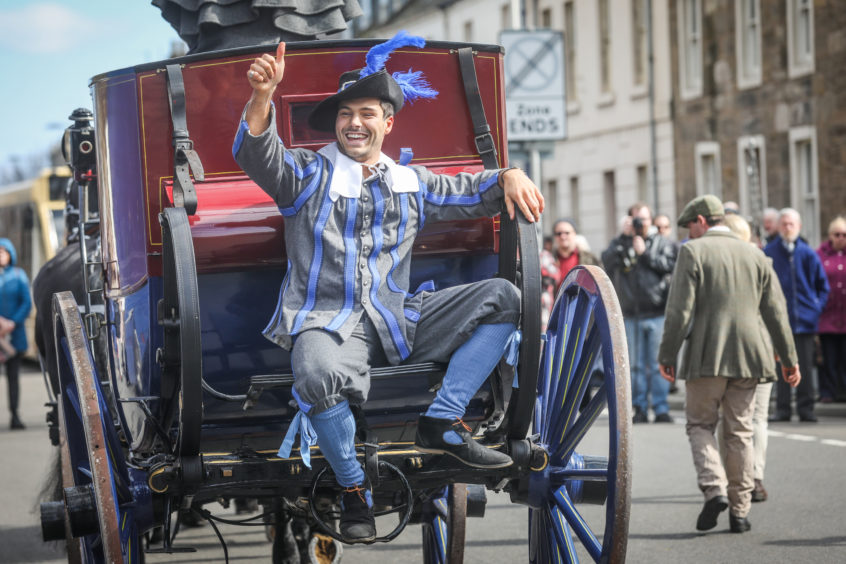 Organisers of the Kate Kennedy procession hope the historical spectacle can be staged later this year.
The annual parade of characters from St Andrews' history was to wind its way through the university town this Saturday.
Normally thousands of spectators line the streets to watch students, staff and townspeople dressed as figures including Robert the Bruce, John Knox and Mary, Queen of Scots.
The spring event, which includes a daffodil-festooned carriage carrying the adored Lady Katharine Kennedy, was called off just days before lockdown began.
A statement from the Kate Kennedy Club said: "It is with a heavy heart that we must say that following government advice, the Kate Kennedy spring procession has been indefinitely postponed.
"This decision was not easy to make, but in the end the priority will always be the safety of those both involved with the procession, and those who come to watch.
"We will endeavour to put the procession back on whenever the government decrees it safe to do so."
An annual student-run arts festival was also a victim of the response to the pandemic.
On the Rocks should have started last Friday, bringing theatre, art, comedy and musical performances in venues across the town.
A statement from the organising committee said: "It is with a heavy heart that On The Rocks has had to make the decision to cancel this year's festival.
"From the committee, our volunteers, all of the staff at the students' association and our venues around town, the production teams and casts of our events, and the audience members themselves, the festival this year was set to be the culmination of the work of literally hundreds of people, and we are devastated that we are unable to see it through to fruition."