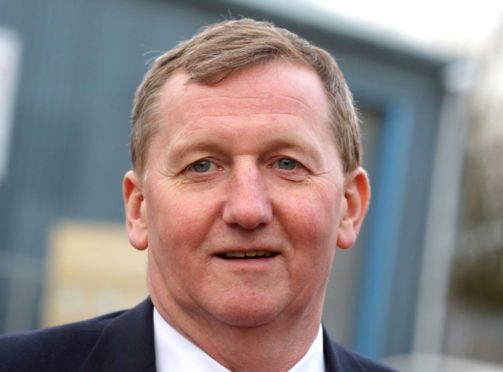 Businesses with multiple branches are at risk of collapse due to the way coronavirus support grants are being made in Scotland, an MSP has warned.
Grants north of the border are issued per company rather than, as in England, per premises.
High Street retailers such as Wilkies, the clothing chain, will suffer, claimed Alex Rowley, as they will get only one payment instead of several as they would if they were down south.
The Mid Scotland and Fife Labour MSP has urged the Scottish Government to reconsider how the grants are disbursed.
Wilkies has 14 branches across Scotland, including in Kirkcaldy, Dundee and Perth.
Mr Rowley said: "Wilkies is a homegrown Scottish business that has been trading for almost 125 years, employs 131 people, of which 129 are women, and makes a great contribution to our communities, local economies and high streets.
"One grant for businesses like this is a drop in the ocean and puts them at high risk of going under.
"It is wrong that if these businesses were in England they would have a greater chance of making it through this turbulent economic time."
Grants of £25,000 for eligible business properties were among a package of business measures announced by UK Chancellor Rishi Sunak.
The Scottish Government said it would replicate the measures but Mr Rowley said many businesses had recently discovered this had changed.
First Minister Nicola Sturgeon said at her press conference on Friday that support for businesses was being kept under review and the government would continue to work with businesses.
She said: "We are passing on every penny of the consequential funding that has come for business support to businesses.
"We have tried to make sure that helps as many businesses as possible, so, because of some of the decisions we have taken, there are some businesses with a rateable value at certain level that will get support in Scotland they wouldn't get elsewhere in the UK.
"We have been able to give support to particular sectors. That support that isn't available in other parts of the UK, to the seafood sector, for example.
"We have given help to the bus industry, we have given help with water charges to businesses, so we are trying to make sure that this funding, welcome funding, helps as many businesses as possible but of course we will continue to listen, we will continue to seek to help businesses to the maximum possible, and those conversations and discussions are ongoing."