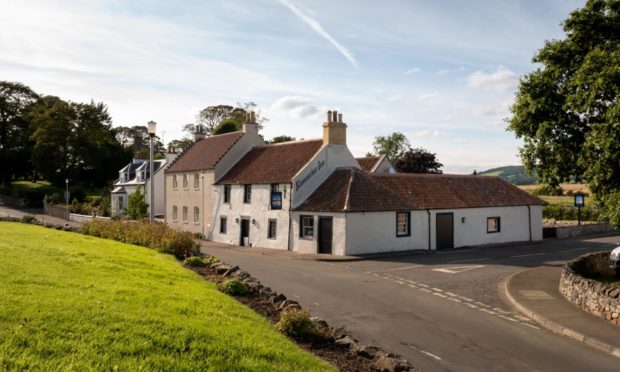 A Fife restaurateur has spoken of his fears for the post-pandemic future of his trade.
Renowned chef James Ferguson and his partner Alethea Palmer opened Kinneuchar Inn in the East Neuk village of Kilconquhar at the end of last year following its closure for a two-year refurbishment.
Weeks later, the world changed.
James said: "Things were going really well. The place had been closed for two years and had an enormous refurbishment.
"We took over the lease in September last year. We came up from London to take over the place as we'd always wanted to own our own restaurant and pub.
"I'm a chef and we opened not really knowing what to expect. We were heading towards summer and looking to hire more people and then this happened."
Winning two awards at The Menu Food and Drink Awards organised by The Courier in mid-March, James is gutted to have had to close while the venue was on a high.
"It was really just starting to get some recognition," said James.
"Customers understood more of what we are doing as we're a bit different to the other places around us.
"We use a lot of very local suppliers and the critics were enjoying it, too.
"We were looking to expand the bar menu, launch outside food and it's just come crashing down. We furloughed everyone when we realised we could.
"We're trying to get furlough for the part-time staff and myself and Alethea are also staff, so we're furloughed as well.
"We can't do anything like takeaways or deliveries for profit as once you're furloughed you can't work.
"We've been doing things not-for-profit for the local village.
"There's a lot of elderly people here so we've been baking bread, making pies and people have been coming and collecting them at selected time slots. It's the only way the pub is functioning at the moment.
"The way our industry works, it could be changed permanently. Obviously a lot of places won't survive.
"When we first reopen we might still have to distance tables, and maybe we'll have to offer more items like breads and things people can buy from local stores, as well as being a pub/restaurant.
"Ideally, I'd like to reopen and pick it up from where we left off, but there's no knowing really."