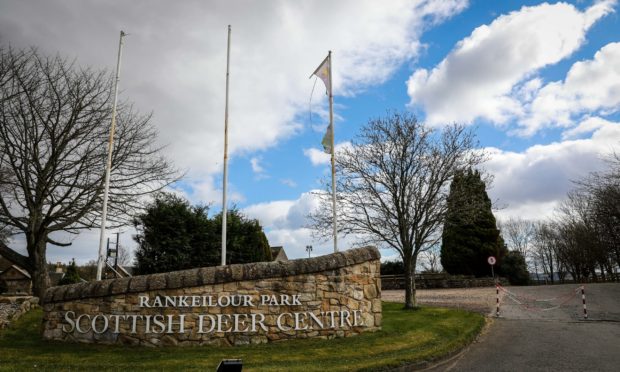 A petition has been launched in Fife urging a billionaire businessman to furlough staff ditched just before coronavirus lockdown.
Philip Day's company has refused to re-employ and place five workers at the Scottish Deer Centre on temporary leave despite being able to claim 80% of their wages from the government.
North East Fife MSP Willie Rennie and MP Wendy Chamberlain are now garnering support for their call for a reversal of the decision, which also affects staff elsewhere in The Edinburgh Woollen Mill Group.
Dubai-based Day owns several other High Street retailers, including Peacocks and Jaegar, is worth over £1 billion.
Scottish Liberal Democrat leader Mr Rennie said: "When this crisis comes to a close we will all remember which companies played their part in the national effort and which ones left their staff hung out to dry.
"Philip Day could reverse this selfish decision to deprive staff of furlough funds without it costing him a single penny, but he's refused to budge.
"I invite people in north-east Fife to sign this petition in solidarity with the workers in Cupar."
Fellow Lib Dem Mrs Chamberlain said: "The furlough system is available to all employers and offers staff a stable income in this extremely challenging climate.
"Philip Day's decision not to offer staff at the Cupar Deer Centre and the Edinburgh Woollen Mill is cruel and unjustifiable.
"He has let down his former employees and the community in north-east Fife."
One former deer centre employee told The Courier how he was let go two days before the government announced its coronavirus job retention scheme, which includes those made redundant as early as March 1.
The scheme is designed to help employers severely affected by coronavirus retain staff but The Edinburgh Woollen Mill said it knew the jobs would not return.
A company spokesman said: "We have sadly made a small number of roles redundant at the Scottish Deer Centre.
"We unfortunately came to the conclusion that given the downturn, these roles no longer existed.
"Throughout this process, we have tried our best to limit the impact and scale of redundancies across the group.
"We employ more than 25,000 colleagues nationally and the decisions we took were specifically aimed at safeguarding as many jobs as possible across the business, including colleagues who have worked with the company for multiple years."
The petition is available here.