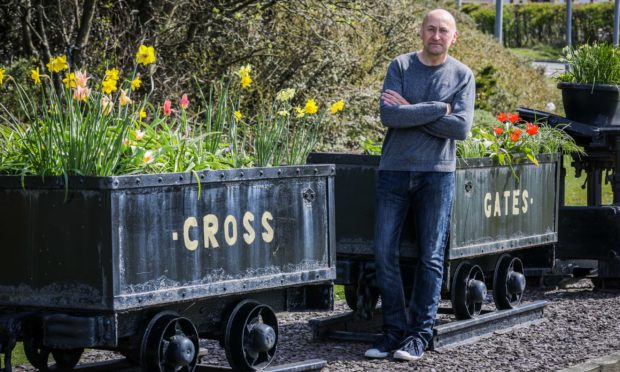 Residents in a Fife community are being warned to remain vigilant after suspicious parcels were sent to homes sparking fears a covid-19 scaremongering hoax.
A number of homes, all in the Dunfermline Road area of Crossgates, have been targeted in recent days with occupants receiving unexpected parcels containing single items such as baby wipes, tissues, sweets, a household battery and pieces of cardboard.
The parcels were all posted from England and all come with a pre-paid 48-hour printed label addressed just to the property rather than the homeowner.
News of the strange deliveries have sparked fears that the community is being targeted by a hoaxer intent on unsettling villagers as the coronavirus crisis continues.
Claire MacDonald, who received a package containing two unopened mint sweets on Monday, said she initially just thought it was a joke.
She said: "At first I just thought it was a bit bizarre but then I found out that others had also been receiving unexplained packages and I instantly became a lot more concerned.
"I threw it away, vigorously cleaned everything and scrubbed my hands.
"I also informed the Royal Mail and the tracking suggests the parcel was posted from Shepherds Bush in London.
"Police officers have been to take the parcel away.
"It's all a bit creepy and weird and given the unprecedented times we are living in and there's certainly a sinister feeling for a small village with no connection to London being targeted in such an odd way."
Following the Crossgate deliveries, others in Inverkeithing, Dunfermline and Kirkcaldy have also reported receiving similar parcels.
Nikki Fotheringham said she received a parcel containing pens at her home in Dunfermline 10 days ago.
"The parcel I got was sent from Birmingham and the postage must have cost more than the pens and I just threw them away and sanitised everything," said Nikki.
"Since then I've heard about the parcels in Crossgates and someone receiving used tissues in an envelope.
"I think it's someone trying to spread panic."
Crossgates resident Ross Bennet, co-ordinator of the Crossgates Together support network, issued a warning for residents to remain vigilant and report any further suspicious packages.
He said: "Anyone who receives a parcel should immediately inform both the Royal Mail and the police and thoroughly wash their hands.
"Thankfully none of the packages were earmarked to individuals so we'd like to allay fears that people are being specifically targeted."
A spokesman for Police Scotland confirmed that the incidents had been investigated and not found to be suspicious.
The spokesman added: "No criminality has been found and the recipients have been given advice."
Royal Mail did not respond to a request for comment.