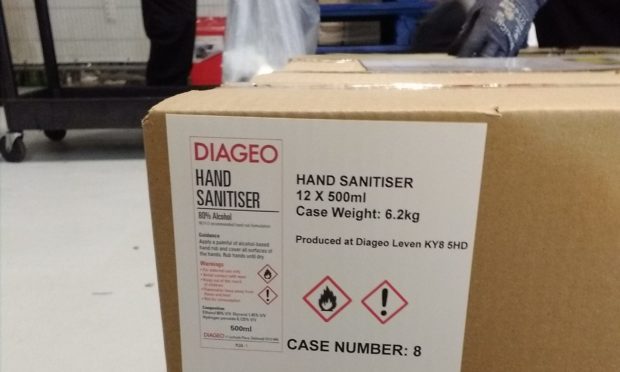 Drinks giant Diageo has manufactured 55,000 bottles of hand sanitiser at its Leven bottling plant.
The 500ml bottles, made to a formula approved by the World Health Organisation, are being donated free to care homes, home care workers and volunteers helping the vulnerable during the Covid-19 pandemic.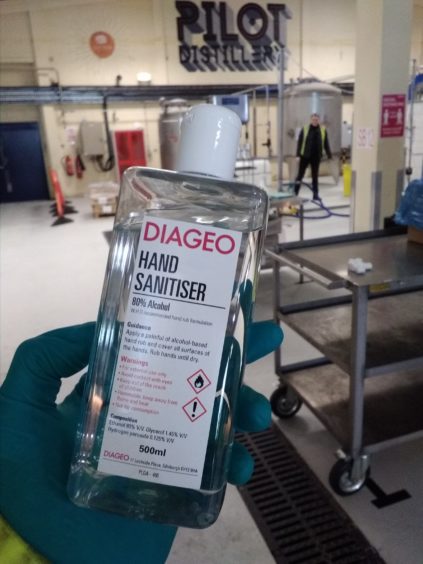 Diageo is working with Fife Council to distribute 10,000 bottles of the gel locally.
Across Scotland, the sanitiser will go to communities where the company has distilleries and operations including Clackmannanshire, Renfrewshire, Islay and Speyside.
Gavin Brogan, operations director at Diageo in Leven, said: "I am so proud of my team at Leven who have worked with great speed and agility to create this hand sanitiser and to get it out to the community.
"We have such admiration for the people in the community who are at the frontline of the fight against this virus, and we are just pleased to be able to make what contribution we can to help them."
The formula was developed by a team at Diageo's technical laboratories in Menstrie, with production and packaging undertaken by staff at the Leven packaging plant.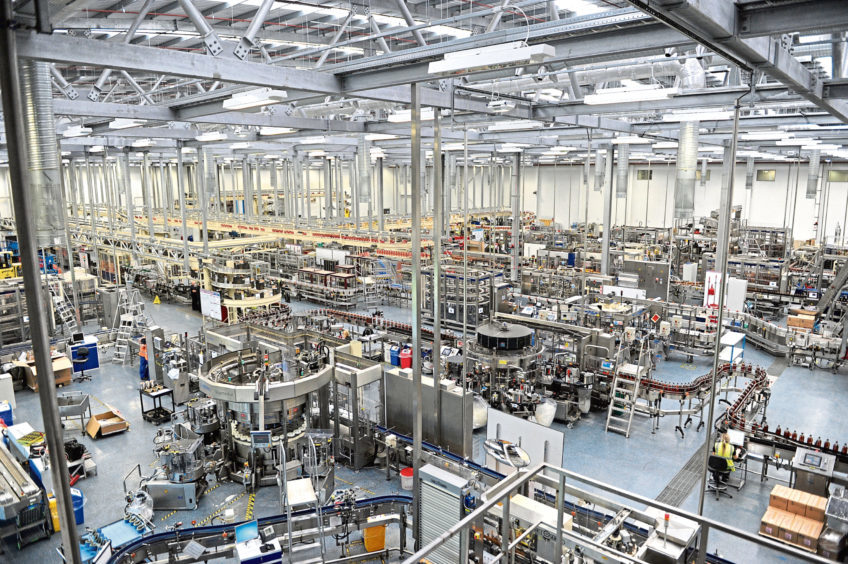 It follows an earlier global initiative by Diageo, which has seen 500,000 litres of alcohol donated to be manufactured into hand sanitiser for the NHS across the UK and Ireland. The global total now exceeds five million litres of spirit donated.
Ewan Andrew, president of Diageo Global Supply and Procurement, said: "This initiative has very much been driven by our people at our sites the length and breadth of Scotland who want to contribute locally in their communities, especially those who are in the frontline of this crisis.
"I am extremely proud of every employee and our suppliers who have contributed to this project, from the scientific and regulatory teams who developed the process through all the colleagues working to make and distribute it to the community."
A number of Diageo's regular suppliers contributed voluntarily to the project by donating ingredients and services to the production process.
WH Malcolm helped with distribution, Chep supplied pallets, CCI Labels provided labels, and hydrogen peroxide was provided by Brenntag Ltd and Tan International Ltd. M&H Plastics supplied bottles and closures.
Mr Andrew added: "It has been inspiring to hear about our suppliers joining us in this effort and volunteering their goods and services to help local communities. We are hugely grateful to them for all their efforts."