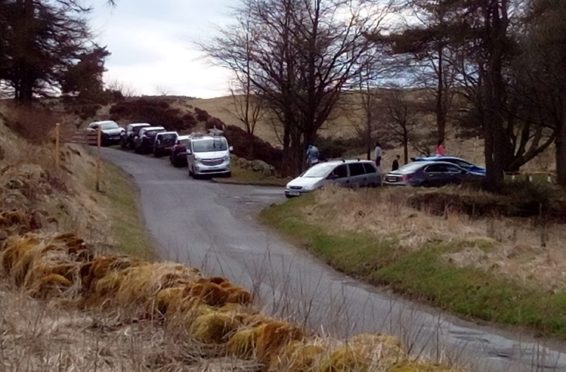 The independent environmental charity that manages many popular walking routes and nature reserves in Fife is reminding the public that they should "stay local" and not drive to take exercise during the coronavirus lockdown.
The Fife Coast and Countryside Trust (FCCT), which looks after sites and paths including the Fife Coastal Path, the Lomond Hills Regional Park and the Fife Pilgrim Way, has followed Scottish Government guidance by closing off its car parks with cones and putting up no parking notices to deter vehicle visitors.
However, FCCT head of communities and engagement James Dawson told The Courier a "tiny minority" of people either continued to be "confused" by the guidelines or were deliberately flouting them and driving to beauty spots anyway – risking Covid-19 spread.
Cars were recently parked along the verge next to the closed Craigmead car park on the Lomonds.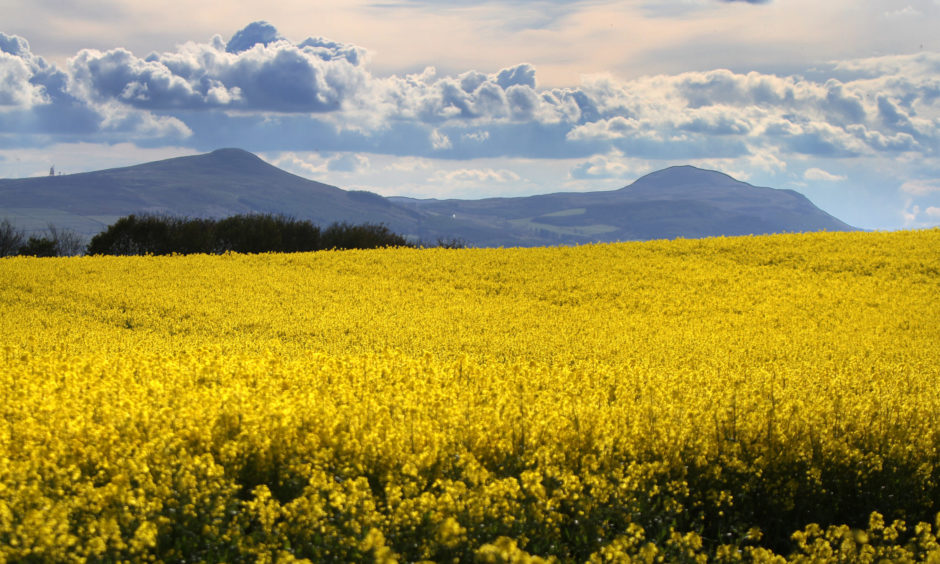 However, James said there had been subsequent incidents where FCCT cones at the Glen Vale car park, near Gateside, had been "tossed" aside, closed signs "dis-respectively" torn down and litter left behind.
He also thinks some people in Scotland are being confused by the English guidelines which state you are permitted to drive out to exercise, which is not the case north of the border.
"The key message we are trying to get out is making sure people are aware of the Scottish Government guidelines and how Scotland's Outdoor Access Code is being affected," said James.
"Land remains open and we are broadly seeing people following the guidelines. We are hugely appreciative of the self-sacrifice people are making at this challenging time. But we are also seeing a small minority when we are out and about who are not.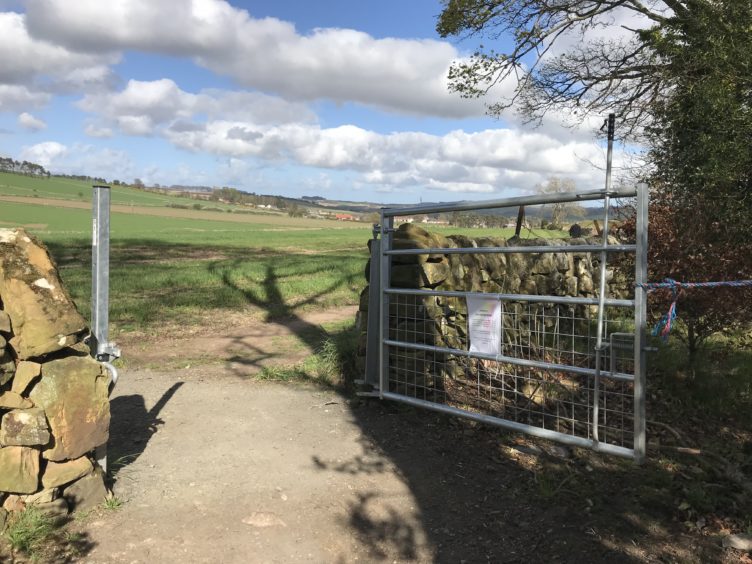 "We are trying to educate people and engage if they are parking in a site we've closed off.
"We are also working with a number of partner agencies such as Forestry and Land Scotland, the Links Trust and Police Scotland to keep an eye out for damaging behaviour in the areas we manage, such as fly-tipping, vandalism, littering and wildlife crime.
"We ask that people enjoy the Fife countryside and continue to use it- now more than ever, it is so important for physical and mental health and well-being.
However, we also ask that people help us look after the Fife countryside at this difficult time and are aware of their responsibilities".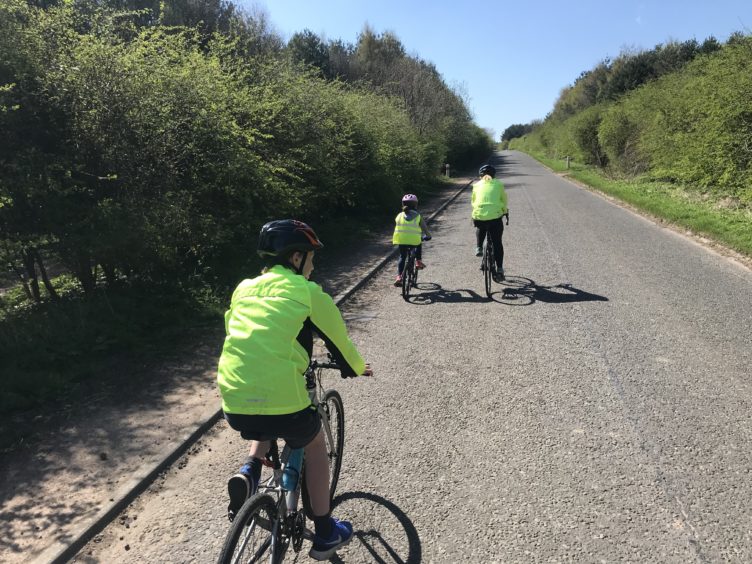 With some woodland in Fife similarly affected, Robin Lofthouse, Forestry and Land Scotland Area Visitor Services Manager, said: "All of our car parks, mountain bike trails and all visitor facilities remain closed in line with government requirements for us all to avoid unnecessary travel to reduce the spread of Covid-19.
"We appreciate that fresh air and being outdoors benefits physical and mental health and well-being and local forest trails are open for local visitors who can get to one of our forests by walking, by bicycle or by wheelchair – as long as physical distance guidelines are followed.
"I would urge everyone to follow the current government and NHS health advice."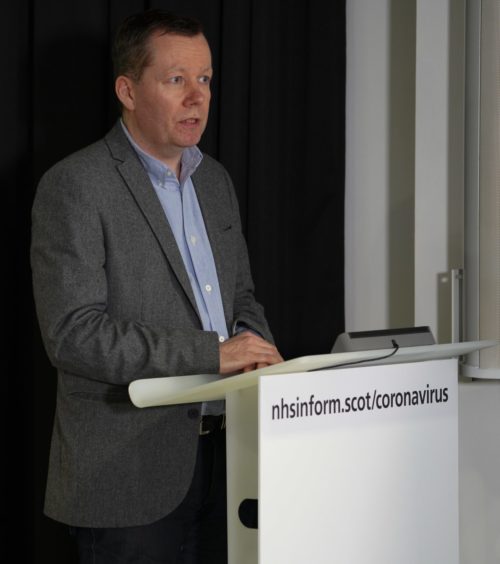 In a ministerial statement published on April 9, the Scottish Government confirmed that the right of responsible access for all in the countryside remains as set out in the Scottish Outdoor Access Code.
Under Covid-19 guidance, it is only permitted to leave your home for specific reasons, including to take exercise, alone or with other members of your household, and no more than once a day.
The statement said that essential workers, including farmers who are helping to maintain the nation's food supply and have important animal welfare responsibilities, "must be allowed to go about their business without interference or fear of unnecessary exposure to Covid-19".
While the Scottish Outdoor Access Code remains, the statement said: "Stay local – please do not travel in your car to take exercise; please make use of the paths, open spaces and quiet roads in your own local area".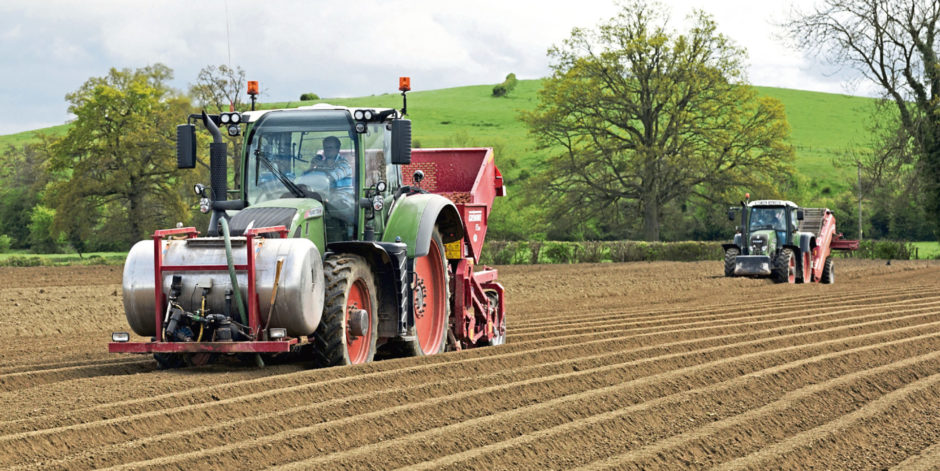 It also called on people to maintain their distance (at least 2m from other people); respect the health and safety of farmers and others working the land; keep dogs under control, and to avoid contact with surfaces like farm gates.
The measures were ultimately "to prevent Covid-19 deaths and preserve the nation's food supplies", the government said.
Ahead of the Easter weekend, the Scottish Government's National Clinical Director Jason Leitch addressed ambiguity by stating that when people do go out for their once a day walking, running or cycling this should be "for up to an hour close to home or by exercising indoors".
The Courier told earlier this week how Falkland Estate had raised concerns about young people in particular ignoring closed signs at Maspie Den on the lower reaches of the Lomonds. Maspie Den has been closed for safety reasons, and also because it is difficult to adhere to social distancing on the narrow paths.