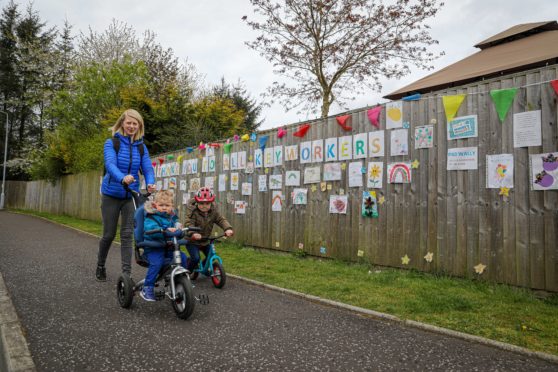 Children in a Markinch housing estate have been cheering themselves and others up with their artwork.
A fence in Tofthill has been decorated with colourful drawings and paintings since lockdown began.
It has also been lined with painted stones and fairy doors.
Resident Janet Phillips allowed local youngsters to display their pictures and messages on her fence to help keep up spirits and thank key workers.
She invited people to take part on the community's Facebook page and said: "It just took off from there.
"We wanted to brighten the place up a bit and we have a lot of key workers in the area, so it was a way to say thank you.
"Every week we have a different theme. We've done thank you, we've done Easter, flowers, penguins and next week it will be hearts."