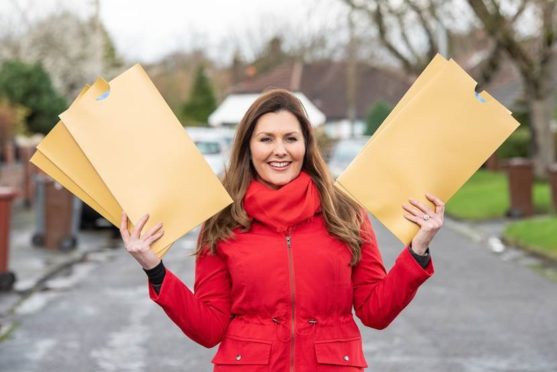 Ten people in Rosyth are celebrating after winning £1,000 each thanks to their lucky postcode in the People's Postcode Lottery.
Remarkably, the winning postcode in Thursday's draw, KY11 2HQ, was also drawn out in January, meaning it is now the second time this year that players in the same street have won £1,000.
People's Postcode Lottery ambassador Judie McCourt sent her well-wishes to the winners.
She said: "What fantastic news for our winners in Rosyth! I'm thrilled for them and I hope they treat themselves to something nice with their winnings."
The latest draw was promoted by the Guide Dogs for the Blind Association which has received over £2.2 million in funding from the players of People's Postcode Lottery.
The charity is known for its iconic guide dogs but also offers a range of services which help thousands of people with sight loss lead confident, independent and fulfilling lives.