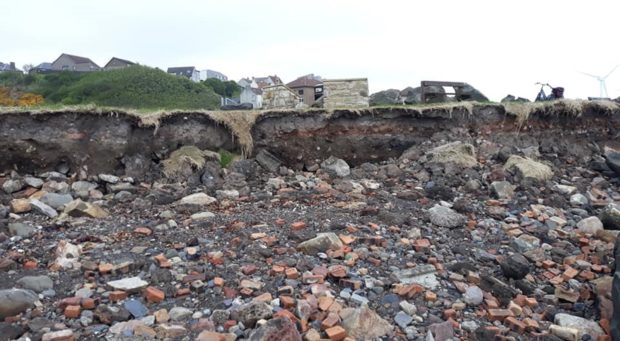 The remnants of what was once Scotland's second largest fishing harbour are in danger of being washed away as a result of coastal erosion.
A community group has warned voracious tides have taken large chunks out of Buckhaven's shingle beach and are now only a metre away from the car park and picnic tables.
Members of Clear Buckhaven said three metres of land had been lost in the last year and expressed fears thousands of pounds of improvements at the town's foreshore were now under serious threat.
These include new paths, benches, picnic tables, extensive planting of trees and flowers and interpretation panels.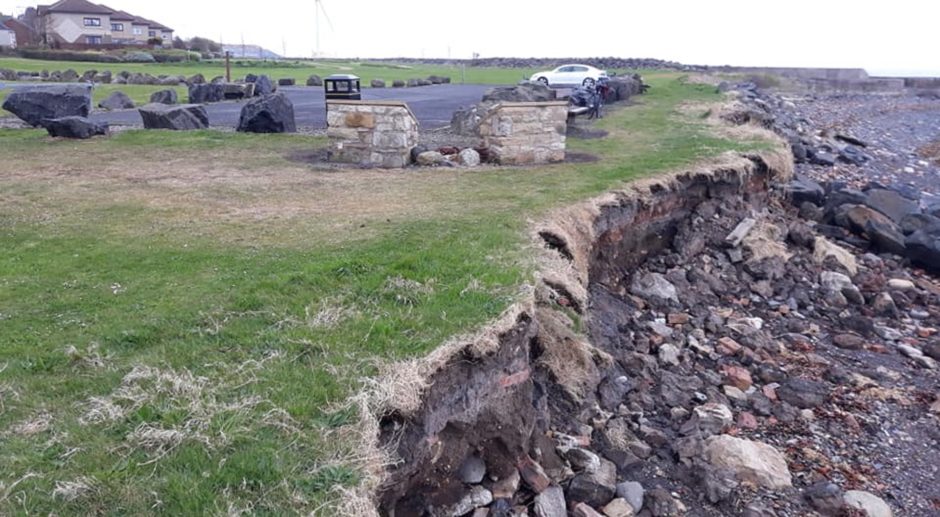 The group believes the area, with views across the Forth, has the potential to be an asset but chairman Bob Taylor said coastal erosion happening in gaps between existing sea armour are concerning.
"The coastal braes are being seriously eroded by several metres per year, probing the new weak spots.
"The same now seems to be happening at Buckhaven's old harbour."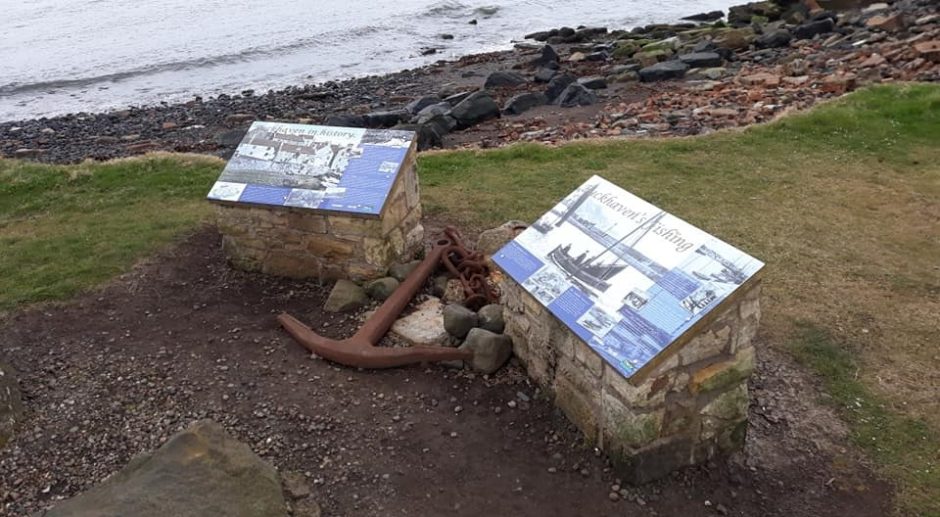 A significant herring fishing port in the 19th century, only the harbour's east pier is now visible and land is being torn up by the sea.
Mr Taylor said there is an additional fear the latest erosion could expose contaminated material.
"Concerns have been passed to Fife Council, which deals with coastal protection but it seems this particular stretch falls between two sections of sea armour which are maintained, so no action has been promised."
Researchers in Fife have previously warned climate change is an urgent problem making damage to Scotland's coastline even worse.
A recent survey by academics at St Andrews University pinpointed 145 Scottish sites in urgent need of care to stop them being destroyed completely, with the likes of Pettycur Harbour and Crail Salt Pans deemed to be among the areas of greatest concern.
In response to the risks identified at Buckhaven, Fife Council service manager Ross Speirs commented: "We're currently tendering for a contract to carry out repair work including in this area.
"Hopefully the contract can be awarded as soon as possible after the current restrictions are lifted, and the work can begin.
"In the short-term this will involve the use of existing armour and stones on the foreshore to provide some temporary protection while we source funding and permissions for a longer-term solution."