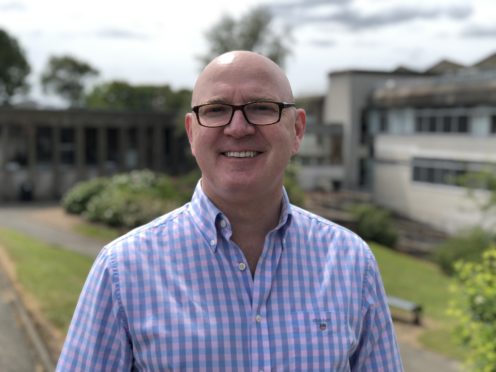 A Fife MP who was suspended from the SNP amid anti-Semitism claims during the last election campaign has been readmitted to the party.
Neale Hanvey hit the headlines back in November when he was stripped of his SNP candidacy for the Kirkcaldy and Cowdenbeath constituency just weeks before the general election, in which he had been widely expected to unseat Labour shadow Scottish secretary Lesley Laird.
Mr Hanvey was suspended from the party pending disciplinary action after allegedly anti-Semitic social media posts came to light.
However, the former Fife councillor still triumphed over Mrs Laird standing as an independent in one of the country's most marginal seats.
Six months on, Mr Hanvey has now rejoined the SNP group at Westminster after meeting conditions laid out by the party's member conduct committee.
Those included Mr Hanvey completing an education course at a Holocaust centre, meeting with Scotland's Jewish community, and apologising.
"The past six months has been a journey for me, and I am delighted to announce that I have been welcomed back into the SNP and the SNP parliamentary group this week," Mr Hanvey said in a statement.
"I would like to express my sincere gratitude to everyone who has supported me through this challenging time, and to the Antisemitism Policy Trust for their engagement and guidance over the past few months.
"I look forward to being part of the strong SNP representation in Parliament as I continue my work as an MP standing up for my constituents and Scotland."
Mr Hanvey was suspended during the campaign after it emerged he had shared a post on Facebook in 2016 which included an image of billionaire George Soros as a puppet master controlling world leaders and made another post which drew parallels between the treatment of Palestinians and the "unconscionable treatment" of Jews in World War Two.
Mr Hanvey issued an "unequivocal" apology, saying he wanted to "seek to make amends for these dreadful errors of judgement with the Jewish community", but he was suspended by the SNP.
It was too late for him to be replaced on the ballot paper for December's election, and he took the seat from Mrs Laird, winning 16,568 votes to his Labour opponent's 15,325.