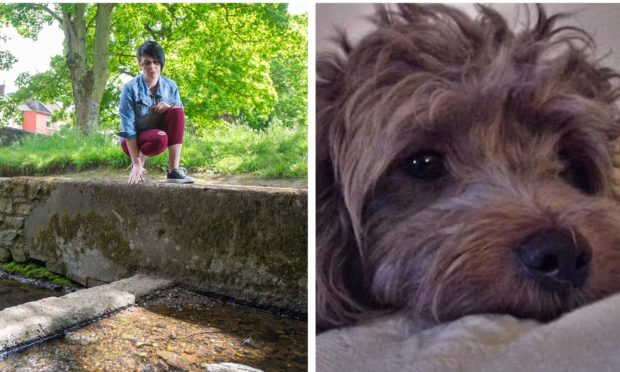 A heartbroken dog owner has issued a warning after her beloved pet died soon after drinking from a local burn.
Andrea Mclellan believes that Benji was poisoned by blue green algae near her home in Cupar.
Vets who battled in vain to save the six-year-old jackadoodle also advised people against allowing dogs into the burn or other areas of slow-flowing or stagnant water during warm weather.
Benji had spent around 10 minutes playing and drinking in the Lady Burn just hours before he began to fall ill on May 29.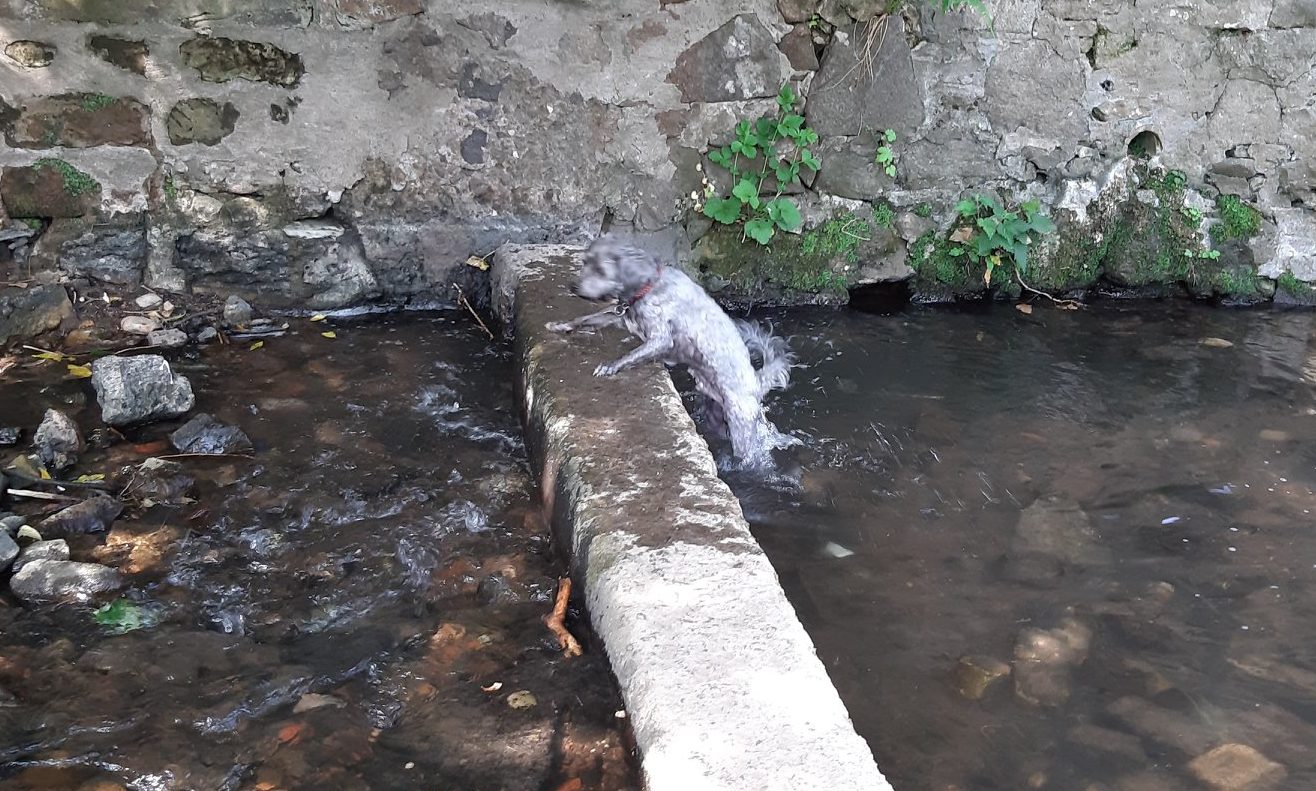 When he threw up his dinner Andrea thought he may have had too much sun but she raised the alarm when she found her kitchen floor covered in vomit, diarrhoea and blood the following morning.
Within 45 minutes severely-dehydrated Benji, who had gone into shock, was on a drip at the local surgery. Vets fought for 18 hours but were unable to save him.
Devastated Andrea said: "Benji had not had a day's illness in his life.
"He was with me 24/7, he hadn't ingested anything toxic, he hadn't eaten anything unusual, he hadn't taken excessive exercise. The only different thing he did that day was jump in the burn.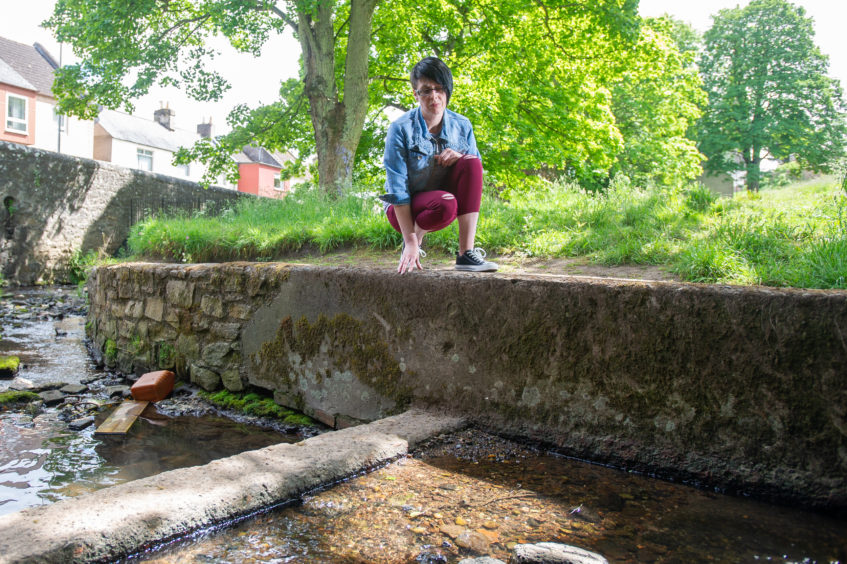 "I've lived in this area for 19 years and every single do I've had has been in the burn with no issues."
Andrea contacted environment agency Sepa and said she was told blue green algae was present in all types of water and blooms during periods of sunshine when water levels drop.
She said: "I was fully aware of algae in stagnant water but this is a fresh water, flowing burn."
Her message to other dog owners was: "In any period of sun lasting more than 24 hours they should keep their dogs out of the water.
"It doesn't matter if it's flowing water, stagnant or salt water.
"If they are hot go home and get a hose or the paddling pool out.
"Even if a little bit of algae gets on their fur and they lick it they can become ill. Benji was in drinking the water, he didn't stand a chance."
Wilson & Partners veterinary surgery said it believed Benji's sudden and severe symptoms were caused by a toxin, possibly blue green algae.
It said: "We would warn owners to be especially cautious about this area, but also any stagnant or slow flowing watercourse after this period of warm dry weather."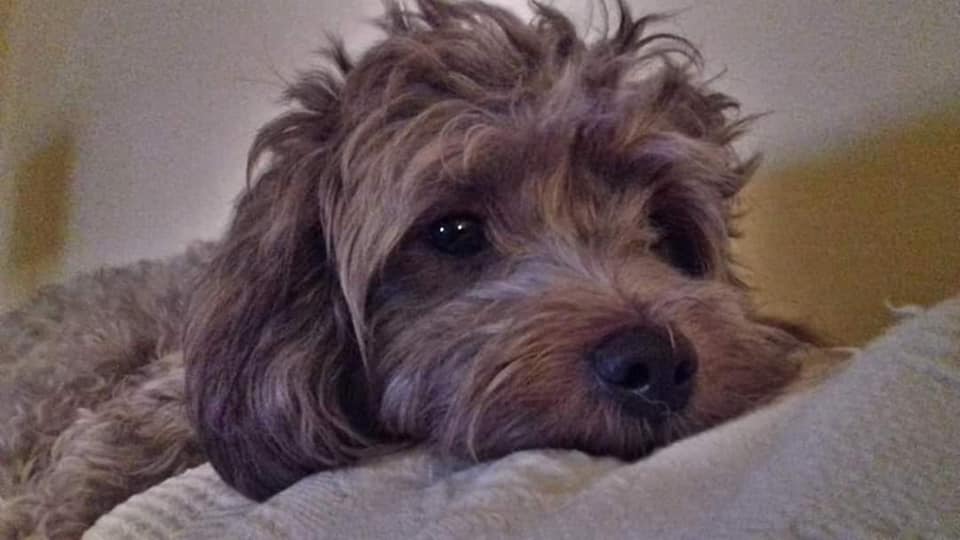 Nigel Kerr, head of protective services in Fife Council, said: "We received a report about the sad death of a pet dog possibly due to blue green algae which may have been present in the Lady Burn in Cupar.
"There is no historical record of blue-green algae blooms in the Lady Burn and it's not one of the water bodies identified for specific seasonal monitoring in the local action plan.  This area will be re-assessed and the local action plan will be updated as required.
"With warmer weather underway we should all be on the lookout for blooms of potentially hazardous blue-green algae in water bodies."