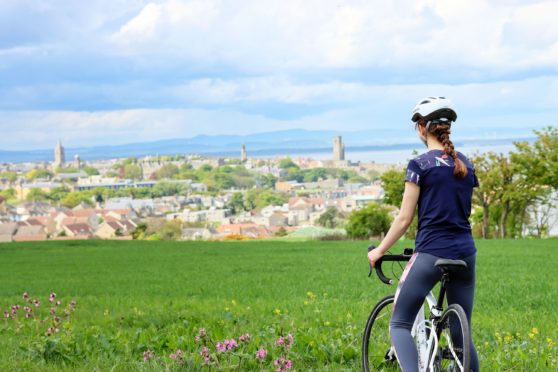 Plans to create a safe cycling and walking route connecting communities in Fife's East Neuk is a step closer to becoming reality.
The ambitious 11-mile project, which will link St Andrews with Crail has received £12,000 of further funding from the Scottish Government through Sustrans' Places for Everyone programme.
Transition University of St Andrews, the organisation behind the plans, has long been an advocate for a segregated route between the towns.
Currently, active travel between Crail and St Andrews has been limited to the use of the A197, an often congested and precarious route for cyclists and walkers.
Alistair Macleod, project leader, said recent increased walking and cycling activity has helped boost support for the new route's creation.
He added: "While the project has been around for the last five or six years, this latest funding will allow us to make significant strides in making this a reality.
"The funding will allow us to create a design that we can present to communities, landowners and businesses to show how the project will benefit the area.
"The project has huge potential benefits for local businesses and for tourism as well as for promoting active fitness and it we hope the route will encourage more to take up cycling.
"The long-term desire is to have a route that would be to have an 'East Neuk 50' that would connect Kirkcaldy right up through Fife and on to Dundee and while that is some years away, the first phase of that plan is to connect St Andrews with Crail.
"Not only will it create a safer environment for cyclists and walkers it will also be an asset for Fife similar to how the Fife Coastal Path and the newly created Pilgrim's Way are now helping to attract tourists to Fife."
Sarah Glynn, infrastructure officer for Sustrans, said: "We are pleased to be partnering with Transition to create cycling routes across Fife so that more people will be able to cycle between as well as within towns, and to do so safely.
"We look forward to the time when those who live and work in the many small places along this route have the option of getting around by bicycle."