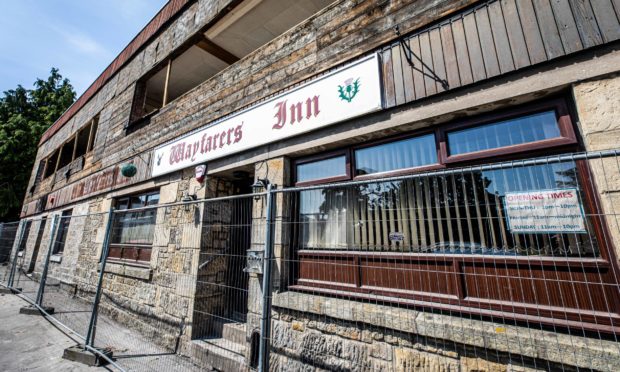 Demolition work has started on an historic Fife pub, signalling the end of more than a century of trade.
The Wayfarers Inn, situated in Balbirnie Street, Markinch, closed at the outbreak of the coronavirus crisis and will now be bulldozed to make way for a car park.
Workmen started to remove external fittings on Wednesday after Fife Council issued a building warrant to allow the demolition to commence.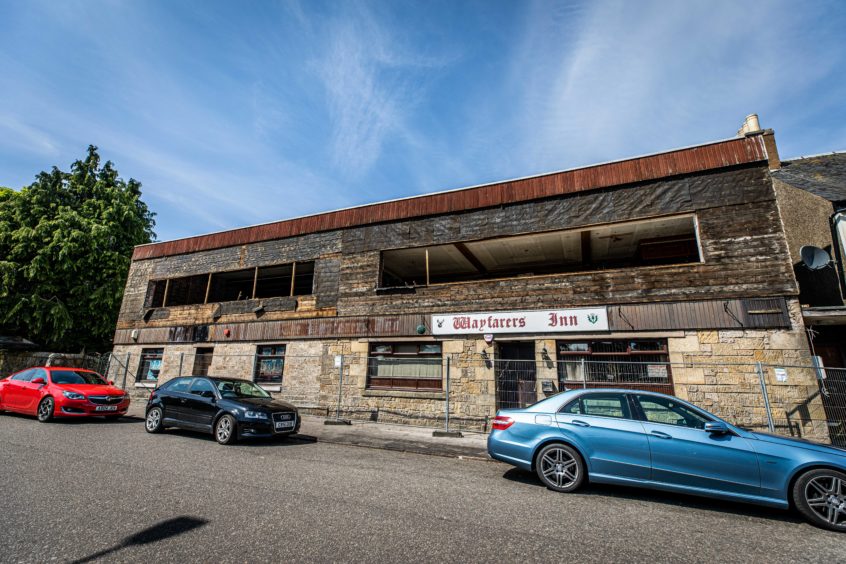 The pub, originally the Auld Hoose before its name was changed to the Wayfarers Inn in the 1960s, has been mainstay in the town for generations.
During its heyday in the 1970s and 80s the pub and its upstairs function suite proved popular as a live music venue as well as hosting countless wedding receptions, birthday parties and family functions.
Later the upstairs venue also served as an Indian restaurant but recently the building has fallen into disrepair and several attempts to sell it have proved unsuccessful.
Resident Neil Sutherland, a member of Markinch Heritage Group, said it would be remembered fondly by many.
"In its day it was a hugely popular venue," he said.
"Many came from miles around for the popular country and western night and Scottish music nights.
"The demolition is sad but inevitable as many now considered the building an eyesore."