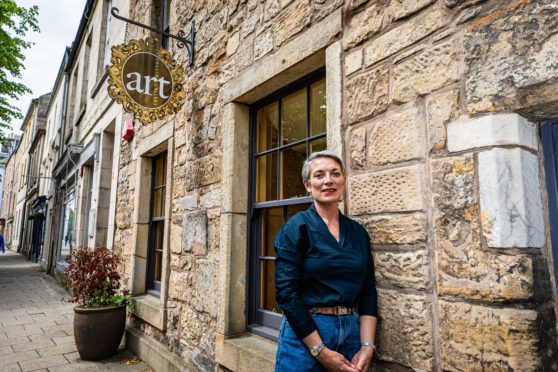 A marketplace app has been launched to help St Andrews businesses through the coronavirus pandemic.
#LoveStAndrews Marketplace begins trading on Monday, providing a one-stop shop for businesses running delivery or click-and-collect services.
It has been developed for BID St Andrews on the Hungrrr platform to help town traders' recovery as they begin to reopen.
Described as a digital town centre it represents business from all sectors and was modelled on a similar scheme in Dundee.
Jane Kennedy, BID St Andrews manager, said: "We were so impressed when we saw how the Hungrrr platform was supporting and driving business forward in Dundee and felt they were the ideal partner for us to support our marketplace here in St Andrews.
"We don't know how social distancing guidelines will impact retail in the short term, or indeed how long the measures will be in place, but it is clear they will need as much help and support as we can give them.
"Just as importantly the app will ensure a continued public connection to our town centre – the shop local message has never been so important."
Louise A Fraser, BID St Andrews chairwoman and owner of Fraser Gallery, said: "As we move forward the parameters within which businesses can operate will be changing and our marketplace app will allow them to offer their products and services with delivery and collect options in addition to their physical sales.
"From our own perspective, it offers us a unique opportunity to promote the gallery and the work of our artists via a new and exciting platform and, just as we are a part of the high street offering in town, it made sense to be a part of this virtual high street too, and we are excited to see what response we get from the app."
Creation of the app was supported by the Scottish Government's Covid-19 BID Resilience Fund.