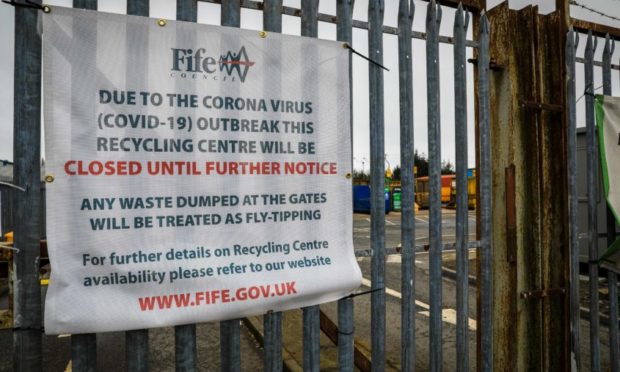 Ladybank recycling centre will open from next week, meaning nine of Fife Council's 11 sites will be available to the public.
Only Cupar and Cowdenbeath will remain closed for now.
Volunteers have been brought in to help man the centres and more staff are being trained in a bid to ensure the safe reopening of the remaining two facilities.
The council confirmed the move following calls from North East Fife Liberal Democrat MSP Willie Rennie and MP Wendy Chamberlain to reinstate services at Cupar and Ladybank.
Mr Rennie said: "It seems clear to me that if the council can safely open the other recycling centres then they are entirely capable of safely opening these ones too.
"I want to commend the council on an efficient and simple system, minimising queues and maintaining sensible measures. I see no reason they can't re-open the other centres."
Chief operating officer Colin Baird said Fife Resource Solutions, which operates recycling centres on the council's behalf, had worked with the local authority and the police to ensure a staged approach to reopening for safety reasons.
"We are delighted that another three sites were opened this week to ensure more people can access recycling centres," he said.
"It is our intention to continue to review sites to ensure we make more available and as such as pleased to confirm we are working to open Ladybank recycling centre from next week."
To access the centres, slots must be booked online at https://www.fife.gov.uk/kb/docs/articles/bins-and-recycling/recycling-points-and-centres