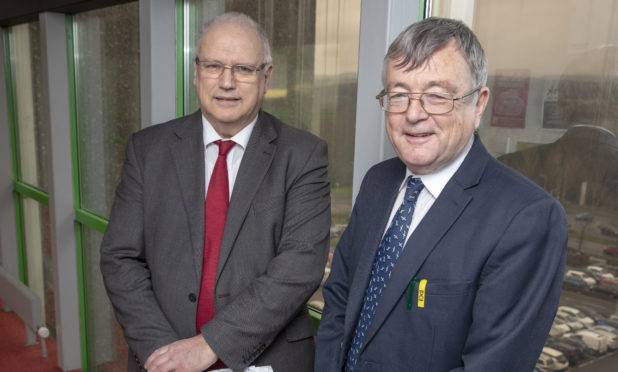 Fife Council will strive to avoid job losses and cuts to services as it prepares to tackle a £78 million budget shortfall caused by coronavirus.
Co-leader David Ross made the commitment after councillors considered a report throwing into sharp focus the scale of the financial challenge facing local authorities.
A similar update a month ago suggested the additional costs attributed to Covid-19 could be around £30 million but that estimate has risen to £78 million when accounting for lost income and costs being incurred across the organisation.
Finance executive director Eileen Rowand told councillors measures should bring that figure down to around £50 million in the current financial year.
Both the Scottish and UK governments have been urged to provide more support.
Chief executive Steve Grimmond and Ms Rowand have been delegated to make decisions to control costs, and directorates have been urged to take "corrective action".
Despite some councillors suggesting that could seriously curtail services, Mr Ross said: "We can't go down that route.
"In terms of the good of Fife, the last thing we want to do is shed jobs and make people redundant. It will just become a circle of decline.
"Given that our staff have put so much effort into dealing with the emergency, it's absolutely not right that they should be dealing with the cost of this.
"We need to do that and similarly we need to support the local economy, our local firms and local employment. That's the role of local government in Fife."
Ms Rowand revealed the "one most significant factor" in the £78 million figure was the loss of income through service and facility closures, and car parking, school meals, childcare and internal trading activities.
She said she was "comfortable" the funding gap could be lowered to £50 million but the council is powerless to eradicate it completely.
"There are discussions taking place at national level but it's obviously something we can't manage on our own," she said.
Conservative councillor Dave Dempsey said: "The easiest corrective action is to stop doing things – you can repair fewer roads, cut less grass, and all of the services people rely on.
"I worry more that we're giving services carte blanche to almost shut up shop."
However, Mr Grimmond responded: "There is no intention to take decisions which would alter the delivery of services because that does require to be a policy-led decision taken by members."