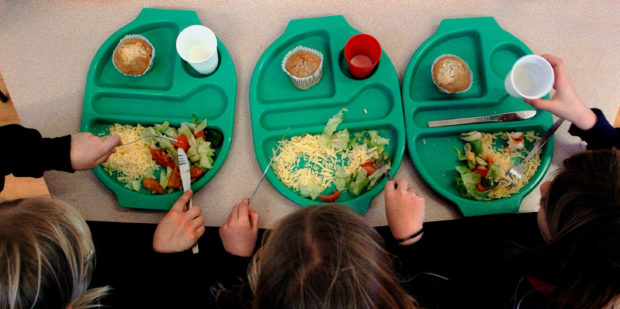 Low incomes families in Fife are being encouraged to apply for free school meals and help towards buying school clothing.
Fife Council is paying parents/guardians of children who would normally be entitled to a school dinner £11.50 a week for every child.
The payments will continue over the summer holidays and discussions are ongoing about the arrangements for when schools go back in August.
The council is also making payments to parents/guardians of pupils in Primary 1 to 3 if they receive free school milk.
School clothing grants of £100 have been automatically re-awarded to more than 7,000 pupils and the authority has written to around 5,000 more families identified as being eligible to let them know they can now apply for the 2020-21 financial year.
Councillor Fay Sinclair, education and children's services committee convener, said: "Too many families are finding it hard to make ends meet and this has been made even harder as a result of the Covid-19 pandemic. If you're entitled to this bit of help, please make sure you apply.
"The earliest payment date for the school clothing grant for next year is July 9 2020. Don't forget to apply for this separately if your child automatically gets free school meals because they're in P1-3."
Go to www.fife.gov.uk/schoolbenefits to find out more.