A community group set up to turn Cupar into a thriving, environmentally friendly town says the pandemic has strengthened its campaign for 20mph limits on the area's roads.
In an open letter to Fife Council, Sustainable Cupar says the lockdown has emphasised the need for better cycling and walking provision, as well as the need to discourage the use of motor vehicles which produce pollution and deter active travel.
The organisation had launched a campaign for 20mph zones prior to the coronavirus crisis.
Gordon Pay, Sustainable Cupar chairman, said the past few months had strengthened their case.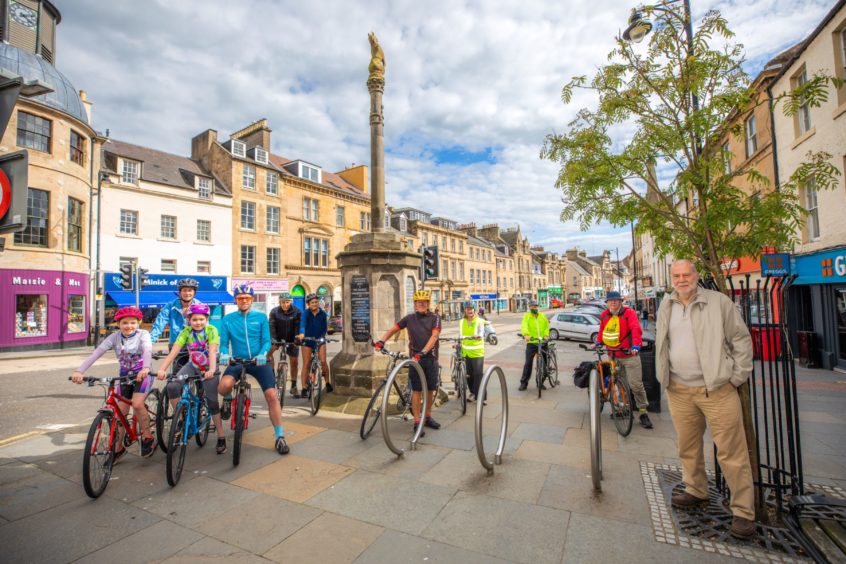 "Covid-19 has moved many issues on, including 20mph limits," it says.
"Perth and Kinross Council, for instance, has made the whole of Perth city centre 20mph.
"Sustainable Cupar sees no good reason why we cannot do the same in Cupar. Lockdown seems to have changed the public mood considerably."
The group said measures such as 20mph signs and planters to restrict some roads were not big budget items but they could make a radical difference to how safe people feel on their bikes.
"Sustainable Cupar has worked with Fife Council on cycling and walking routes for a number of years now, and are happy to help Fife Council with a more ambitious approach for the better infrastructure people want for these," it said.
Fife Council service manager John Mitchell said Cupar was part of a programme for temporary infrastructure, although any measures introduced will be monitored and could remain.
Extra pedestrian space, pop-up cycle tracks, speed reduction measures, traffic signal adjustments and traffic priority and filtering systems are being considered.