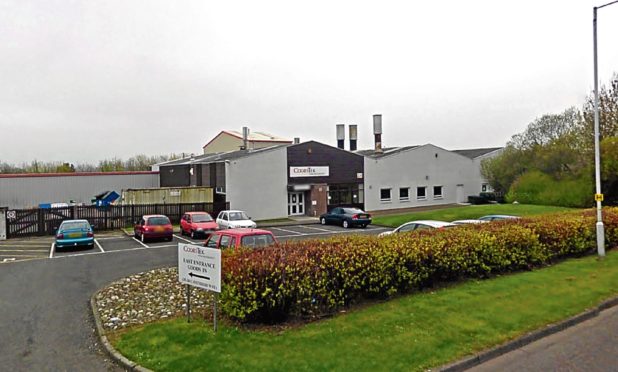 Mass job losses have been announced at a long-standing Glenrothes manufacturer after bosses confirmed plans to close the company's Fife site.
CoorsTek, one of the world's leading engineered ceramics manufacturers, said it intends to shut its plant in Southfield Industrial Estate early next year in a move that will result in 75 employees being made redundant.
The company has been in the town for almost four decades and has been supplying parts for use in respirators and in disposable thermometers throughout the coronavirus pandemic.
The firm said the proposed closure has been driven by a number of factors including a downturn in the market due to Covid-19 and the potential impact of Brexit, as well as a focus on cost-cutting through maximising the use of its existing facilities.
A formal consultation process with workers has begun. The firm insists the plant will remain open until that is completed, although management anticipate the site will close permanently in the first half of 2021.
Andreas Schneider, CoorsTek executive vice president for Europe, said: "We are disappointed to announce the proposed closure of our oldest facility in Europe.
"The Glenrothes facility has been providing our customers with high-performance technical ceramics for nearly 40 years and the facility has played an important role in the CoorsTek expansion in Europe."
The ceramics manufactured at Glenrothes are used in a variety of applications that support the automotive, electronics, medical, and semi-conductor industries.
They include thin and thick film layers used in automotive LED lighting, engine circuitry, and ceramic components for temperature, proximity, and pressure sensing.
The Glenrothes team also plays a valuable role in the local Fife community and has been an active participant in local business initiatives such as Investors In Young People, Career Ready Mentoring, Developing Young Workforce and the Fife Council Job Contract scheme.
Mark Cameron, the plant manager for Glenrothes, also serves as chairman of Business Gateway Fife and said he was particularly saddened by the news.
"I'm extremely proud of what the Glenrothes facility has achieved since we started to operate as part of CoorsTek in 1981," said Mr Cameron.
"I'm especially proud of the role our team played in the fight against the Covid-19 pandemic by providing our customers with essential parts used in respirators and in disposable thermometers."
Staff have been informed of the proposed closure this week. The firm says it will work closely with employees to support moves to other sites where there are job openings and provide resources for any employees leaving the company.
Products manufactured in Glenrothes will now be made at other CoorsTek facilities in Europe and the United States.