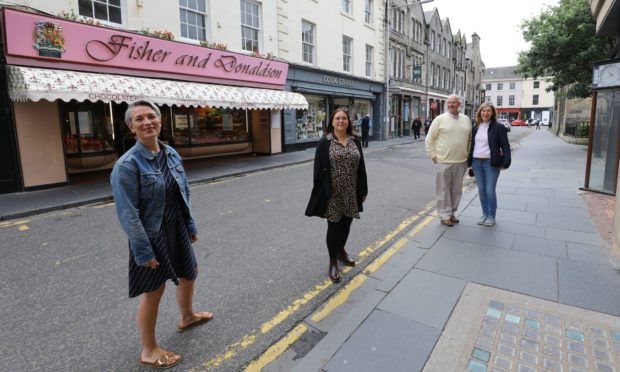 Traders in St Andrews have reacted with fury to £2.4 million plans which could see cars taken out of town centres and streets stripped of parking areas.
Fife Council has partnered with walking and cycling charity SUSTRANS, the Confederation of St Andrews Residents Association and St Andrews Space for Cycling on a programme of proposed works designed to encourage social distancing and sustainable travel.
But local businesses say they have not considered the impact on trade and the money would be better spent elsewhere.
Bakery boss Eric Milne, from the Fisher and Donaldson shop in Church Street, described the move as "lunacy" at a time when local businesses are trying to bounce back after months with zero income.
"Since the Farmers' Market moved to Market Street we see a noticeable dip in custom once a month on a Saturday, our busiest day of the week," he said.
"We have a lot of elderly customers who appreciate being able to park close to our shop for 30 minutes to an hour, visiting multiple local traders before driving home.
"They simply cannot shop locally without on-street parking."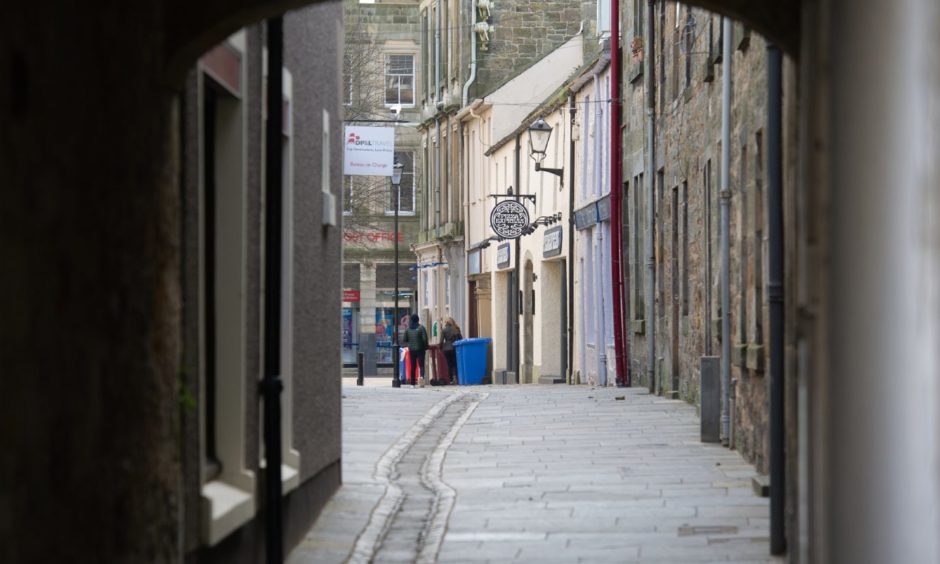 Mr Milne said the council should look to the example of Kirkcaldy or Leven to see how a loss of parking can damage a town's fortunes.
"We have been in business in St Andrews for over 60 years and to think the council can make a decision of this magnitude at what has been the most difficult time for our business in its 100-year history, is quite frankly a smack in the face," he said.
Jane Kennedy, St Andrews Business Improvement District manager, said long-term road closures of Bell Street, Church Street, Market Street and the Westport would deal a "final blow" to many local proprietors.
She said: "With measures such as speed reduction, common sense and temporary widening of pedestrian walkways, most issues can be addresses safely and without a huge impact on businesses and residents.
"How can local residents support businesses if they can't access them?
"These are punitive measures which will have long term repercussions on our local economy."
Labour councillor Brian Thomson said some of the proposals were "complete non-starters".
He said: "It's essential that shoppers and other users of town centre businesses are safe, but I feel that could be achieved by some minor alterations – in full consultation with local businesses – and certainly not the wholescale pedestrianisation that's been suggested.
"We should always be looking at ways of improving the town centre, but at a time when businesses are trying to recover from the lockdown, it's not the time to be progressing such significant changes."
St Andrews shop owner says businesses won't survive
A St Andrews-born and bred entrepreneur fears the proposals will be the final nail in the coffin for many local businesses.
Lyanna Winte, who owns Cook Central in Church Street, said she had been left "gobsmacked" by the plans as she and fellow traders were preparing to reopen their doors.
"Like never before, this is the time for the Scottish Government and the local council to focus on supporting and enabling local business to survive, to reinflate the local economy and to secure existing jobs in the sector," she said.
"Instead, the proposals, as they currently stand, risk all of that, and there is plenty of evidence from around the country to support that view.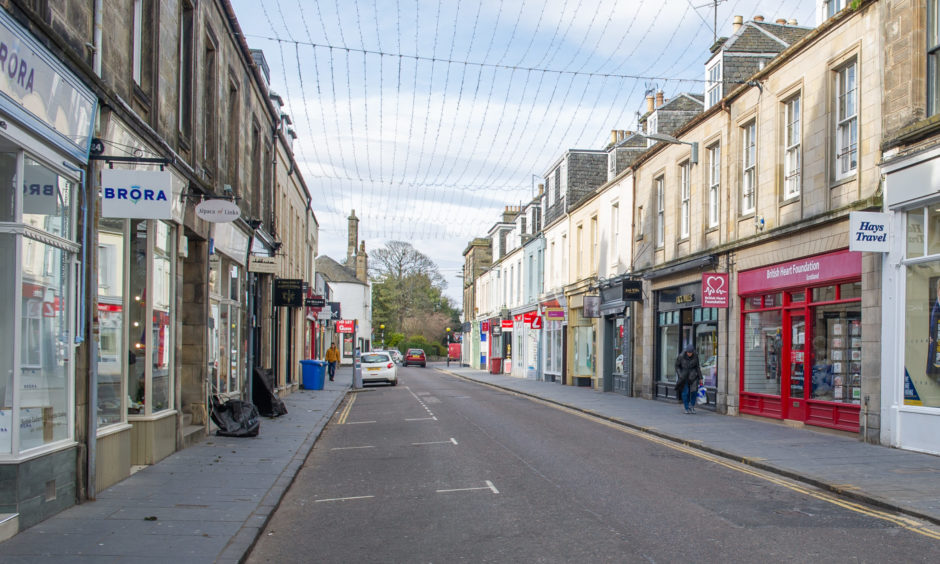 "Disappointingly, the council has for whatever reason, limited its consultation to a tiny number of non-business groups, all with their own specific and legitimate needs and expectations."
She said the council had at no time consulted with the business community and suggested this was entirely at odds with the UK and Scottish Governments efforts to get the economy moving.
"Without the retail sector there is no town centre, there is no attraction for the St Andrews residents, students and those visiting the town," she said.
"They will simply spend their money elsewhere.
"Jobs will be lost, businesses will fail or relocate elsewhere and the St Andrews that we all know and love will be lost forever."
Council claims plan necessary
Fife Council is insisting its plans for St Andrews and towns across the kingdom are necessary to make it safer for people to walk, cycle or wheel for essential trips and exercise as lockdown is eased.
The proposals have been drawn up following a successful bid for £2.4 million to the Scottish Government's Spaces for People Fund, and the local authority says short-term measures will be introduced by the end of July with more complex works to follow in August and September.
Transport chiefs have pledged to work with local councillors, business associations, business representatives, communities, bus operators and emergency services.
The project will provide extra pedestrian spaces, widened footpaths for access to public transport, pop-up cycle track and routes, speed reduction measures, schemes to promote walking and cycling, and adjustments to traffic signals, traffic priority and filtering.