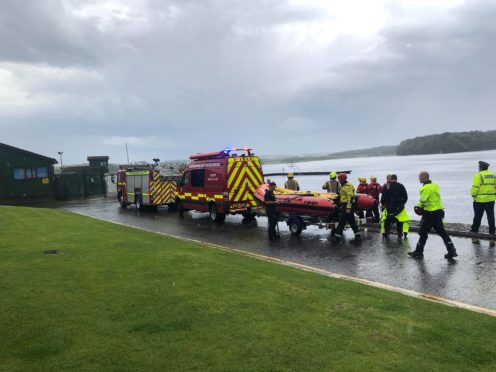 A major rescue effort was launched at Lochore Meadows just weeks after a man lost his life at the Fife country park.
A member of the public raised the alarm after believing children paddle boarding in Loch Ore had got into difficulty.
However, it was a false alarm and the three youngsters, who were all aged 11, made it to shore safely.
The sound of sirens around the popular beauty spot was a chilling reminder of events last month, when a 20-year-old man lost his life after going swimming in the loch.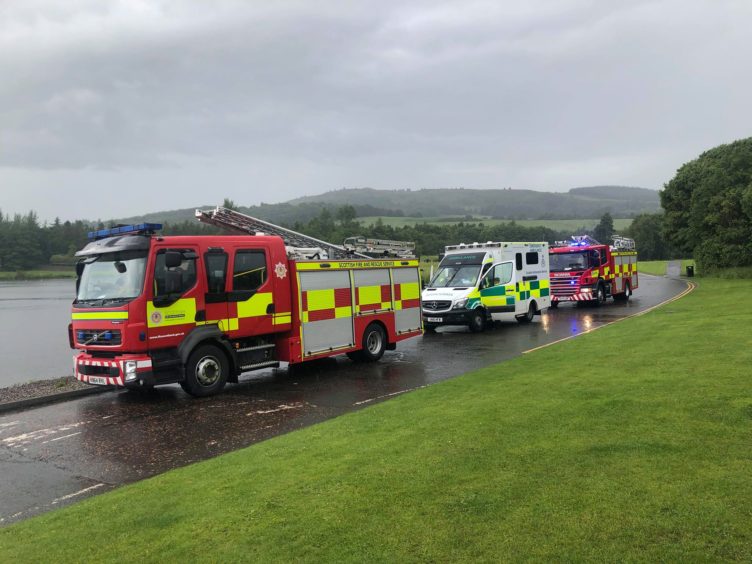 Laura Neilson, who is a mother of one of the boys, said they were surprised by the emergency response, which involved multiple police, fire and ambulance crews.
"There were lots of fire engines, ambulance and police," she said.
"They were a little bit shocked. They were wondering what's all this, when they were just out having fun. They weren't doing anything wrong.
"They weren't in any difficulty, that's why they were quite confused."
Laura added that the boys were wearing wetsuits and were all competent swimmers.
It is understood the incident is being treated as a false alarm with good intent.
And local SNP councillor Lea McLelland said the person who called the emergency services did the right thing.
"The last thing I ever want is another tragedy at Lochore Meadows," she said.
"If there is a chance that anybody is in danger in the water the right thing to do is raise the alarm.
"I 100% agree with the police that it's a false alarm with good intentions and would rather that than read a report of another death."
The funeral of Keivan Ulhaq, who died after getting into difficulty in the water at Lochore Meadows, took place on Tuesday.
Keivan, who was 20, died in hospital after being pulled from the loch by members of the public.
The Scottish Fire and Rescue Service issued water safety advice following the tragedy.
Mark Bryce, Scottish Fire and Rescue Service's local senior officer for Fife, Stirling and Clackmannanshire, reminded the public that only those who are "fully trained, competent and equipped" should enter the water.