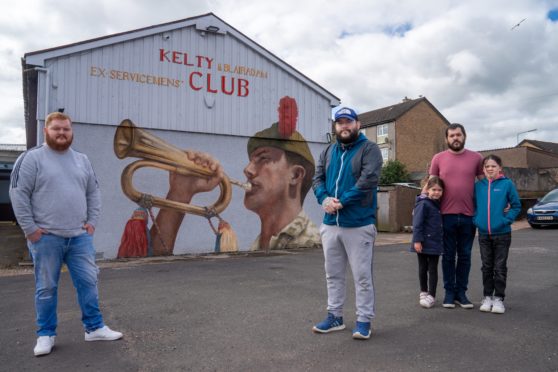 The memory of a teenage Black Watch soldier has been honoured with the unveiling of a mural 16 years after his death in Iraq.
Private Paul Lowe, 19, was one of three members of the regiment from Fife who were killed by a bomber in Falluja in November 2004.
Sergeant Stuart Gray, 31, from Dunfermline and Private Scott McArdle, 22, from Glenrothes, also died along with an Iraqi interpreter.
Now, following a fundraising campaign by Paul's family, his image has been recreated on the side of the ex-servicemen's club in his home town Kelty.
The 30 foot high mural is the work of Glenrothes-based artist Donna Forrester and was commissioned after the soldier's brothers raised £6,000 to make the project a reality.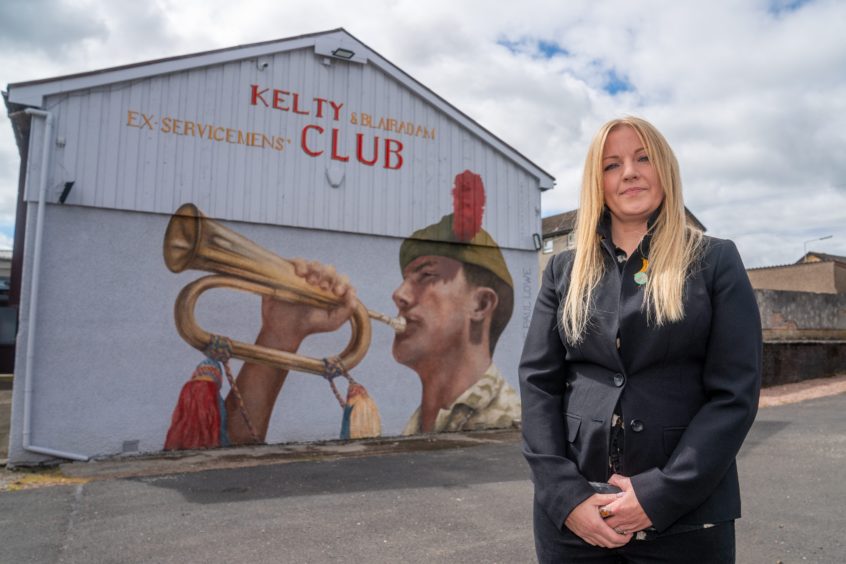 Family, friends and club members were on hand to see its unveiling on the gable end of Kelty & Blairadam Ex-servicemen's Club.
Stuart Lowe said: "It really is outstanding and the perfect tribute to Paul who was well known and still remembered in the town.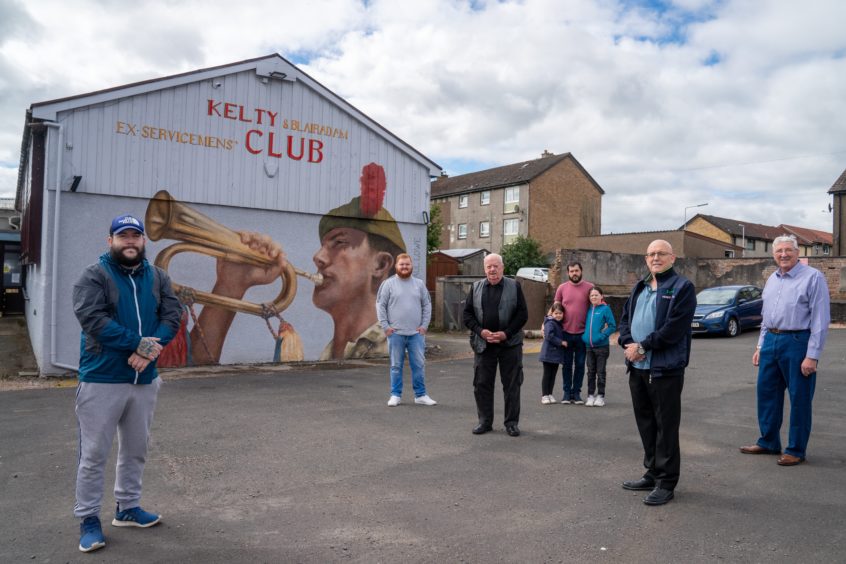 "Paul made the ultimate sacrifice and we've wondered for a few years now as to what the best way would be to pay tribute to his life."
Stuart said the inspiration for the artwork came after the completion of the Connor Law mural which was created in memory of the 26-year-old Kelty boxer who tragically died in 2019.
"We approached the artists responsible for that mural and we hatched a plan to create a similar one of Paul," he said.
"Donna has created something very special indeed, not just for the family, but for the town as a whole, we are so grateful."
Donna took two weeks to complete the painting, which depicts the soldier in uniform playing a bugle.
She said: "As an artist you are always looking at how you could improve it but I'm pretty happy with the outcome and just pleased for the family who can now see Paul remembered in such a way."
Duncan Graham, club treasurer and Black Watch veteran, said it was an honour to pay tribute to Paul, who was a club member.
He added: "Kelty has traditionally been a strong recruiting ground for the Black watch so it's especially fitting to see this mural in Paul's honour.
"It's a stunning piece of work reminding people of the bravery shown by all service men and women.
"It's even more poignant as the Kelty club celebrates its 100th anniversary this year."