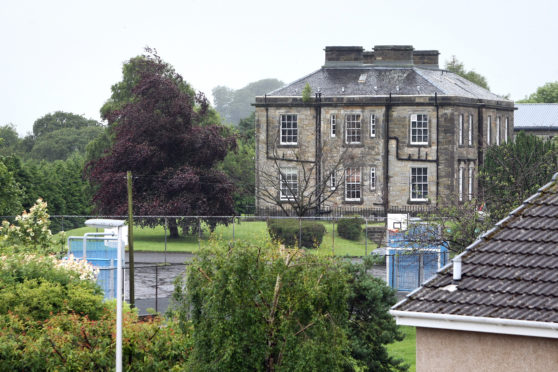 An expenses claim has been lodged against Fife Council over rejected plans for housing in Aberdour.
The owners of Hillside School are claiming expenses after their plans for 125 new homes at their grounds in the village were thrown out by the authority.
Felsham Planning and Development, who are agents for the school, have argued that the council acted unreasonably, causing the applicants to incur legal fees.
However, this has been refuted by the council.
The case is now in the hands of the Scottish Government's Planning and Environmental Appeals Division (DPEA) after Hillside School appealed the council's decision to refuse on the grounds of having received insufficient information relating to issues including impact on the landscape and flooding risk.
More than 350 objections were received by Fife council in relation to the proposal, which the owners say would fund a new school to replace the existing 200-year-old Hillside House and accommodation dating back to the 1970s and 1980s.
Hillside School offers residential support for boys with behavioural difficulties and the owners say the current accommodation is no longer fit for purpose.
In a submission to the DPEA, Felsham PD said the council had "acted unreasonably in several respects."
The consultants said: "This matter ought not to have required to come before the Scottish Ministers for determination.
"The appellant has incurred unnecessary expense as a result of that unreasonable behavior in having to take legal advice during the course of the application in respect of the failure to validate the application, in having to engage in extensive correspondence in relation to the application and in having to pursue this appeal."
However, the council said the level of information it requested in order to process the housing plans was "reasonable, proportionate and fully justified".
"The council therefore do not consider in this regard that they acted unreasonably to merit an award of expenses against them," said the council.
Cowdenbeath MSP Annabelle Ewing has written to the DPEA with concerns about the appeal.
"The appeal appears to involve an application based on a consideration of new information that was not part of the application to the council in the first instance and was not the subject of its assessment," said the SNP MSP.
"Surely, it is not the role of the reporter to assess merits of what a developer is putting forward now at appeal, but rather to determine whether the council was justified in rejecting the application on grounds of insufficient information being provided."
Philip Neaves from Felsham PD said: "It is clear from her letter that Ms Ewing has not appreciated that the extensive documentation the appellant has submitted with this appeal was all before the planning authority when it made its decision."