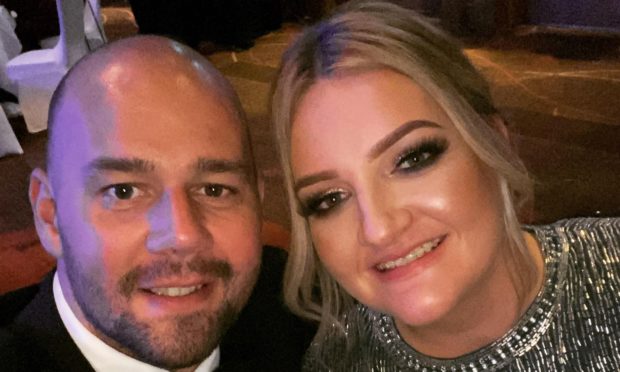 A Fife businessman plans to take a wedding venue to court over the deposit for his daughter's big day after it was put on hold because of Covid-19.
Lauren Shevas, 32, and Darren Bowman, 35, had planned to get married at Kinkell Byre in St Andrews last Saturday but lockdown restrictions meant the venue could not cater for 300 guests.
Kinkell Byre said the standard terms and conditions agreed when Lauren's father Ron paid a £3,750 deposit meant the sum could not be refunded.
Instead, the venue has offered the couple alternative dates for their ceremony.
Ron, 62, who runs a travel firm, said the couple were unable to confirm a date because of Darren's role in the Royal Navy, which meant he was unsure when he would be back in Scotland.
"There are people who were going on holiday and have had flights cancelled and holidays cancelled and I've been paying out refunds for the last three months.
"I'm paying out refunds all day long but he thinks, because we can't agree a date, he can hold on to my deposit.
"It wasn't me who cancelled holidays, it was down to the government, it was the law. I would have thought it would have been exactly the same with this wedding."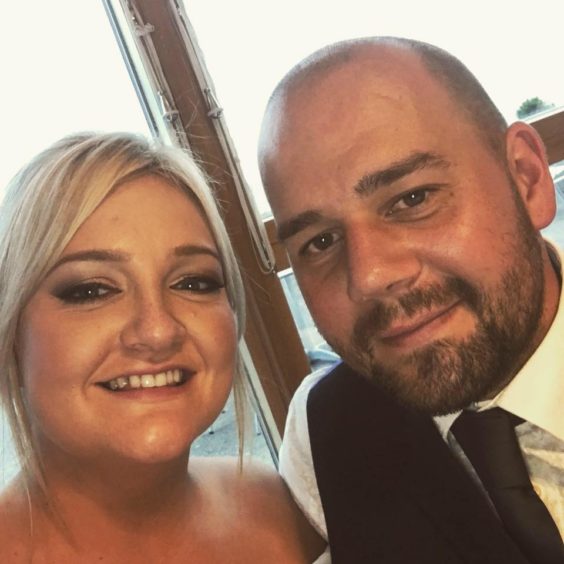 Ron has taken legal advice and plans to take the case to the small claims court.
A spokesperson for Kinkell Byre said the venue had rescheduled more than 30 weddings since the start of lockdown.
"In all of these cases and to our own cost, we have carried over all of the non-refundable deposits to the new dates, as we would absolutely do with Lauren and Darren," said the spokesperson.
"However if they decide to cancel, and as far as we were aware we were still in discussions to secure a new date for their big day, they would lose their deposit which is clearly stated in our standard terms and conditions, to which they agreed."
Lyndsey Radke, Fife Council's lead Trading Standards officer, said the row was an example of a "frustrated contract".
"This means that neither party may necessarily be in breach of contract or at fault. In some instances, a solution could be for both parties to agree with each other a new mutually suitable date for the contract to be performed. However, this might not be an acceptable resolution in all circumstances.
"Where a contract can't be carried out as agreed due to government Covid-19 restrictions, for example due to the current limits placed on guest numbers attending,  this could potentially mean any money a consumer has paid, including a deposit, should be refunded as they haven't received anything in return for the payment they have made.
"However, if a business had carried out some of their legal obligations under the contract and has incurred some costs as a result, there is a likelihood that they may have grounds to expect payment for that.
"Consideration would also have to be given to any reasonable, fair terms and conditions which formed part of the agreed contract, including liability exemption clauses.
"Frustration of a contract is a civil matter, and only a court can make a final decision on the rights and liabilities of each party to the contract."