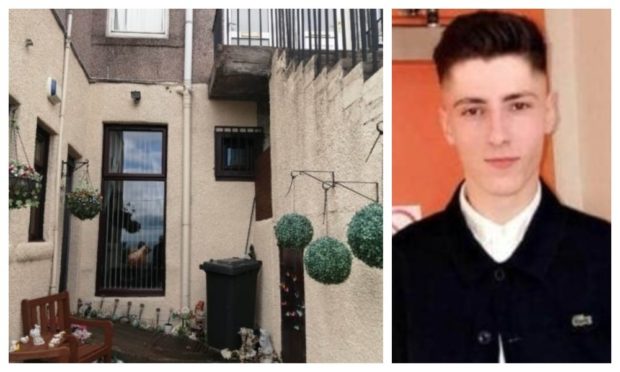 A Fife mother has spoken of her anguish after her son was left fighting for his life following a fall from a balcony in Methil.
Dylan Vanbeck remains in coma at Ninewells Hospital five days after suffering multiple skull fractures.
The 20-year-old is thought to have toppled over a low metal railing at the first floor access to a house in Wellesley Road in the early hours of Sunday morning.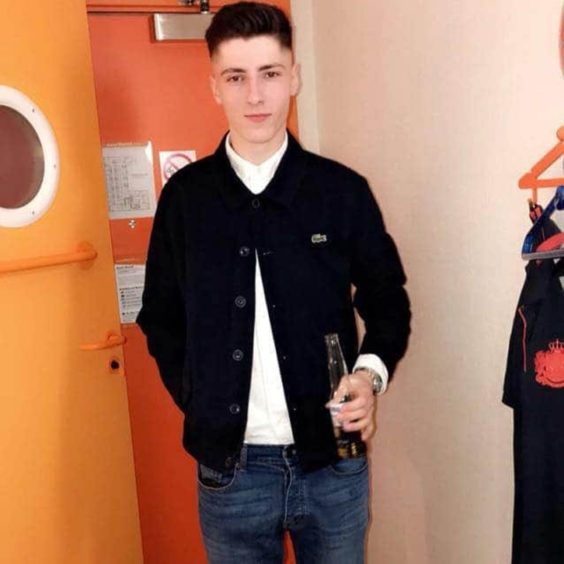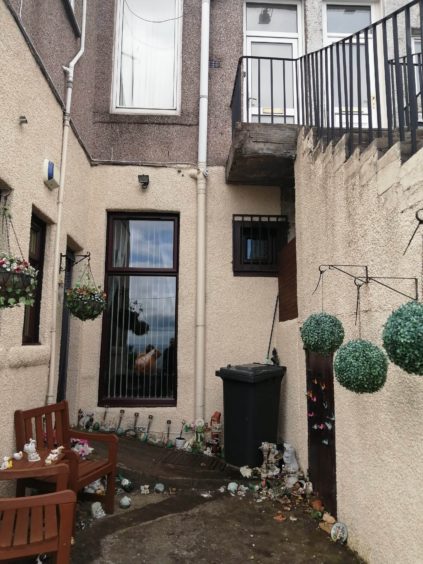 Mr Vanbeck,who was visiting friends at the house, fell 18-feet, landing head first in the concrete yard below.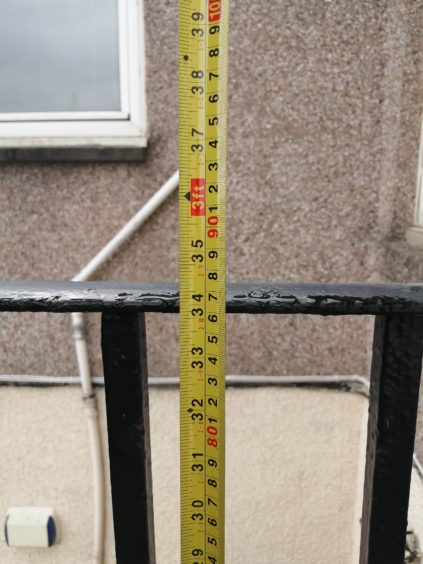 Distraught mum Vicki Lister, from Smeaton in Kirkcaldy, is staying close to her son, who remains in a critical condition.
She said: "All we can do is pray and hope my boy will pull through.
"Dylan is still fighting for his life right now and remains in a coma after suffering severe skull fractures, brain damage and a swelling in his brain.
"Police say they are treating it as a freak accident but only Dylan will be able to say what actually happened.
"Officers investigating the incident said the banister he fell over is over 150 years old and needs to be higher.
"The support from the local area and afar for my boy has been heart-warming at this very difficult time as Dylan is a popular boy and so well known.
"We even had his friends sitting in cars outside our house waiting on news and we've been inundated with goodwill messages."
However, Vicki said the situation has been made even more traumatic due to coronavirus restrictions at the hospital.
"Staff at the hospital have been amazing doing all they can for Dylan but not being able to see Dylan on Tuesday due to Covid broke my heart.
"As his mum, being a room away from him but not able to see him was so sad.
"Because of Covid there's only one person allowed to visit for one hour, which is proving so difficult to cope with."
Family members have now launched an appeal on social media urging anyone who was at the scene or in the vicinity of Wellesley Road at the time to come forward.
A spokesperson for Police Scotland, said: "Around 4.25am on Sunday, July 26, police were called to a report Of a 20-year-old man fallen at an address in Wellesley Road, Methil. He was taken to Ninewells Hospital."
Police enquiries continue into how the incident happened but it is understood no element of criminality is being considered at this time.