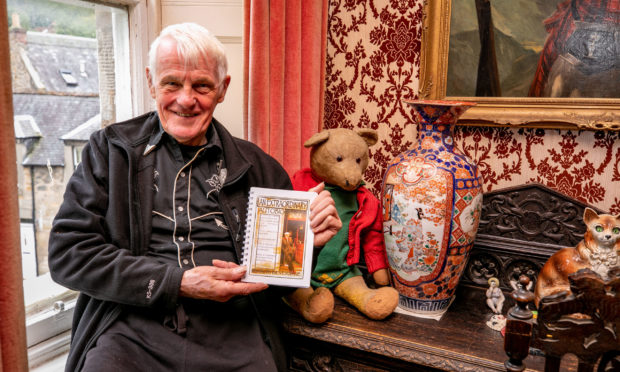 Michael Alexander speaks to retired detective turned violin expert Bob Beveridge about his 'extraordinary' new book which delves into some of the most notorious recesses of Scottish crime while recalling policing in days gone by.
Retired Scottish Crime Squad detective Bob Beveridge will never forget the day in 1962 that he reported for duty at police headquarters in Kirkcaldy – and had his first encounter with a dead body.
The duty sergeant told him and other recruits, that later that morning they would all go to the police mortuary, where at 11am a post mortem was to be held.
"In your police career you'll have to deal with dead bodies, so now is the time to find out what it is all about," the sergeant said.
Feeling nervous as they arrived at the door at the back of the police station, the recruits entered to discover the pathologist and his assistant towering over a large male corpse on the slab.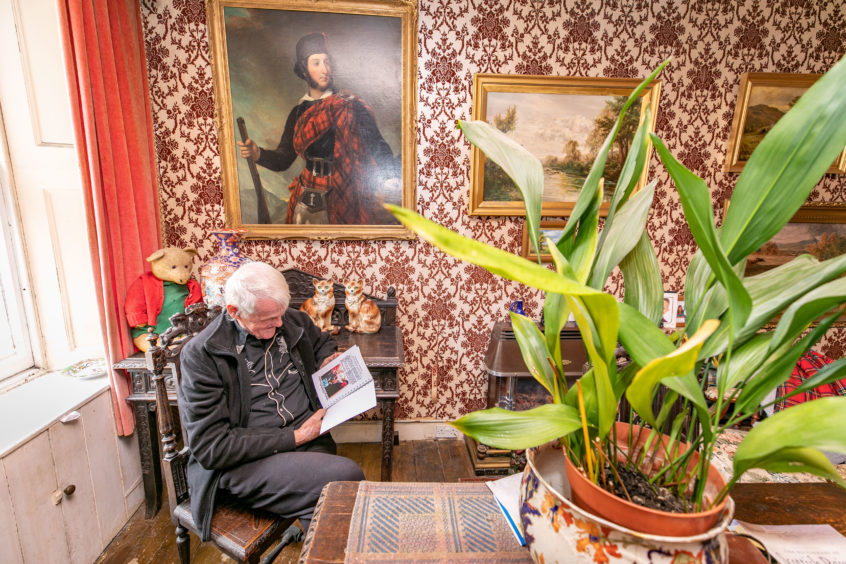 The body was that of an Edinburgh lawyer who, the previous Monday had failed to turn up at his office.
He had a holiday cottage in the East Neuk and went there most weekends.
Police officers visited the house and, getting no response, they forced entry and made a grim discovery.
The lawyer's body lay on a bed and he was obviously dead. It seemed that he may have taken his own life.
"At the mortuary the corpse was quite bloated and swollen, and when the first incision was made, the smell was really quite bad, so bad in fact that all, including the pathologist and his assistant, made a hasty exit to the door for a gasp of fresh air," Bob recalls.
"One poor recruit actually fainted at the ordeal. He decided not to hang around any longer when the post mortem resumed. I seem to recall that the cause of death was inhalation of poisonous weed killer."
It was a taste of reality for Bob who, in the years that followed, attended more post mortems including those of three separate murder cases.
But 40 years after he left the police to collect and sell violins from his shop in Falkland, Bob has written a book in lockdown that looks back on his life and covers everything from his involvement in tragedies and murders to Royal Protection duty, the infamous Edinburgh brothel run by Nora Doyce in the New Town, policing in bygone days – and the £30,000 reward he never got!
"All cases I've written about I've been directly involved in when I was a member of the Scottish Crime Squad," he says.
"I write about my involvement in the George Beattie murder case which was recently in the spotlight when Professor David Wilson, professor of criminology at Birmingham University, resurrected a lot of stuff about the case – stating that an innocent man was wrongly convicted in the Margaret McLaughlin murder.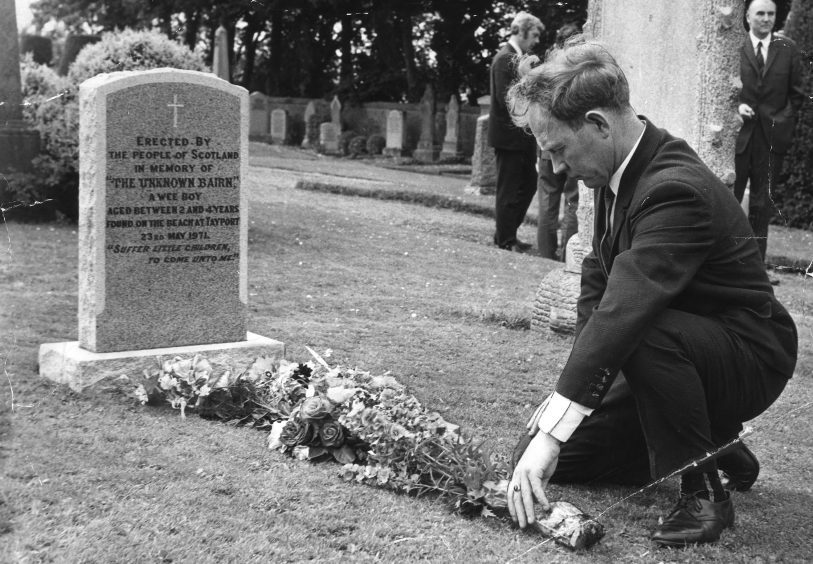 "He mentions my name. But what he doesn't have is the intimate details about the case in my book. I did a documentary with Jane Franchi for BBC TV about 25 years ago on that case.
"There's a story about the famous brothel in Edinburgh which was of great interest to us in the Scottish Crime Squad.
"I also rubbed shoulders with several people who turned out to be some of the most notorious horrible killers – all true stories. Roddy McLean down in Leith who became the biggest drug dealer in the UK at one time. I used to go into his shop on a regular basis.
"Arthur Thompson who I met a few times – 'The Godfather' as he was known.
"I dealt with all these people in the course of my duties, but I also mention my knowledge on violins.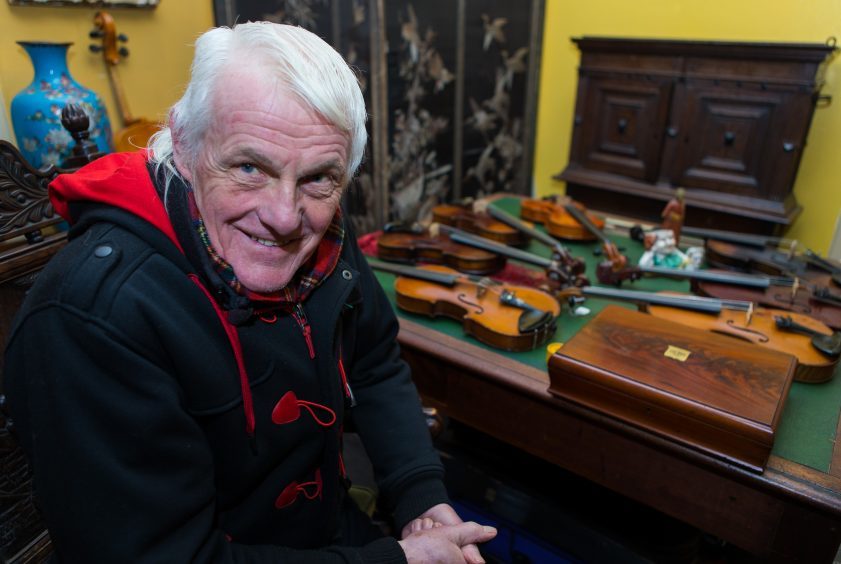 "I featured on the Antiques Roadshow as a 'miscellaneous expert'  specialising in violins a few years ago. I jump from murders to other things."
Raised in Kingskettle, Bob first became interested in violins as an 11-year-old when his family inherited a house containing old instruments including a cello.
His aunt played the piano and his dad was a member of Kettle Brass Band.
But Bob never learned to play the violin and his guitar playing abilities were cut short after he broke his finger in the Ben Nevis Race one year- an injury which he carries to this day.
Leaving school at 15, and working for a spell with J&G Innes at Edenside Works, Cupar, he joined Fife Police aged 19 in 1962.
While with Glenrothes CID, he investigated the 'Unknown Bairn' who was found dead on Tayport beach in May 1971 and dealt with many "harrowing and disturbing" murders after being seconded to the Scottish Crime Squad in Edinburgh.
It was the often grizzly nature of police work, however which, after 15 years persuaded him to cut short his secure police career.
The final straw came while working with Glasgow CID when he was called to the police mortuary to fingerprint three murder victims.
They had been stabbed, the second shot and the third had been kicked to death after a farewell party.
That grim scene, coming soon after Bob had to photograph the charred remains of three boys after a house fire, convinced him that working seven days a week sometimes nearly 24 hours a day was not for him or his family.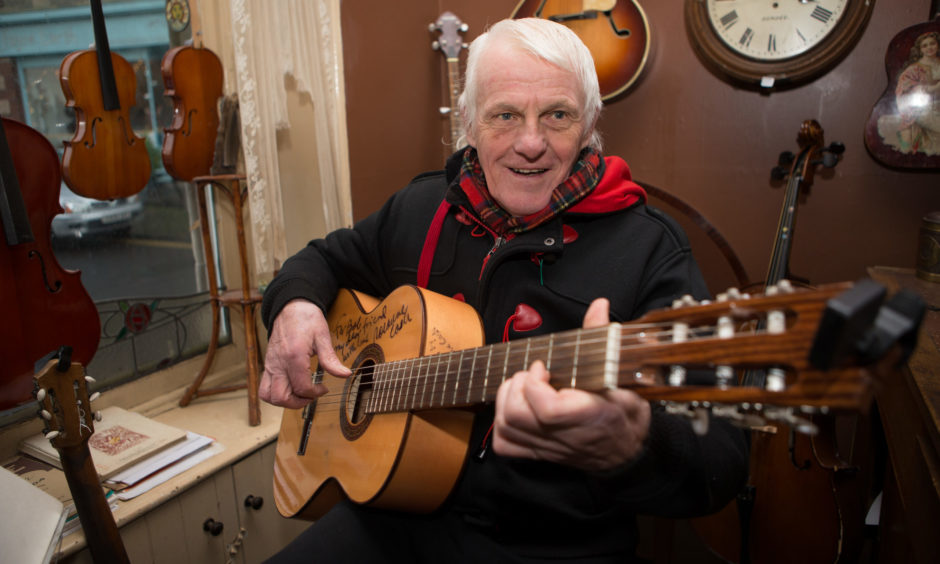 It was then, in 1977, that he decided to go back to his Fife roots where he set up his Violin Shop.
That's not to say that in the years since, Bob's often extraordinary encounters haven't continued.
They range from the times he got to know legendary American singer-songwriter Johnny Cash and his daughter Rosanne Cash who were researching their Fife roots, to the day he found an unexploded Luftwaffe bomb during his daily run up the East Lomond and caused "panic" when he carried it down the hill to be made safe.
His shop front has been used for several scenes in the British-American TV drama Outlander, while he's also received gifts from Russian visitors.
He was recently filmed playing guitar for the BBC Scotland documentary Brief Encounters. Filming took place on a return train journey between Ladybank and Edinburgh, then in his shop.
"There's never been a dull moment!" he laughs.
Bob admits that some of the murder enquiries featured in the book, which has sold out its first print run, are "very controversial" by the standards existing today.
"Police work in bygone days was carried out in a way that could never be accepted in today's society," he smiles.
He also exposes the "dodgy world of fakes, forgeries and false valuations" in the antique trade.
However, he also recalls at least one story which had a happier, heart-warming, ending.
"When I was in Glenrothes," he says, "I get a phone call from Aberdeen city police – 'we have a warrant for a young guy who's believed to be living rough in your area'.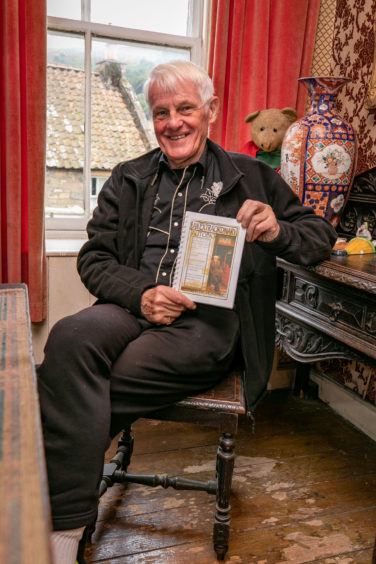 "He's got an Alsatian dog. I knew exactly who they were talking about. I nipped up in the van, got the two of them in the back of the van then went back to Glenrothes police station.
"Low and behold, at that time the police station closed for lunch. So I took the boy home – my wife made him his lunch. Made the dog it's dinner as well!
"Aberdeen police came down. They had warrant for the man but no warrant for the dog. I kept that dog for 10 years! Can you imagine the police doing that nowadays?"
· Bob Beveridge's book 'An Extraordinary Autobiography' is selling for £5 via an honesty box at Bob's Violin Shop in Falkland.