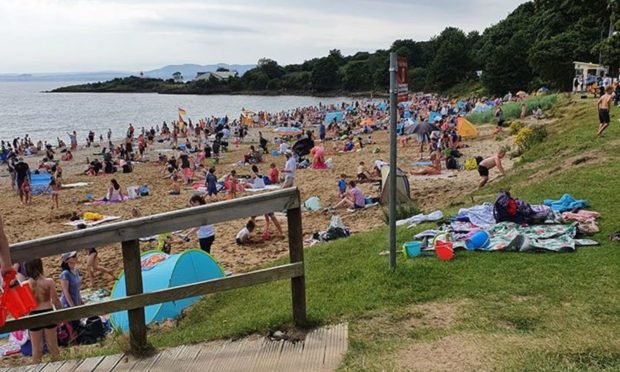 Sunseekers flocking to the Fife coast have caused traffic chaos in some parts of the region.
Roads were said to be heavily congested from around 11.30am on Friday morning as families descended on Aberdour Silver Sands Beach to make the most of the sunny weather.
The beach itself was packed with people throughout the day, although photographs on social media show most of the visitors appear to be following social distancing restrictions.
Vehicles queuing to get into the Aberdour car park spilled into the Main Street and beyond. Motorists also reported lengthy queues in both directions at the Queensferry Crossing.
Burntisland was said to be extremely busy around lunchtime and traffic congestion there was exacerbated by diversions along the High Street.
There were similar problems with people heading to and from St Andrews, with traffic lights at Guardbridge contributing to queues in that part of north east Fife.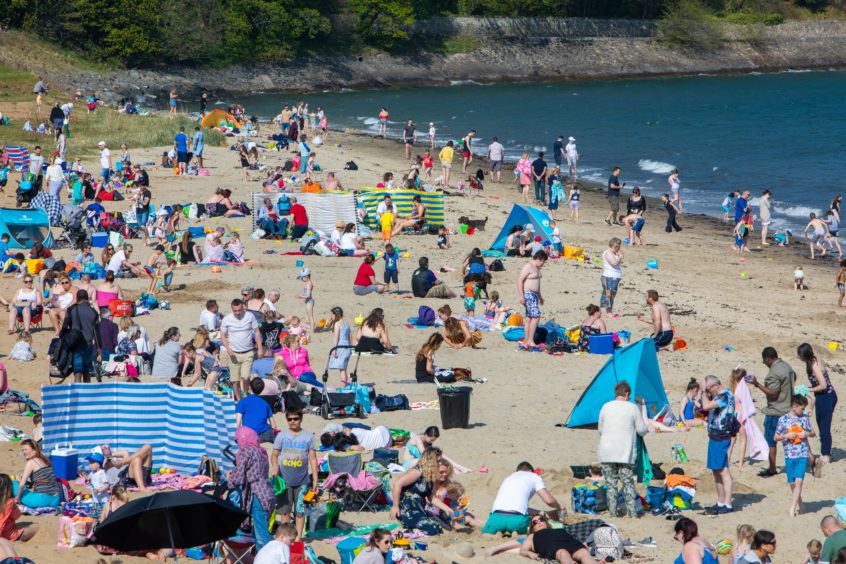 Police Scotland has urged anyone planning on meeting up with others to observe physical distancing guidance and "be considerate of your actions on others enjoying time in the same area".