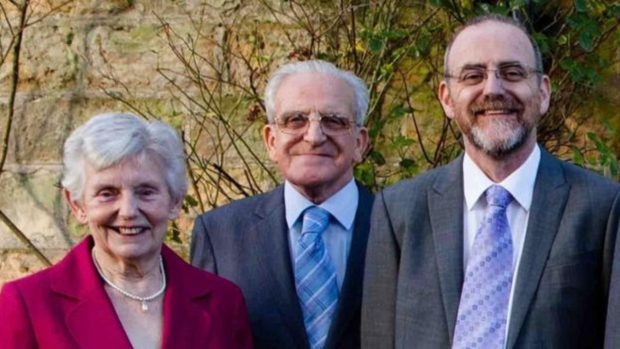 A Fife man whose mother died of Covid-19 just days after The Courier uncovered an outbreak in her care home has called for a full public inquiry into how the pandemic has been handled.
Alan Wightman believes bosses at Scoonie House in Leven would not have told him about the severity of the situation at the complex where his mother Helen lived, had it not been for our article on May 1 which revealed two deaths among 16 positive cases identified.
Five days later, Mrs Wightman passed away at the age of 88.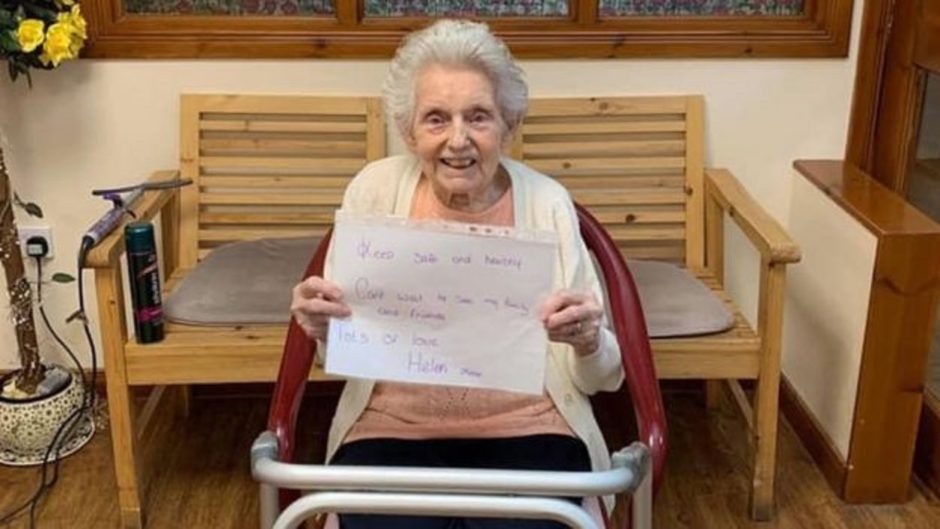 Believing care homes across the UK are trying to hide behind confidentiality, Mr Wightman has become a member of the Covid-19 Bereaved Families for Justice group seeking answers over the UK and Scottish governments' preparations for a pandemic.
It comes after two simulation exercises – Exercise Cygnus in 2016 and Operation Silver Swan the following year – highlighted precautions both government should take to be equipped for a potential pandemic.
Mr Wightman said: "They were too slow to implement the findings and to stockpile adequate equipment.
"Both governments reacted with remarkably similar, flawed advice at around the same times as the pandemic unfolded.
"Unless an open public inquiry is held into how the UK Government handled the pandemic, lessons will not be learned, facts will be covered up, documentation will be lost and this country will fare just as poorly again in a second wave.
"We do not want other families to lose loved ones to a second wave.
"The inquiry must be held in public in order to restore the confidence of the people in what their governments are telling them."
Mr Wightman has forensically looked at global events since the turn of last year and maintains the assertion from Prime Minister Boris Johnson and health secretary Matt Hancock that the scale of asymptomatic spread was not known is "simply untrue" – pointing to SAGE meetings in January that highlighted the issue.
He also cites conflicting advice throughout and the imposition of a late lockdown as other failings.
None of this will bring his mother back, but more questions than answers remain about how the virus was allowed to spread, Mr Wightman said.
"Scoonie House is, as far as I could tell or witness, in as good a manner as a well run care home could be expected to do with little external governmental support," he added.
"Following the Prime Minister's clumsy attempt to shift the blame onto care home operators, it is of little surprise that they have pulled down the shutters and will not talk to relatives.
"What I want to know from Scoonie is how do they think coronavirus got into the home, how many staff were off sick, were agency staff used, when did they institute the policy of non-admission without a negative test result, etc.
"Sadly, they have chosen not to answer these points."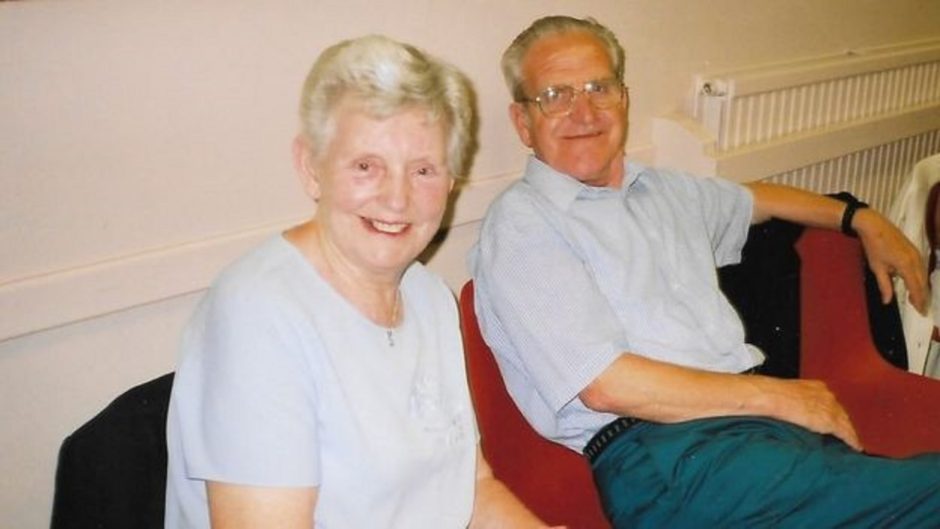 A spokesperson from Scoonie House, which is run by the Caring Homes group, said: "We have followed the advice of the UK Government and Health Protection Scotland throughout this period and put in place a number of measures including proactively sourcing PPE, routine testing and ceasing new admissions.
"We have sought to be transparent with relatives and they have received regular communications from our home manager and senior leadership team.
"The Care Inspectorate rated our service as "Good" in June and Mr Wightman has acknowledged that our home is "well run".
"We send our heartfelt condolences to anyone who has been affected by or lost a loved one to this horrible virus."
The Scottish Government has pledged to review social care in the wake of coronavirus which had "shone a light" on areas that needed to be improved.
First Minister Nicola Sturgeon said: "I have already given a commitment to a public inquiry into Covid including the situation in care homes.
"Undoubtedly this government will have made mistakes and we have to acknowledge that and take accountability and learn for the future and I'm committed to doing that."
Meanwhile, Prime Minister Boris Johnson has said an independent inquiry should be held, but has given no commitment about timescales, what form that might take and whether it would be held in public.
"I do not believe that now in the middle of combating, still as we are, a pandemic is the right moment to devote huge amounts of official time to an inquiry," he said.
"But of course we will seek to learn the lessons of this pandemic in the future and certainly we will have an independent inquiry into what happened."