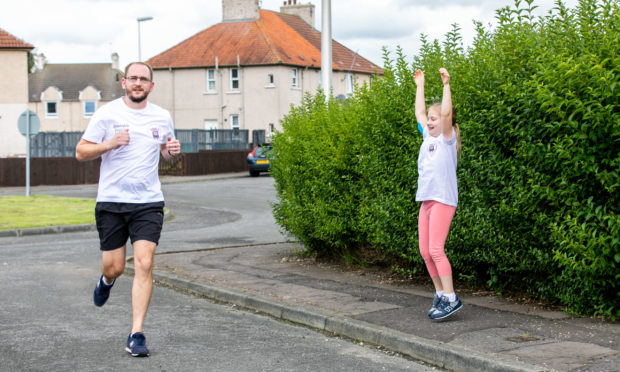 A Fife father has come out of shielding for the challenge of a lifetime to raise funds for diabetes support.
Danny King, 35, will run 30 miles in 24 hours in the Yeti Ultra Challenge on Sunday, despite suffering from a rare form of arthritis.
Danny, who had a hip replaced 10 years ago, is raising money for a group which has supported his family since eight-year-old daughter Daniella was diagnosed with type-1 diabetes a year ago.
Fife Type-1 Warriors lays on events for families and raises awareness of the symptoms of the illness among children, who can become seriously ill if they are not diagnosed quickly.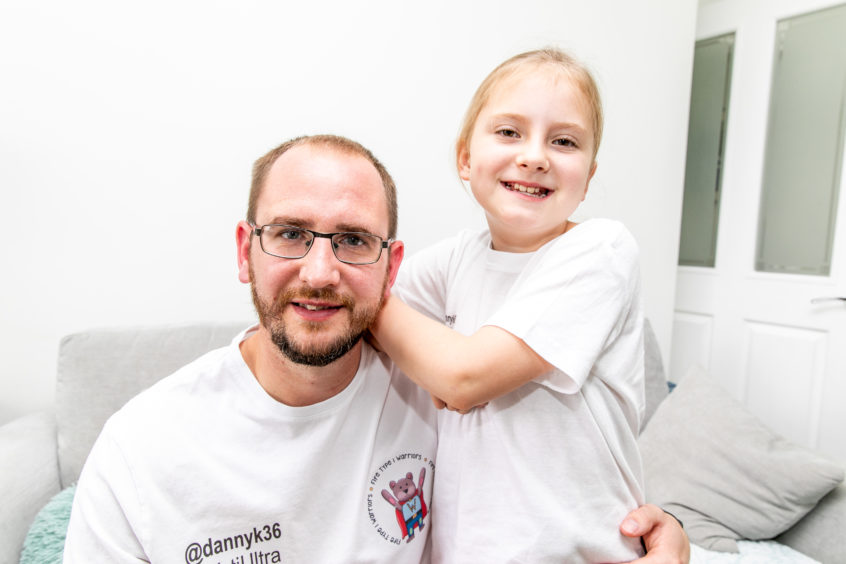 Danny, from Cardenden, said it had been a tremendous help when Daniella became ill.
"We'd noticed she was always hungry and we put it down to a growth spurt but then she started drinking a lot of water and we knew she needed to be checked out.
He and wife Dawn took her to the doctor who discovered her blood sugar was too high and sent her straight to Victoria Hospital in Kirkcaldy.
After a whirlwind day the family was discharged and advised to get in touch with Fife Type-1 Warriors, where they would meet others in the same situation.
"They organise family days like bowling, or trips to the movies or the pantomime and it's all self funded. I wanted to help out.
"I had to shield during Covid as I have a rare form of arthritis and it took me six years to regain my strength after my hip replacement.
"When they relaxed shielding I was able to get moving about and decided to challenge myself."
The Yeti Ultra Challenge involves running five miles every four hours over a 24-hour period and Danny plans to start at midnight.
"I picked this challenge because it's not continuous running and I'll be able to have ice baths in between stints," he said.
Fife Type-1 Warriors chairman Darren Watt said: "It is truly inspirational that he is willing to really challenge himself physically and mentally on behalf of the group and we are all extremely grateful.
"We are a small local group for children with type 1 diabetes and their families and every penny we raise goes directly towards supporting our families and hosting fun- filled events.
"We also raise further awareness about type 1 diabetes, particularly in children as the signs and symptoms can be often very subtle and they could become seriously ill very quickly if missed."
Donations can be made at Danny's Just Giving page at justgiving.com/crowdfunding/danny-king