Hundreds of residents at a Fife caravan park were evacuated in the early hours of Wednesday after torrential rain triggered two huge landslides.
Fire crews and police rushed to evacuate around 500 caravans at Pettycur Bay Holiday Park after a number of mobile homes slid from their standings, as severe thunderstorms battered the Fife coastline.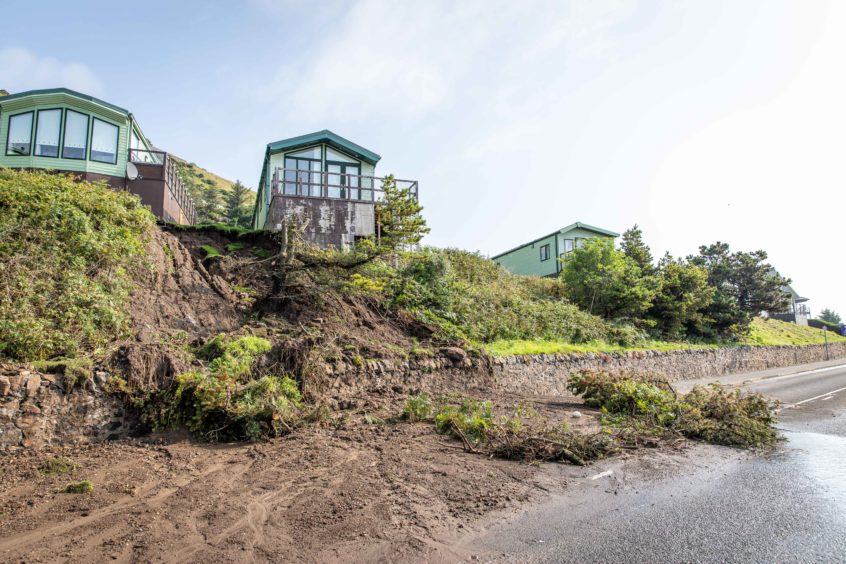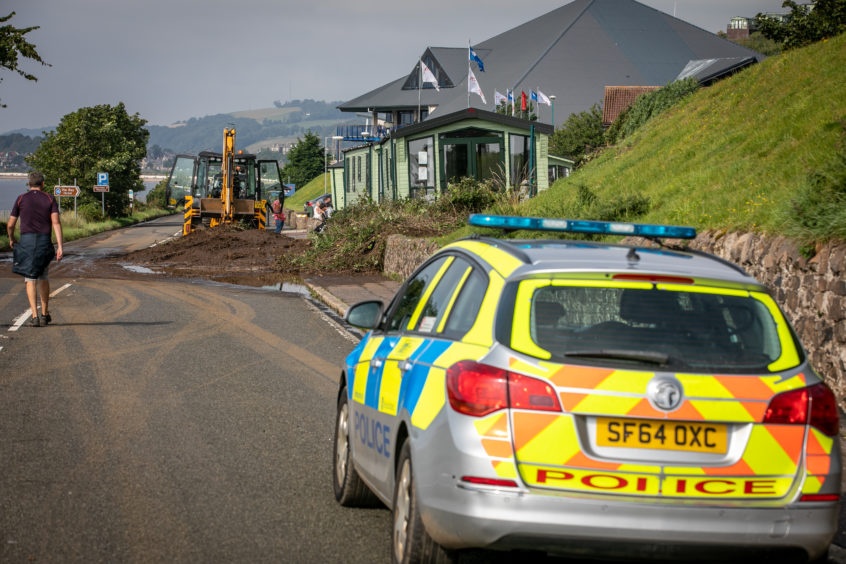 One man, said to be in bed at the time, escaped injury and was pulled to safety after his mobile home toppled onto its side.
Tonnes of mud and rock cascaded through the site leaving the A921 Burntisland to Kinghorn road impassable and partially blocking the Fife circular rail line.
Resident, Glen McGill, 55,  was one of those evacuated. He said the landslide had created "huge gorges" throughout the site.
"I was watching the storm and the constant flashes of lightning when I noticed the lights from emergency vehicles below," he added.
"A fireman appeared immediately after, urging us to leave the site.
"A caravan just along from us had already started slipping and it was then we were told the whole site was being evacuated because of the two huge landslips.
"I heard one man, who had been in bed, had to clamber out of a window to escape after his home slid over.
"The emergency services worked very quickly as there was concerns for elderly residents staying at the park and that more of the homes could start sliding down.
"We were initially cared for in the bar area in the main complex but later evacuated off the site completely.
"I've never witnessed a storm like it and it's lucky no one suffered any injury considering what had happened."
A spokesperson for Police Scotland said: "Adverse weather conditions in the area of Pettycur Bay Caravan Park, Kinghorn, caused a landslide.
"Emergency services were called to this location shortly after 11.35pm last night.
"A landslide had blocked part of the railway line in this area and also caused the closure of A921 between Kinghorn and Burntisland.
"A number of properties on site have been evacuated as a safety precaution while emergency services can survey the damage in the area.
"No one has been injured during this incident."
A spokesperson for Pettycur Bay, added: "We can confirm that as a result of the weather last night all customers in the holiday homes at Pettycur Bay were evacuated into our four-star Bay Hotel where they safely spent the night.
"No one was hurt on site. An engineer is on site now reporting on the slip and we are in the hands of the police as to when we can start clearance work."