VIDEO: 'I was speechless': Fife sign language star's shock as Dundee singer Be Charlotte turns up for gig in her living room
By
Claire Warrender
August 14 2020, 8.13am
Updated: August 14 2020, 9.55am
A Fife schoolgirl who taught Lewis Capaldi to sign happy birthday received an unexpected birthday treat from another of her favourite singers.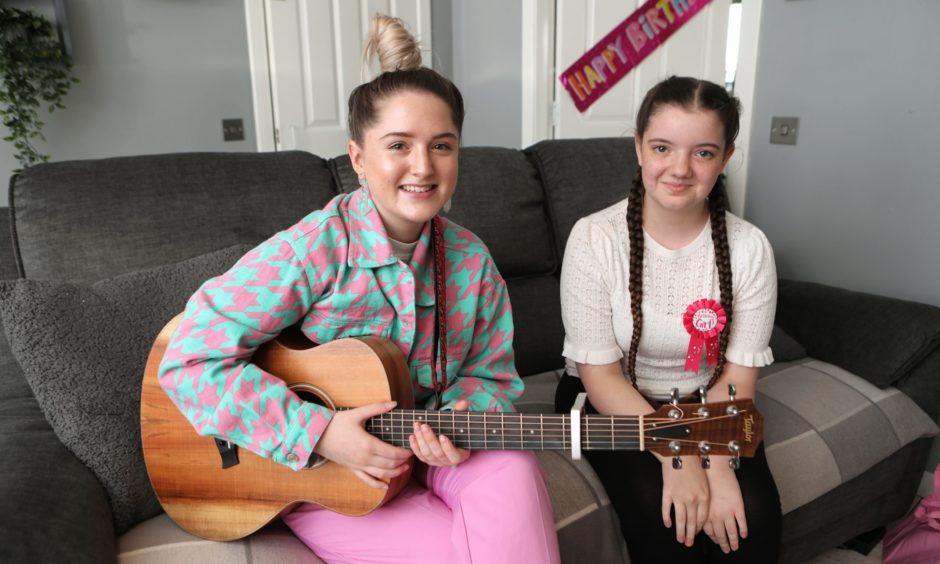 Rising star Be Charlotte turned up at the home of Layla Cooke on Thursday to perform an intimate mini-gig in her living room.
The stunned schoolgirl was speechless when she answered a knock at her front door to be greeted by the Dundee singer, armed with a guitar and a present for the 15-year-old.
The award-winning artist, aka Charlotte Brimner, performed three of her best-known songs and sang happy birthday to the Windygates teenager.
Layla has hearing loss and regularly demonstrates popular songs in sign language on her social media feeds.
Charlotte was contacted by Layla's mum Suzy after a video of her signing to Lights Off appeared on Twitter.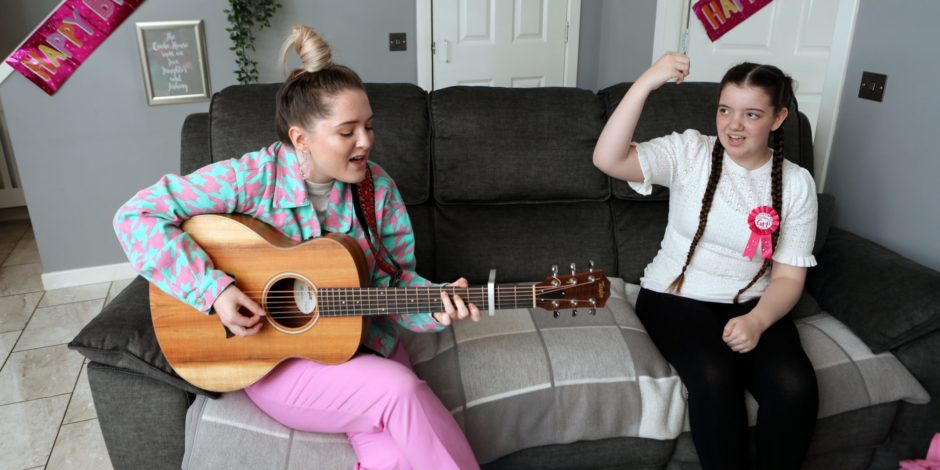 She described herself as a big fan of Layla's.
"I think she's amazing. I heard about Layla through Twitter and enjoyed her videos so when she asked to do Lights Off I thought, oh my goodness, yes please.
"Her mum and I had been messaging secretly to keep it a big surprise.
"I've never done a surprise before so I was quite nervous this morning and I thought I was going to cry when she opened the door."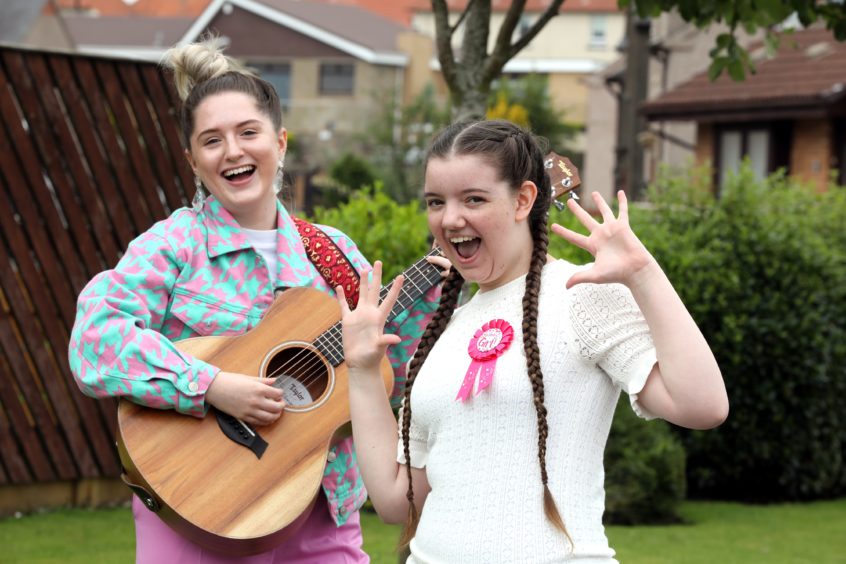 Layla, a pupil at Auchmuty High School in Glenrothes, was stunned when she saw Charlotte.
"It was the most amazing surprise. I'm so shocked. It's absolutely amazing, the best surprise ever. I was speechless."
As well as Lights Off and happy birthday, Charlotte sang Do Not Disturb and Burning – and that was not the only birthday surprise.
The youngster also received a happy birthday message in sign language from the cast of River City.
Layla, who set up her own sign language academy, the LC Academy, to raise awareness of British Sign Language, appeared on the BBC Scotland soap's Storytime broadcast where stars read stories for children during lockdown.
She signed along with the readings, recording her contribution at home and sending them to River City for editing.
She first hit the headlines last year when she met Lewis Capaldi backstage at a gig and taught him to sign.
She has since appeared alongside the Red Hot Chilli Pipers and enjoys a celebrity following with singer Eddi Reader and author Jojo Moyes among those who have shared her videos.
She has also been recognised with an award for outstanding achievement by Enable Scotland.
VIDEO: Award for Fife schoolgirl, 14, who taught Lewis Capaldi to sign Happy Birthday