Stonehaven crash: Passenger who died was heading to Fife for shift as tug boat master
By
Reporter
August 14 2020, 11.01am
Updated: August 14 2020, 1.09pm
The passenger killed in Wednesday's train crash had been travelling to work in Fife for one of his final shifts as a tug boat master.
Christopher Stuchbury was one of three people killed when the train derailed near Stonehaven.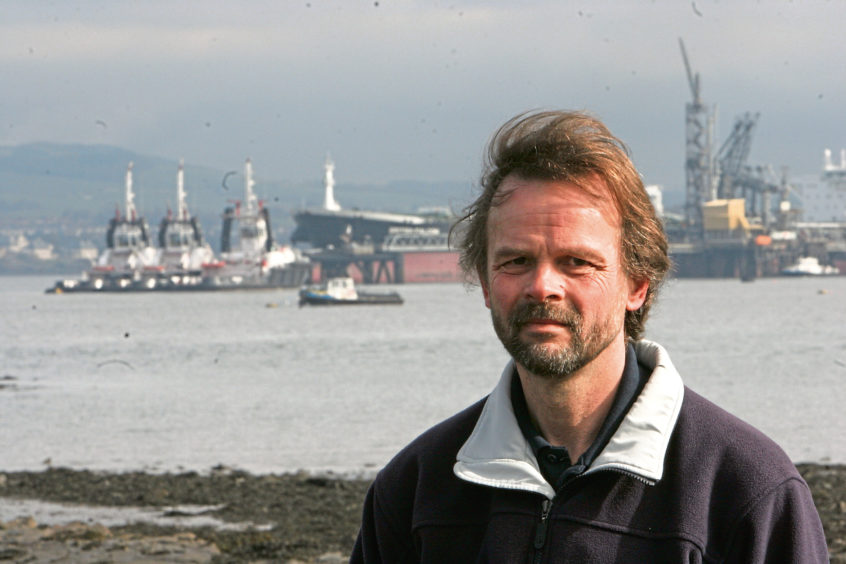 Heartbroken families pay tribute to three men killed in Stonehaven rail tragedy
Train driver Brett McCullough and conductor Donald Dinnie also lost their lives.
Mr Stuchbury was a tug boat master working out of Rosyth on the Firth of Forth for Targe, a firm he had worked with for 24 years.
The firm did not want to comment yesterday but a source said he was "much admired and liked" by his colleagues.
The 62-year-old had previously lived in Blairgowrie with his wife Helen and two children, Neil and Faye.
He was a keen cricketer and played for Coupar Angus.
Educated at Lossiemouth High School, he returned to the northeast and settled in Aberdeen more than a decade ago, after Helen died suddenly in 2006.
His mother, Molly, still lives in Burghead, where she brought up Mr Stuchbury and his sister Fiona after their father passed away at a relatively young age.
She was being comforted by friends yesterday.
After leaving school, Mr Stuchbury studied at Glasgow College of Nautical Studies.
None of the family wanted to speak yesterday but an old friend at Coupar Angus Cricket Club, Gordon Croll, said: "I am sad and shocked Chris was one of life's good guys and was always such a positive influence at Coupar Angus Cricket Club.
"He was very energetic on the field and an excellent cricketer.
"Chris suffered great sadness when his first wife died leaving him and a young family.
"We often recall former players and Chris's name often pops up as he was a good guy.
"We always thought as a ship's captain on the Forth tugs, it was an exciting job, but he was so laid back and enjoyed the banter and social side after games.
"This has taken the wind right out of my sails and had been hoping that all my friends and family were safe.
"This is so tragic for all those poor families which have been affected."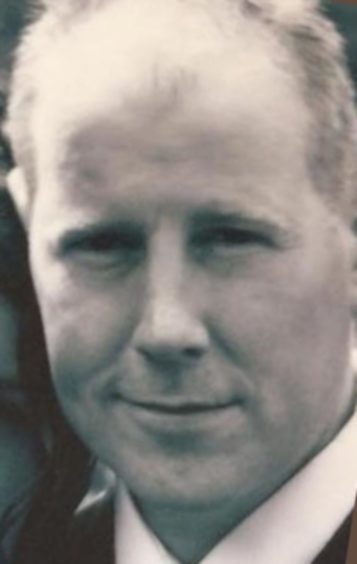 Meanwhile, the family of Mr McCullough paid tribute to "the most decent and loving human being we have ever known".
In a statement, they said: "Words cannot describe the utterly devastating effect of Brett's death on his family and friends.
"We have lost a wonderful husband, father and son in the most awful of circumstances.
"Brett was the most decent and loving human being we have ever known and his passing leaves a huge void in all our lives.
"We would like to thank the emergency services for their heroic efforts in helping everyone affected by this tragedy and for all the messages of support and condolence we have received."
Friends and family also paid respects to "absolute gem" Mr Dinnie.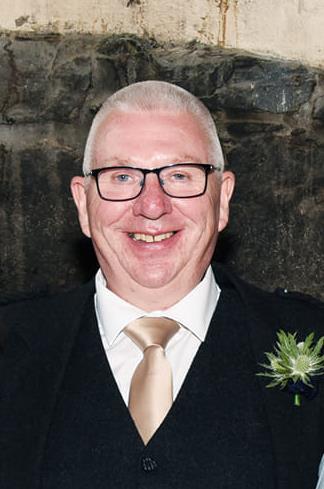 Cousin Linda Spark, said: "So sad that one of our relatives Donald Dinnie was a victim of the train accident in Aberdeen. Why is it always the good ones?"
The 6.38am Aberdeen to Glasgow Queen Street ScotRail service crashed after heavy rain caused a landslip on the track.
A massive emergency turnout was called to the scene at about 9.40am on Wednesday.
Four of the six patients injured have been discharged from hospital. The other two are in a stable condition.
Stonehaven crash: Heroic off-duty conductor clambered from wreckage and walked mile along track to get help