Police are investigating after a former Kirkcaldy school was gutted in a major blaze.
Fire crews battled through the night to contain the inferno at the former Viewforth High School building in Loughborough Road.
VIDEO: Smoke rises as 'large fire' strikes former school in Kirkcaldy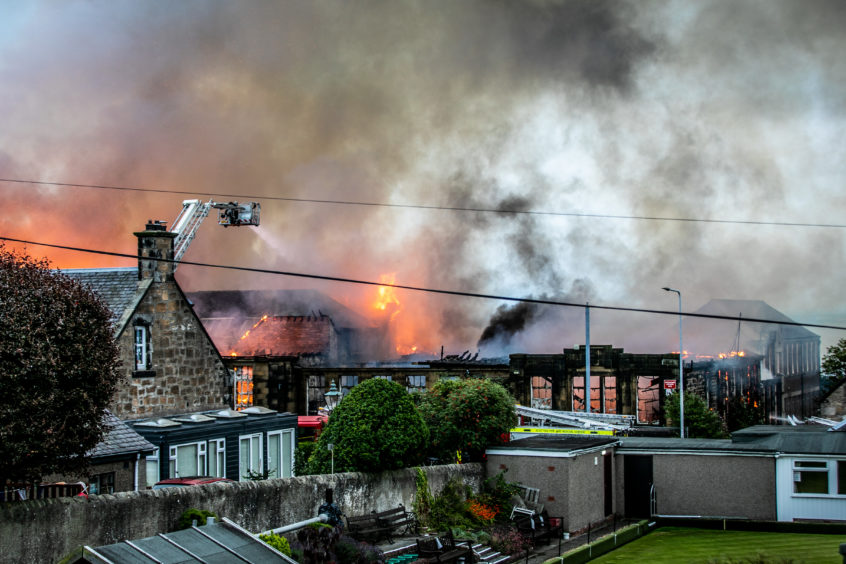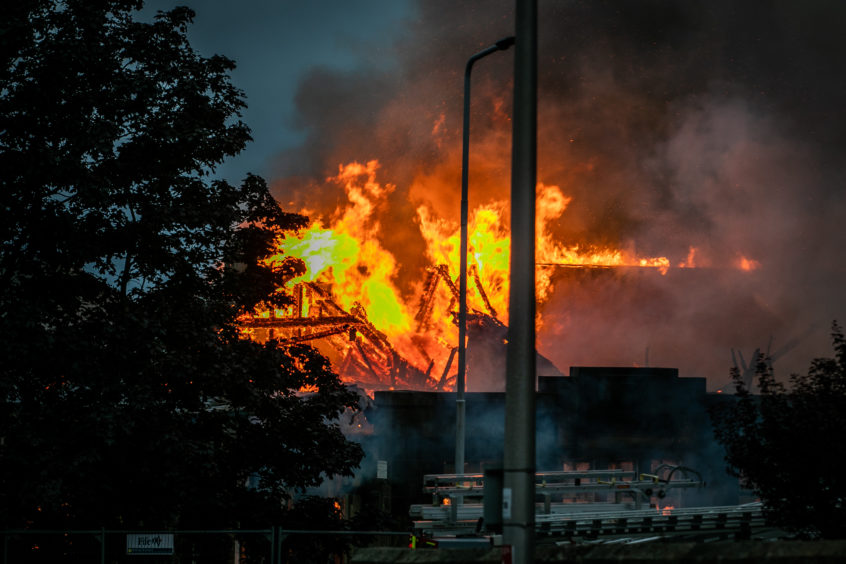 Six appliances were sent to the scene at 7.28pm on Saturday and arrived to find flames engulfing the 112-year-old C-listed building.
On Sunday morning, two appliances and a height unit were still at the scene as crews dampened down smouldering embers.
Local residents said they believed the building had once again been targeted by firebugs. However, the fire service could not speculate on the cause of the blaze until a joint investigation had been carried out with Police Scotland.
A police spokeswoman urged anyone with information that could assist the investigation to come forward.
She said: "Police remain at the scene supporting the Scottish Fire and Rescue Service, and local road closures between Aitken Street and Windmill Road are in place.
"If anyone has any information or CCTV footage that could assist enquiries, please contact 101, quoting reference 3859 of August 15."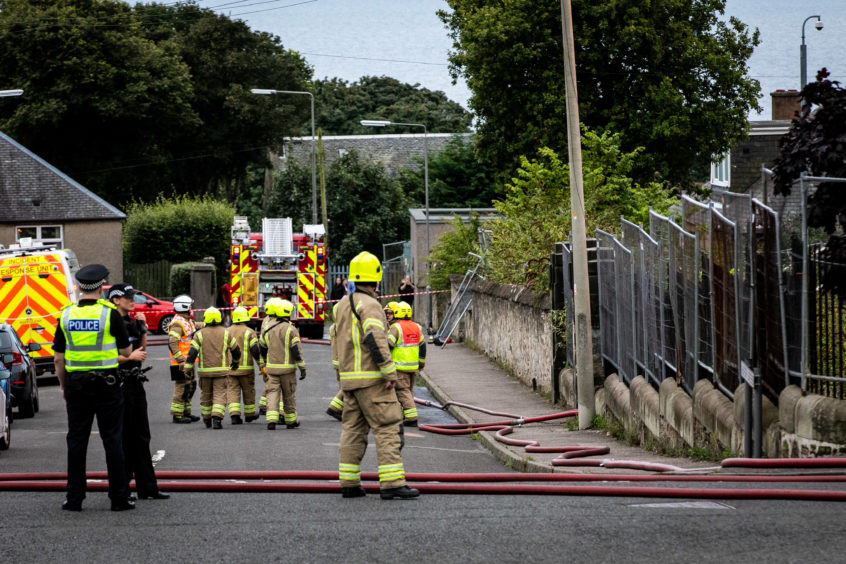 There were no casualties in the incident.
However, former pupils and local residents expressed sadness at the damage caused to the prominent landmark.
Scott Bernard, 51, who attended the school between 1981 and 1985, said: "It's horrible. Really, really horrible.
"I've got great memories of that school. I've got a lot of good friends who were at the same school."
Steve Lynch, 68, who lives just yards from the school, has seen two generation of his families educated there.
"Both my sons went to the school. My grandson did the last year there before it was shut and moved to the new school."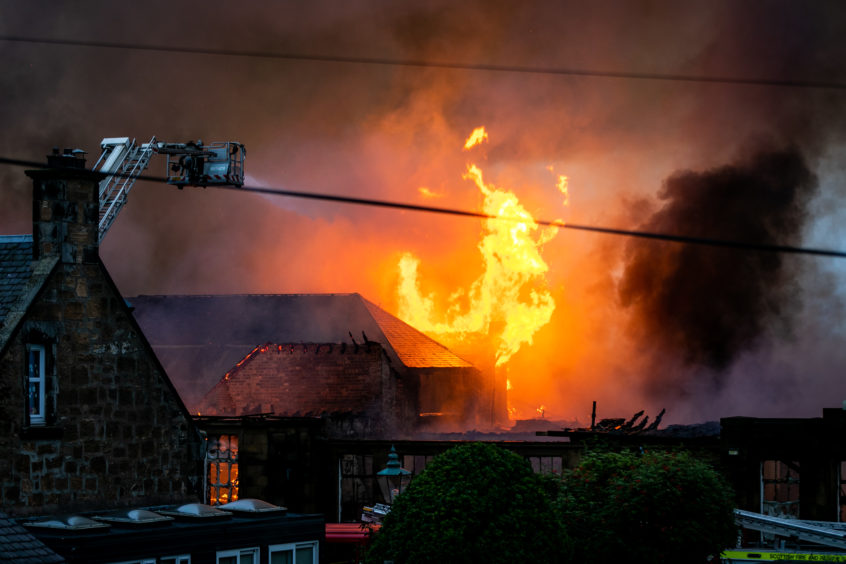 Mr Lynch described how smoke "billowed" over the area as the fire took hold.
He said the blaze seemed to have started near the centre of the century-old structure before spreading.
"It's supposed to be getting developed for housing and would have made great flats, but now it will have to get flattened. They can't leave it like that.
"If they're going to build housing, it's not going to be in character with the area. They can't have sandstone like that.
"It's very sad. How can people who do that want to torch things?"
Viewforth High School includes a B-listed annexe dating back to 1870, which was badly damaged by fire in October 2017.
Formerly known as Eastbank House, the annexe suffered further fire damage in January this year.
This time it was the main building, which was completed in 1908, which went up in flames.
The buildings functioned as a school for 108 years before closing their doors for the last time in 2016, when the Windmill Campus was opened.