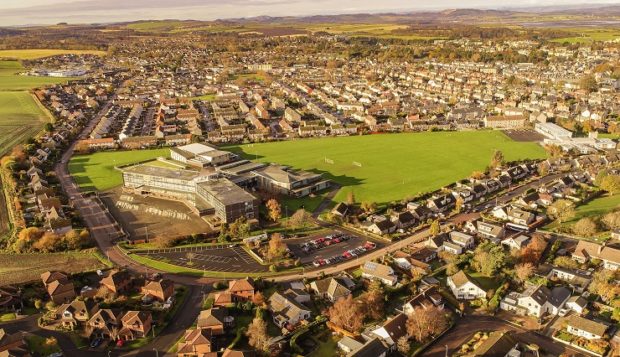 Developers have been told they have until early December to submit offers to buy Madras College's Kilrymont Campus in St Andrews.
The historic B-listed school site in Kilrymont Road is for sale while the replacement school is being built at Langlands.
Shepherd Chartered Surveyors, which has been marketing the site as a "significant development opportunity" just a mile south of St Andrews town centre, has set a closing date of noon on December 3 for offers to be submitted.
The 15-and-a-half acre site includes the B-listed Madras College buildings, comprising the 109,764 sq ft school and its 15,672 sq ft sports hall, associated car parking, playing fields and amenity space.
Jonathan Reid, a commercial partner at Shepherd, said: "This site has generated much interest and, consequently, we have set a closing date on its sale.
"All interested parties are encouraged to make pre-application enquiries to Fife Council planning services and as such we have set the closing date to allow all interested parties the time to conduct this part of their due diligence."
Local Labour councillor Brian Thomson has called for the site to be razed and used for affordable housing.
And he described the listing of the buildings as "unfortunate".
"I really hope that the site can be redeveloped as soon as possible, with the recent fire at Viewforth High School's former building an example of what can happen when such buildings are left vacant," he said.
"As such, I'd hoped that a closing date could have been set sooner. However, in the current economic climate, and with the unfortunate listing of the buildings to contend with, it's clearly not going to be an easy site to redevelop, and it's understandable that potential developers will wish to take some time in assessing the risks and putting together schemes for the site.
"My clear preference is for a significant amount of affordable housing to be built on the site, but I recognise that may be challenging due the constraints imposed by the listing of the buildings."