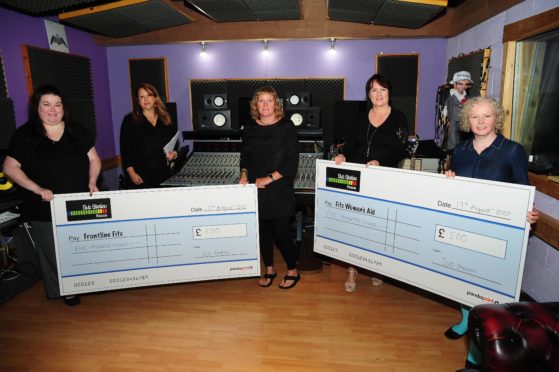 A unique charity project featuring possibly the only music track ever to sample the voice of First Minister Nicola Sturgeon, has been completed at a Fife based recording studio.
House Music Volume C-19, which features the likes of Roddy Bottum of US rock band Faith No More and Jesus and Mary Chain legend Mark Crozer, was recorded in artist's homes from Malibu to Drumchapel during the coronavirus lockdown.
Michael Brennan from Substation Studios in Rosyth, whose own clients include Primal Scream and Snow Patrol, drew the diverse set of musicians together in an effort to benefit Fife charities Fife Woman's Aid and Frontline Fife.
"It's great to have musicians in America supporting two Fife charities," said Michael, who has now directed the profits from the collection to the two charities.
"Often the assumption is that people support only charities on their own doorstep, especially during times of crisis."
Frontline Fife's, manager Caryn Nicholson, said she was delighted to receive the donation, adding: "Since lockdown, our staff have been working flat out to ensure those who are homeless and at risk of homeless are protected and not forgotten. Music has a way of reaching out to everyone and giving hope – just what is needed at this time."
To find out more go to  substationrecords.bandcamp.com/album/house-music-volume-c-19.